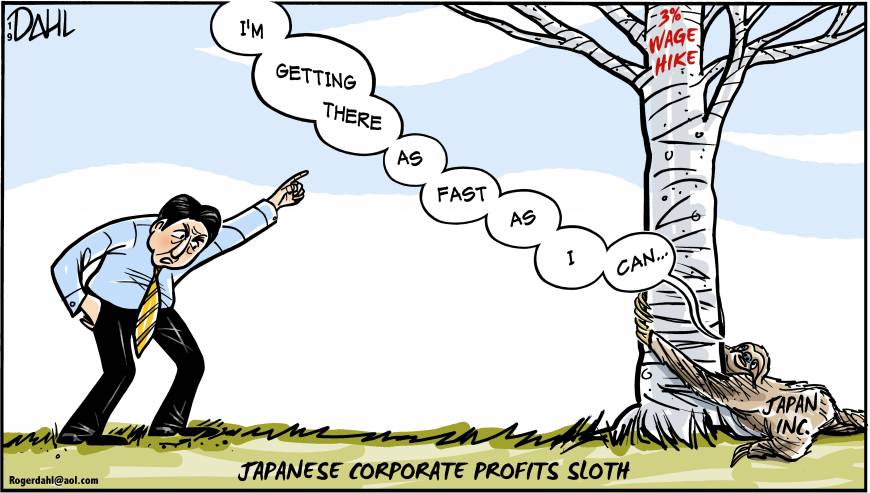 Editorials
The government's basic energy plan, established in 2014, should be subject to a major overhaul.
Efforts must be made to overcome hurdles that could restrict the number of tourists visiting Japan.
Commentary
The Japan-EU FTA sends a powerful sign that U.S. retrenchment on trade will not see the democratic world abandoning the open, rules-based trading system.
The country's current political insecurity may well be just it needs to give rise to new ideas and voices, and a better future.
Commentary
Policymakers normally respond to recessions by cutting interest rates, reducing taxes, and boosting transfers to casualties of the downturn. But, for a combination of economic and political reasons, the U.S., in particular, is ill-prepared to respond normally.
Trump is a thieving, lying turd. In that respect, he is as presidential as it gets.
How might Tokyo deal with a tilt toward isolationism in the U.S.?
The harsh truth is that institution-building in Europe tends to occur when the continent is in crisis.
Mark Zuckerberg's company is imitating Snap in trying to focus on interactions with "friends and family." But can the media genie be bottled up again?
Thailand has emerged as a critical Southeast Asian theater in the Japan-China rivalry.
Just because the U.S. can overhaul its central bank doesn't mean it should.