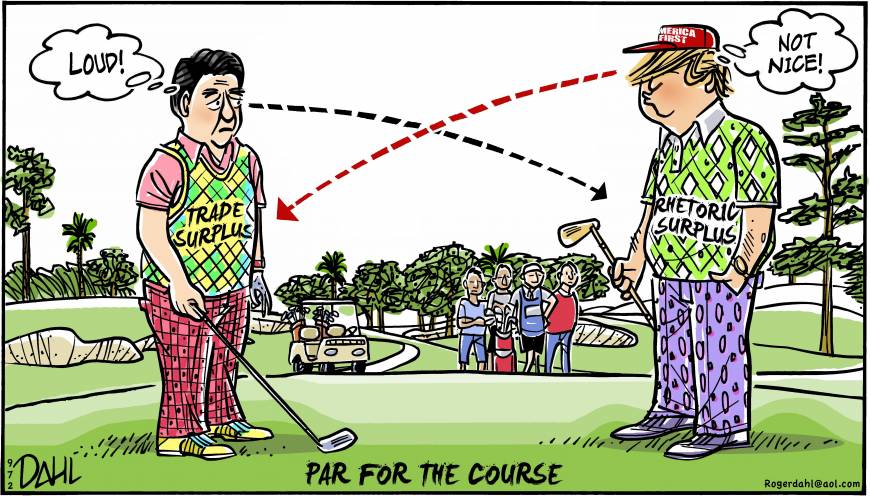 Editorials
The education ministry's proposed curriculum guidelines for elementary and junior high schools may be overly ambitious.
The government's plan to tighten rules against smoking in public areas falls woefully short of what's needed to curb the health risks posed by secondhand smoke.
Commentary
If we expect better from officeholders and candidates and activists, we have to demand better from ourselves.
So far, the Trump administration has shown that it is all bark and no bite when it comes to China.
Commentary
Japan and India are natural allies, and are ready to expand the scope of their economic, strategic and defense cooperation.
The CEO who revived an ailing Nissan showed an insular, change-averse Japan Inc. that there is another way.
Unless somebody emerges as a powerful new leader during the remainder of Abe's tenure, the LDP's future decline seems inevitable.
It is an irony of history that the president with the least previous foreign policy interest and experience could end up having the biggest impact on global affairs in a century.
Big data was supposed to usher in a more precise and rational world. It might be leading us into the swamp of "alternative facts."
Unless the North Korea problem is separated from the strategic competition between the U.S. and China, diplomatic efforts will continue to fail.
The U.S. president and U.N. secretary-general are polar opposites, but if the world is to weather the gathering storm, the two will have to work together.