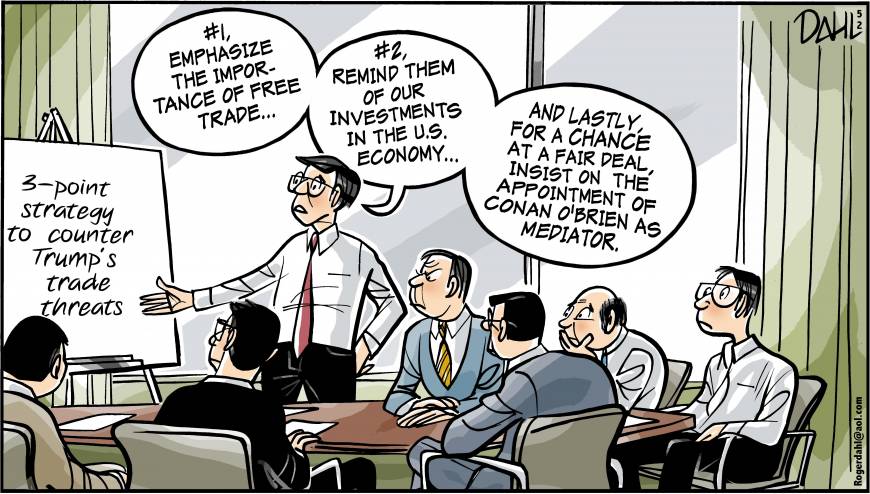 Editorials
The U.S. believes that it can force the Palestinians to make a deal. History suggests that it will be proven spectacularly wrong.
The hometown tax donation system should be promoted as a mechanism to enable people to support the municipalities that they really want to help.
Commentary
The Russian president set a precondition Japan can't accept when he offered to negotiate a peace treaty before reaching a settlement on the Northern Territories.
Successful negotiations will require a nuanced approach that respects the sensibilities and aspirations of the Palestinian people.
Commentary
The strongman's approval rating is dropping as Russians worry more about their futures.
We can no longer rule out the possibility of another great depression.
A group of young Americans are suing the U.S. government for the right to have a livable planet.
Chinese territorial and maritime revisionism has made the South China Sea the world's most critical hotspot.
Despite findings linking fossil fuels to ecological damage and global warming, big oil companies kept their data secret, and then lied about it, potentially dooming the rest of us as a result.
The outcome of the race between technology and education will determine whether the opportunities presented by major innovations are seized, and whether the benefits of progress are widely shared.
"Un-intellectual" academic bureaucrats have turned students into "eggshell plaintiffs" traumatized by a multitude of "microaggressions."