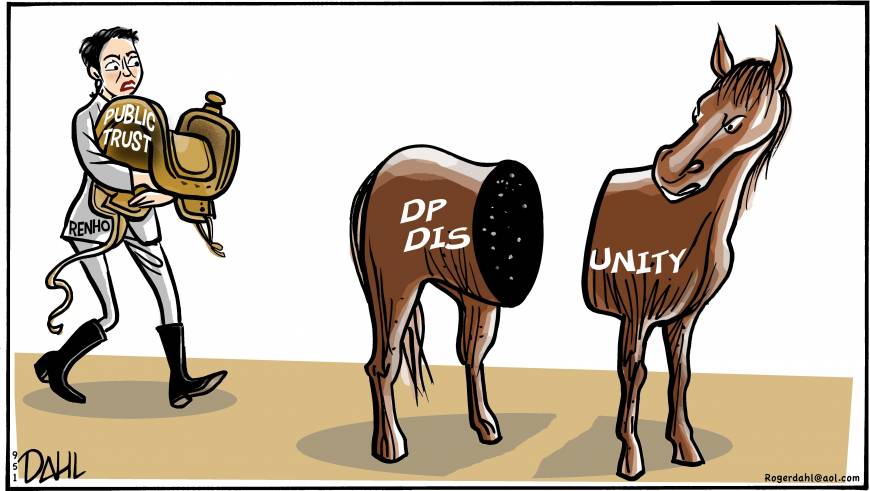 Editorials
Ticket scalping needs to be stamped out, but doing so won't be easy.
The authorities had better tread very carefully when deciding whether to change the spousal tax deduction system.
Commentary
A promising experimental drug called aducanumab could be an important development in preventing Alzheimer's disease.
The world's attention has been focused on North Korea, but the greatest long-term threat to peace and security in the region is Chinese aggression in its maritime borders.
Commentary
Vladimir Putin lives in a sphere reserved for those terrifying figures who are seen to have protected Russia and made it great in the world.
The media has been abuzz about the emergence of three prominent Japanese female politicians: Tokyo Gov. Yuriko Koike, Defense Minister Tomomi Inada and Renho, the head of the Democratic Party. However, the significance of this development is limited. Overall, politics in Japan remains a ...
Information technology has democratized so many elements of our lives. By democratizing the law, perhaps it can save globalization — and the international order.
The crucial issue now facing humans is how to live in harmony with artificial intelligence.
It's time to end a hideous war that has claimed the lives of 50,000 Syrian children.
Israelis will soon face an uncertain future without their founding generation, who always surmounted the seemingly unsurmountable.
A freeze on the development of North Korea's nuclear weapons and missile programs in exchange for an end to sanctions and the establishment of ties with the U.S. would be a win-win situation for everyone.