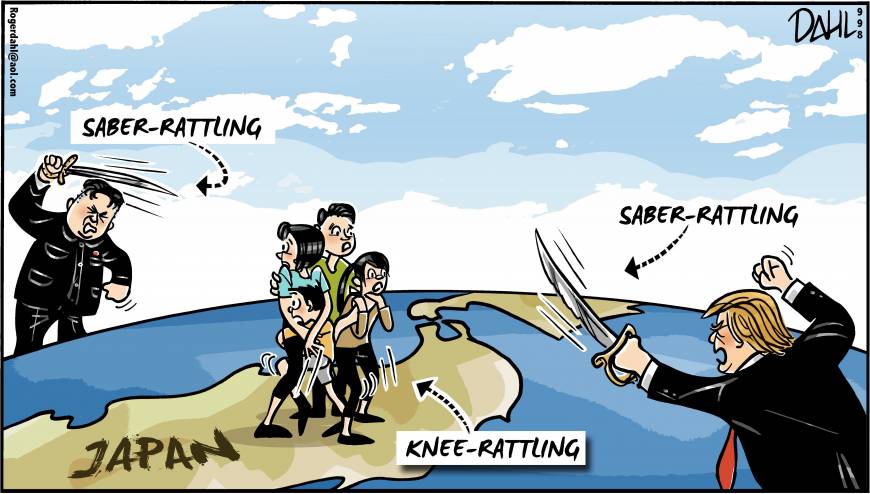 Editorials
Prime Minister Abe must explain what benefits his latest initiative — human resources development — will bring people and at what cost.
The education ministry should make public the discussions its panel held on Kake Gakuen's plan to open a new veterinary science school.
Commentary
A shoo-in a few months ago, Prime Minister Shinzo Abe's plunge in popularity imperils his re-election to a third term as LDP president in September 2018, fueling speculation about when he will go and who will replace him. That said, it's still too soon ...
Asia's newest country has what it takes to be a cooperative and responsible member of the Association of Southeast Asian Nations.
Commentary
U.S. President Donald Trump's disastrous mishandling of the Charlottesville white supremacist rally raises questions yet again about his political beliefs and values.
Currently 22 percent of South Korea's energy needs, and 14 percent of Taiwan's, are met by nuclear — those ratios are now set to drop dramatically.
Japan and South Korea have managed to live for years with the reality of vulnerability to North Korea's nukes. There is no reason why the U.S. cannot learn to do the same.
A shift from long hours to efficient, goal-oriented work is exactly the right medicine for white-collar Japan
The India-Pakistan border is a 70-year-old scar that will not heal.
As world leaders grapple with the environmental effects of climate change, they also need to confront the direct threat that it poses to global security.
It's time to overthrow the millions of little Hitlers who think that issuing a paycheck turns their employees into slaves subject to thought control.