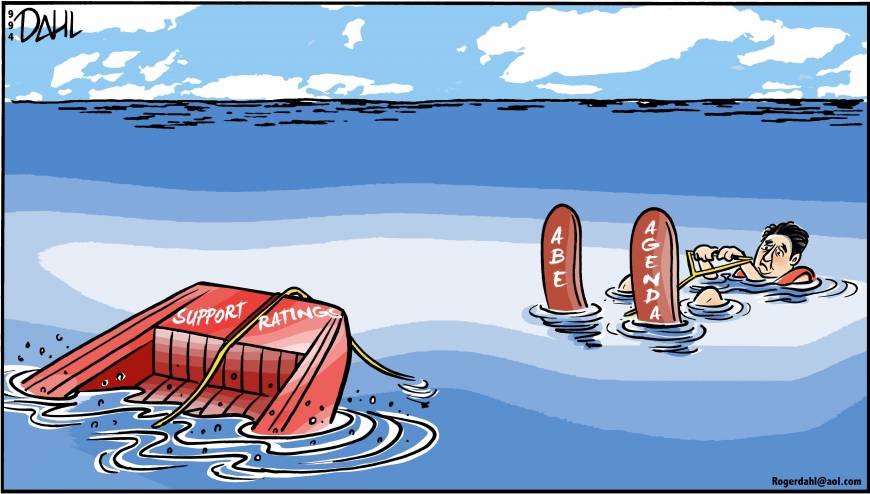 Editorials
Even if North Korean priorities are misplaced, the rest of the world should do what it can to ease the suffering of a public that is battered by the indifference of its leaders and the vicissitudes of nature?
Asian banks and governments have every reason to join the crusade against climate chainge.
Commentary
The Sino-Indian crisis has underscored the centrality of propaganda in China's foreign policy.
Britain faces a bumpy ride in the wake of Prime Minister Theresa May's failed election gambit.
Commentary
In China it is politics, or the perception of such, that is the surest route to getting stamped "banned by Beijing."
No Russian political leader is offering a vision ambitious and inspiring enough to compete with Putin. Perhaps that's why he finds it so easy to suppress dissent and hold on to power.
The U.S. left's criticism of GOP lawmakers for not breaking with Trump is hollow and self-serving.
Prime Minister Narendra Modi's new goods and services tax is both messy and disruptive.
There is no military solution to the war in Afghanistan. The solution to the debacle lies with the Afghan tribes.
New Delhi's faceoff with Beijing is a sign of the future.
Campus speakers aren't doing violence to undergraduate neurons.