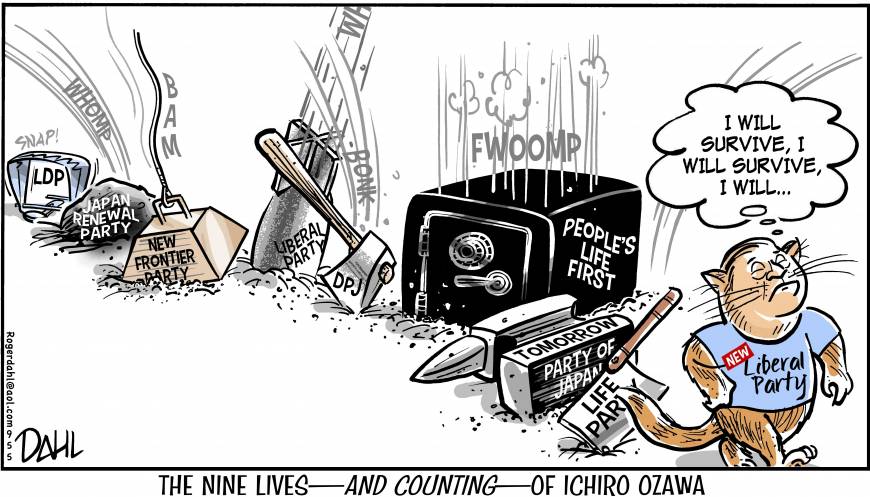 Editorials
Reinvigorated diplomacy that will culminate in a power-sharing agreement is needed to halt Yemen's slide to civil war and avert a humanitarian catastrophe.
The government should focus on improving defenses against quakes rather than spending resources on the extremely difficult task of predicting when they will strike.
Commentary
Technologies combined with liberal arts are indispensable for the third industrial revolution, which is almost over, and the fourth industrial revolution, which has just begun.
The U.S. should drop its expensive and risky commitment to go to war on behalf of a nation largely irrelevant to American security.
Commentary
The Obama administration must answer for its support of the Saudi campaign, which is prolonging a conflict that has claimed the lives of at least 10,000 people and displaced 3 million.
Britain doesn't have to make any black-and-white decisions when it comes to dealing with Brexit.
Vladimir Putin's Russia has used anti-terror regulations to muffle the voices of those who offer independent or alternative views, especially the news media.
Developments in the world economy threaten to create problems for the next U.S. president and, possibly, trigger a major financial crisis.
Two great sieges are getting under way in the Middle East, one in Mosul, Iraq, and the other in Aleppo, Syria.
The "Bard of Hibbing" is a poetico-musical revolution in one man and one body of work. It is this tour de force that the Nobel committee has recognized in its selection.
Seventy years after the Nuremberg trials, it's time to give teeth to efforts to bring war criminals to justice.