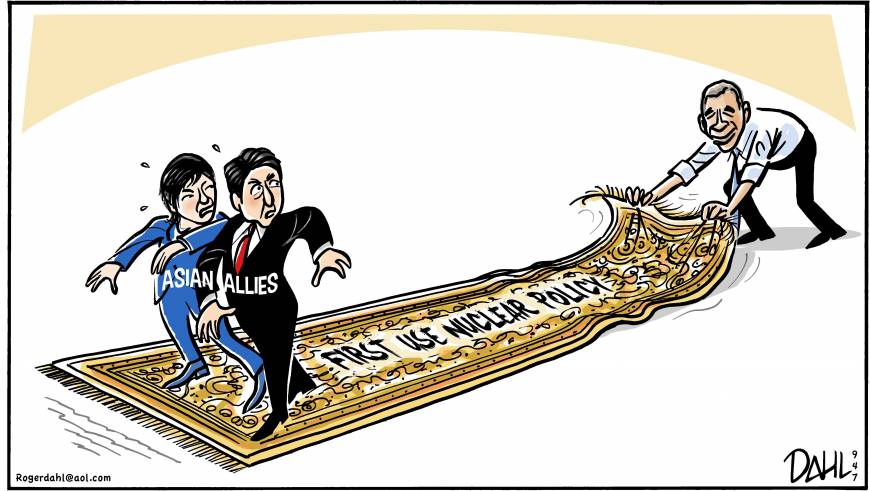 Editorials
The government has some hard choices to make when it comes to implementing changes in the law on privacy protection.
Japan, China and South Korea need to realize that tensions over their differences rise in the absence of top-level diplomatic contacts.
Commentary
It is puzzling that the black bears have become aggressive recently, given their previous inclination to retreat when confronted by humans. My theory is that winters are shorter and that means shorter hibernations and more active time spent consuming dwindling supplies of food. They ...
Ensuring inclusive and equitable quality education is still a distant prospect for far too many children.
Commentary
Until Pakistan decides whether it wishes to operate as a Muslim theocracy or as the liberal and progressive state that its founder intended, it will remain gripped in a battle between competing forces.
In Russia, the U.S. now faces a rival great power that is willing to take the kind of decisive action to alter the course of events in the Middle East that had previously been limited to Western states.
The fact that Scandinavian-Americans enjoy far higher living standards than their relatives in Europe raises questions about the alleged superiority of Nordic socialism.
How to help ease tensions in what is often called the world's most important bilateral relationship.
At a time when six of the world's 10 largest armies are located in the Pacific theater of operations, and 22 of the region's 27 countries have army officers as their defense chiefs, the need to invest in the U.S. Army's mission in the ...
The 2012 draft constitution remains a heavy burden on Prime Minister Shinzo Abe's pursuit of revising the nation's supreme law while he's in office.
It's no more Mr. Nice Guy for Donald Trump.