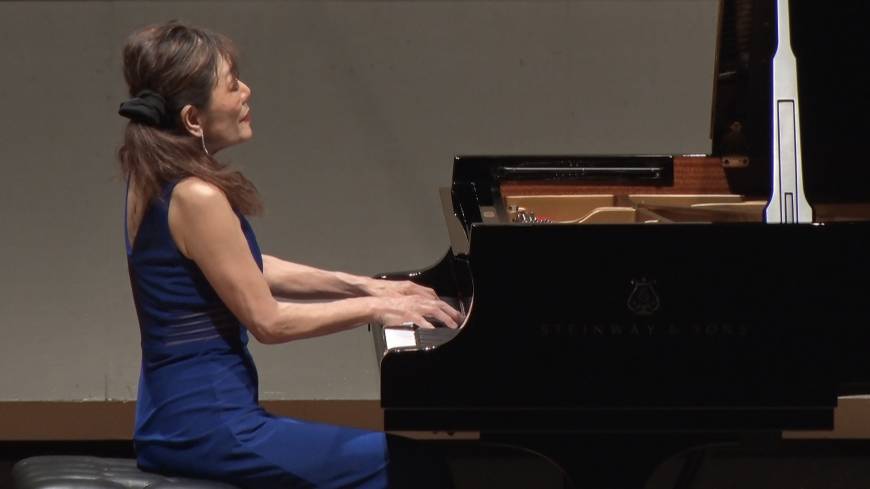 Etsko Tazaki @ Tokyo Bunka Kaikan
Etsko Tazaki, a pianist of international fame who used to be based in New York for 30 years, will give a recital on Oct. 13 at the small hall of the Tokyo Bunka Kaikan Hall in Tokyo's Ueno district.
In the recital entitled "Chopin Schumann Liszt - The Three Great Composers' Love and Emotional Conflict," she will feature pieces written by these composers: Chopin's Nocturne e moll, and Mazurkas; Schumann's Keisleriana Op. 16 and Liszt's Annees de pelerinage deuxieme annee "Italie" S.161/R.10 A55.
In 1972, Tazaki made a New York debut with her performance at the Carnegie Hall. Her performance of Bartok's Piano Concerto No. 2 with the Chicago Symphony Orchestra under the baton of Georg Solti catapulted her into a limelight in the international music scene.