Celebrating White Day with chocolate
Recently, Valentine's Day and White Day have become events celebrated not only between couples, but also with friends and colleagues. Accordingly, the Shinagawa Prince Hotel has come up with two celebration plans; the "Love Question Dinner" and the "Valentine's Day and White Day Chocolate Fondue Party."
The Love Question Dinner is a course dinner for couples to enjoy their conversation along with a delicious meal and a splendid view from the Top of Shinagawa Sky Dining restaurant. The couple exchanges cards about themselves to deepen their relationship while they enjoy a meal that includes a terrine of lentils and chicken liver, poele (butter roasted) of Spanish mackerel coated with beurre blanc, beef fillet poele, as well as three more dishes followed by dessert. The plan is priced at ¥20,000 for two people.
The Valentine's Day and White Day Chocolate Fondue Party is a two-hour plan that includes all-you-can-drink, six dishes and a chocolate fondue that guests can dip fruit and vegetables in. The plan is available for ¥6,000 per person, and can be booked for groups of four to 12 people.
Both party plans are sold at the Annex Tower Nanakamado (1F) through March 14. Reservations must be made at least three business days prior to dining.
The Shinagawa Prince Hotel is two minutes from the Takanawa Exit of Shinagawa Station. For further information and reservations, call 03-5421-1114.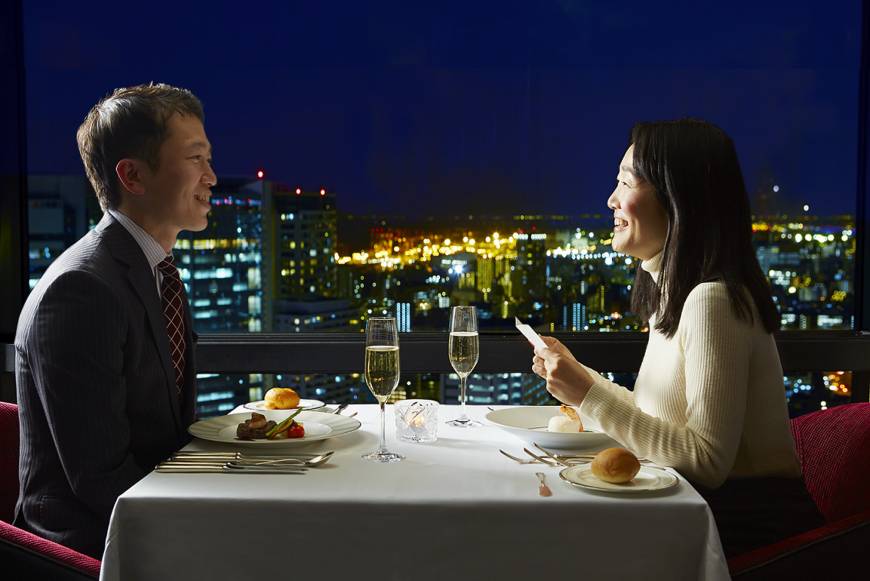 Enjoying fresh Amao strawberries
The Yokohama Bay Sheraton Hotel & Towers is holding an Amao strawberry fair at its Sky Lounge Bay View and Lobby Lounge Seawind through March 31.
The strawberry fair is offered in two phases, with the first featuring high-quality Amao strawberries, which are well known for their excellent balance of sweet and sour flavors.
The Sky Lounge Bay View is holding an afternoon "Amao Fair" dessert buffet that offers some 13 varieties of strawberry desserts, including premium pancakes, strawberry omelets, and strawberry panna cotta. On weekdays, the lounge is open from 3 p.m. to 4:45 p.m., with the buffet priced at ¥3,960. On weekends, it is open from 3:30 p.m. to 5:15 p.m. and is available for ¥4,400.
Every Thursday and Friday, Lobby Lounge Seawind offers an evening dessert buffet called Sweets Parade. Included in the buffet are 13 desserts made with strawberries, as well as a variety of light food. The buffet, priced at ¥3,889, is offered from 6:30 p.m. and 9p.m.
The Yokohama Bay Sheraton Hotel & Towers is one minute from Yokohama Station (various lines). For more information or reservations, call 045-411-1188, or visit www.yokohamabay-sheraton.co.jp.
---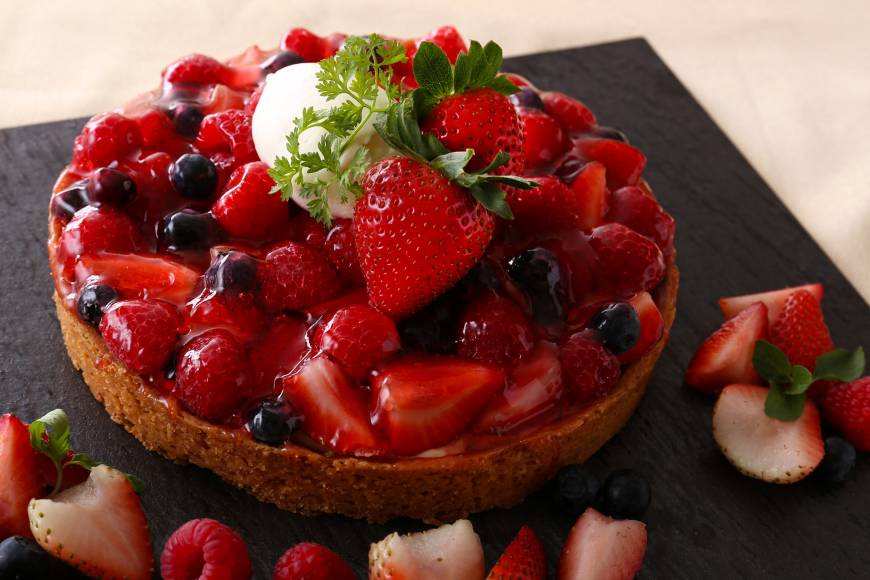 Tasting limited-edition cocktails
The InterContinental Tokyo Bay Hotel is offering a limited range of cocktails at the hotel's restaurants and lounge through Feb. 29.
Created under the theme of "healthy, beautiful and fresh," the cocktails are perfect any time, including before or after meals, or as a relaxing drink after work.
The Tiramisu, priced at ¥2,000, evokes a tiramisu of rich espresso and mascarpone, finishing with a warming taste of brandy. The Beauty Pure Smoothie (¥2,200) is a dessert-like cocktail with strawberries and bananas, with basil as an accent. Stylish Fruits Ice Tea (¥1,500) is a non-alcoholic cocktail that has a distinct refreshing taste, made of iced tea, apple, peach and pomegranate syrup bringing out its sweetness.
The cocktails are offered at all restaurants on the first floor, the Chef's Live Kitchen on the third floor, the Rainbow Bridge View Dining & Champagne Bar Manhattan on the sixth floor and the Sky View Lounge on the 20th floor.
The InterContinental Tokyo Bay Hotel can be directly accessed from Takeshiba Station on the Yurikamome Line. For more information and reservations, call 03-5404-2222, or visit www.interconti-tokyo.com.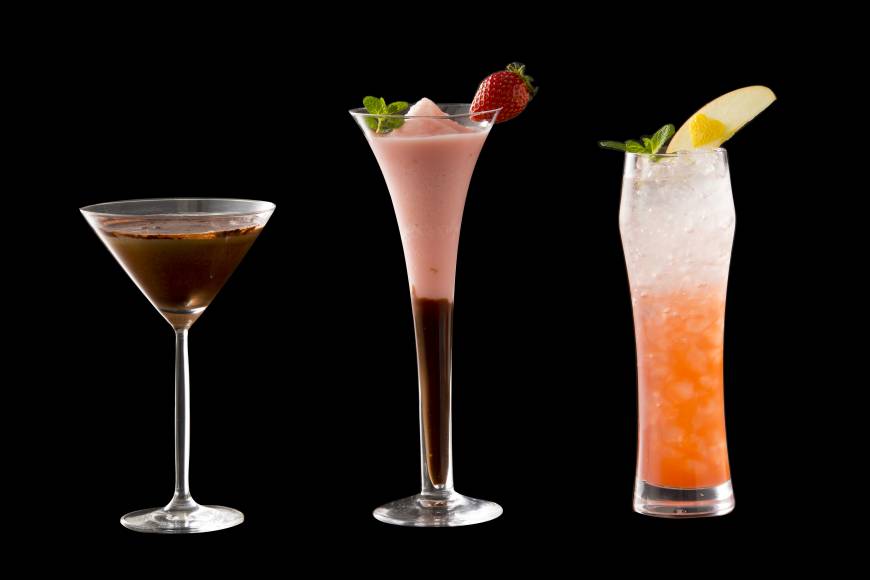 ---