Jinbocho, in Tokyo's Chiyoda Ward, is one of the world's biggest centers for browsing used books, with around 160 stores selling volumes that range from the musty and dusty to antiquarian.
Book lovers spend hours among shelves filled with the nostalgic smell of old books, while coffee shops in the back alleys offer further escape from the hustle and bustle of central Tokyo.
Bookstores started concentrating in Jinbocho in the 1880s to cater to law students and researchers attending the law schools that were set up in the neighborhood in the early Meiji Era (1868-1912).
Today one can find all kinds of books, priced from ¥100 to more than ¥1 million.
Visitors might try first Hon to Machi no Annaijo (Information Center for Books and Town), which is in the center of Jinbocho on Yasukuni-dori avenue.
Staff can advise which shops specialize in particular subjects. Non-Japanese visitors are welcome, as the center uses translation apps for the English, Chinese, Russian, Korean and Thai languages.
Because some bookstores sell foreign language books, shop owners say it is possible to find valuable antiquarian books in Jinbocho that may not exist in their countries of origin.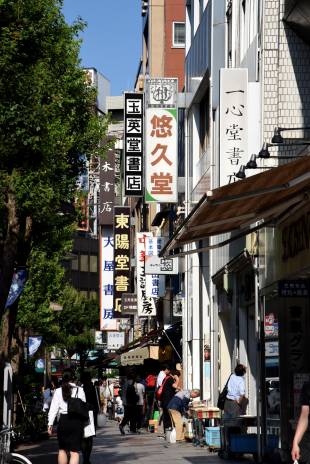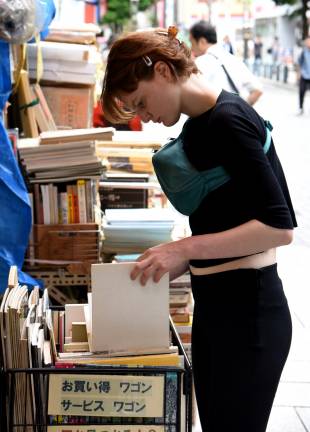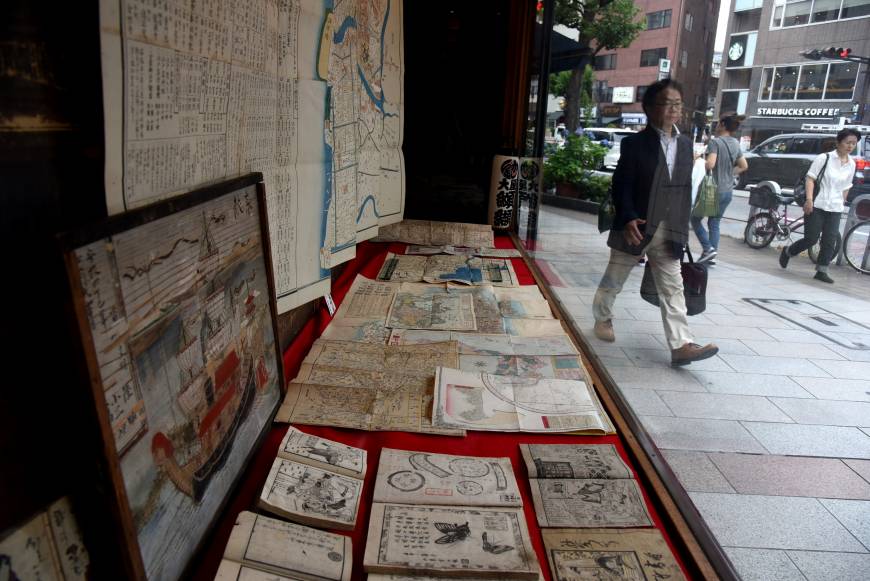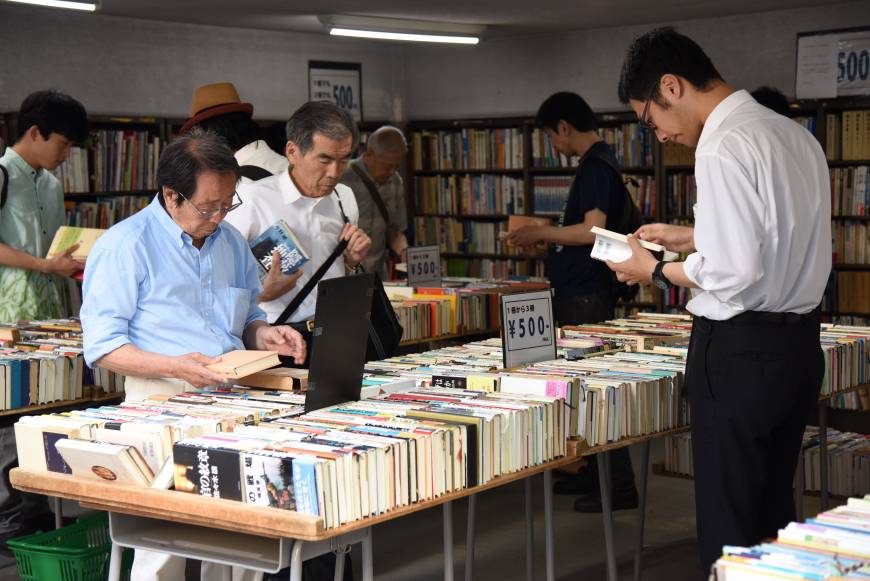 This section, appearing in the first week of each month, explores in photographs neighborhoods of interest.