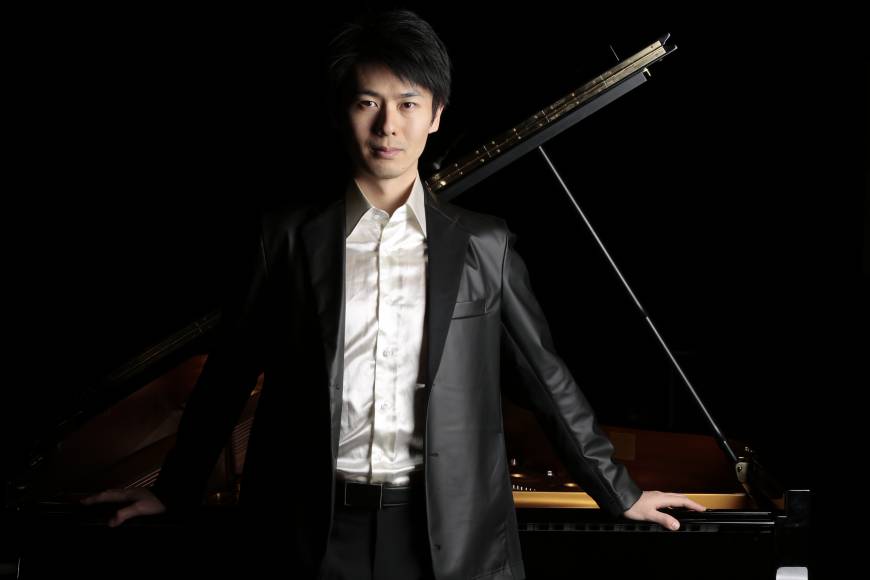 Kotaro Fukuma @ Tokyo Bunka Kaikan
Pianist Kotaro Fukuma, who, in 2003 at the age of 20, won both the First Prize and the Chopin Prize at the 15th Cleveland International Piano Competition, will give two recitals — a matinee from 1 p.m. and a soiree from 5:30 p.m. — on Sept. 22 at the small hall of the Tokyo Bunka Kaikan in Tokyo's Ueno.
The pieces Fukuma will play in the matinee, entitled "En mémoire de 1918," will include Debussy's, "Rêverie"; Bartok's "15 Hungarian Peasant Songs"; Vierne's "La Solitude, Op.44"; Medtner's "Sonata Reminiscenza" and De Falla's Homenaje "Pour le tombeau de Debussy."
He will begin the soiree, entitled "Autour de Tableaux ," with a piece he commissioned to Japanese composer Minako Tokuyama — Graceful Dance Steps of Japanese Noh (Jo no Mai), which he had already played in Berlin, Lausanne, Aix-en-Provence and other places. Le Monde praised Tokuyama's 2018 piece as "delicate and soyeuse (delicate and silky)."
The other pieces Fukuma will play in the soiree will include Granados' "El Pelele, extrait des Goyescas"; Dessau's "Guernica" and Moussorgski's "Tableaux d'une exposition."
Fukuma studied music at Conservatoire National Superieur de Musique de Paris, Universitaet der Kuenste Berlin and Internatinal Piano Academy Lake Como in Italy.