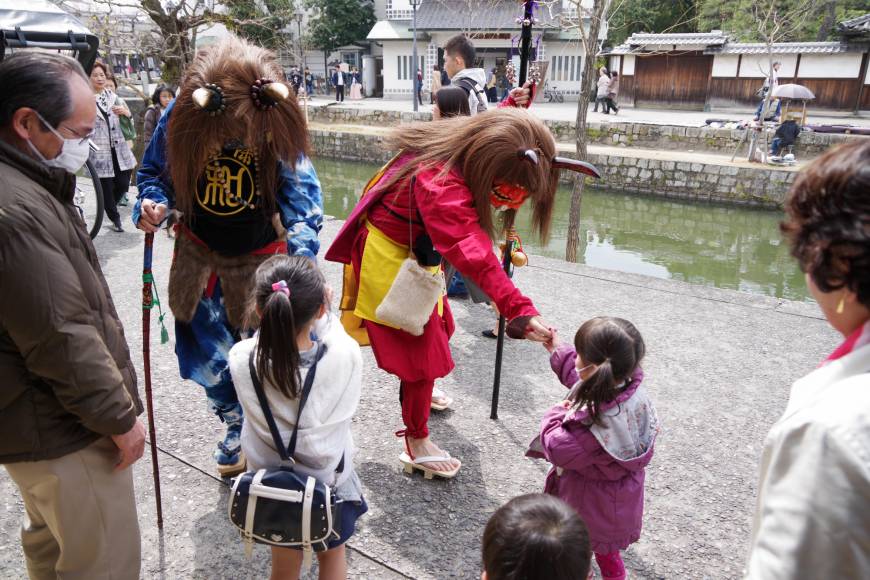 Light and music make Kurashiki the place to be
If you find yourself near Okayama Prefecture this month, you may want to check out the Bikan historical quarter in the town of Kurashiki.
Sitting on the Seto Inland Sea, Kurashiki is a picturesque city with traditional machiya townhouses and scenic streets that wind along the Kurashiki River.
Adding to the location's ambience in March will be the Kurashiki Haruyoi Akari (March 10, 17 and 18; www.kurashiki-tabi.jp/campaign/haruyoi2018), a festival of lights that will illuminate the walkways at night.
Visitors will be able to see most of the visual attractions along and around the river and, while more than 100 candles will be set alight along various riverside sections of Bikan, moving "shadow graphs" will be projected onto the windows of some of the buildings in the quarter. In addition, the event's organizers will decorate the area in front of the Yurinso Villa with an array of colorful umbrellas turned into lampshades.
March 17 and 18 will feature even more lights, some of them being bamboo lanterns at the entrance of Shinkeien Garden and LED bulbs encased in capsules that will be floated on the river.
There's also the chance to see these sights by boat, but make sure to seek out these services early as they are rather popular.
Haruyoi Akari isn't the only thing happening in Kurashiki this month. The Kurashiki Music Festival (arsk.jp/m-fes)takes place from March 9 to 25 at various spots in the city.
The Kurashiki-shi Geibunkan is sure to be a popular spot for classical music fans with performances by singer-songwriter Masayoshi Yamazaki, who will play his songs with a quartet, and composer Yugo Kanno, who will be joined by musicians to perform pieces he created for productions such as the NHK television drama "Gunshi Kanbei" and the anime "JoJo's Bizarre Adventure."
Local musical talent, ranging from taiko (Japanese drum) performers to jazz bands, will be waiting in the wings at the Kurashiki Shimin Kaikan and the Mabi Fureai Center.
The festival will also focus on the traditional performing arts. Among other events, there will be a staging of "The Tale of Genji" starring kabuki star Ichikawa Ebizo XI, and a rakugo (comic storytelling) show led by veteran Sanyutei Enraku VI. (Yuki Yamauchi)