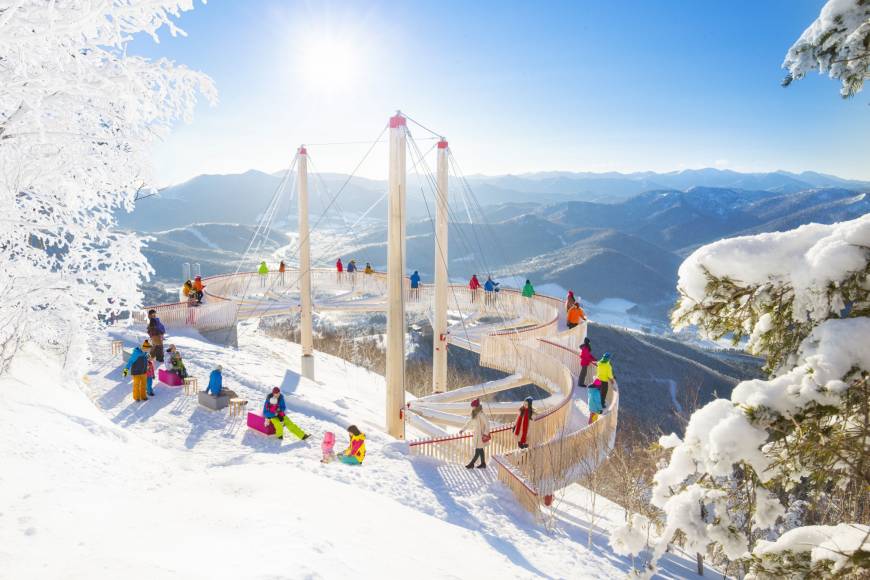 The tourist bureau in Zao, Yamagata Prefecture, may be one of the only groups eager to see the arrival of cold weather since one of its main draws are juhyō (trees coated with thick snow). Go further north to Hoshino Resorts Tomamu in Shimukappu, Hokkaido, however, and you will find clusters of trees covered in muhyō (silver frost).
Witness the beauty of an icy paradise during a gondola ride and at an observatory terrace at the resort while drinking some warm refreshments. Head there before Christmas Day and the trees will be lit up for the holiday. (Yuki Yamauchi)
Lights are on from 4 p.m. to 6:30 p.m. until Dec. 25.