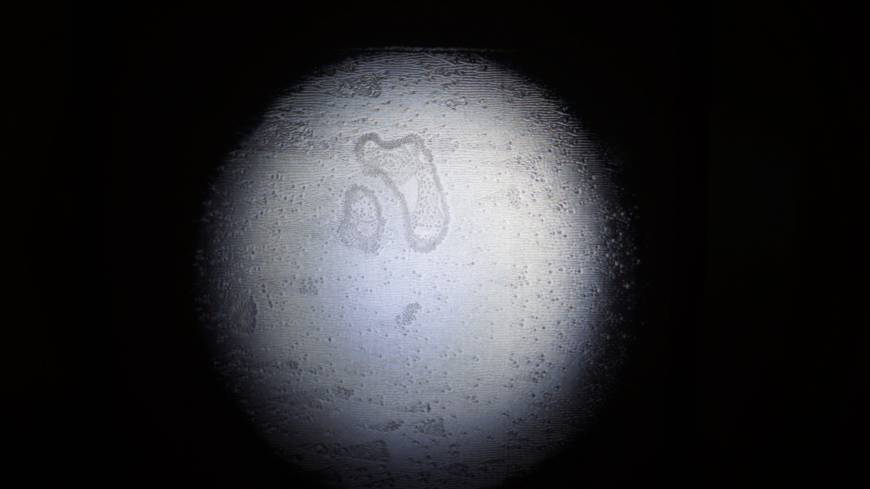 A Blot on the Landscape Rie Iwatake + Junya Kataoka
Though pursuing very different artistic styles, media artists Rie Iwatake and Junya Kataoka both re-examine and re-contextualize everyday objects through powerfully evocative installations.
Iwatake and Kataoka work with paper and mixed media, presenting them in immersive and often mechanical installations. By redefining the familiar and offering a new perception of ordinary items, the two artists give rise to unique and mysterious worlds.
On display are two sets of work: Kataoka's "Ghost in the Sellotape," an installation that projects an image that looks like the surface of the moon but is created by an LED projector and a strip of sticky tape, and a selection from Iwatake's "Bodyscape" series of uncanny landscapes that reveal themselves to be collages of shunga (erotic prints). (Yukari Tanaka)