Data is an important element in sustainable regional development. "The Sustainable Smart City Partner Program (SSPP) is carrying out projects to use data in visualizing regional attractions and solving regional issues in various cities across the country," said Yojiro Onaru, senior manager of NTT Corp.'s Smart City, Strategic Business Development Division, in a recent online interview by The Japan Times. The true value of data emerges only when it is effectively used.
The SSPP is an initiative that the leading telecommunications company started in 2020 that serves as a set of tools to gather various data on any given city and analyze how to maximize its attractions and compensate for its weaknesses. NTT has launched a new platform, Sugatami, as part of the SSPP.
One of the cities that have begun to use the platform is Koshi in Kumamoto Prefecture. Koshi signed a partnership agreement in December 2022 with the Kyushu branch office of NTT Docomo, NTT Communications Corp. and Cross Culture Inc., an information technology firm in Kumamoto, that includes the use of Sugatami in visualizing the city's charms and emphasizing them in community development.
While Sugatami is geared toward a macroscopic analysis of the current status of a place, a microscopic approach is necessary as well in order to visualize particular areas and facilitate municipal action toward improvement and innovation.
One example of acquiring specific data and using it to better utilize an area's resources is the forest management rehabilitation project launched in January in the Aichi Prefecture city of Okazaki. NTT West and NTT Data take part in the industry-academia-government collaboration, which aims to use digital technologies to improve management of the city's forests, taking into consideration factors such as carbon absorption capacity.
Many steps in forest management, including field research, require costly manpower, and there is a constant shortage of available hands. This project examines the possibility of using AW3D, the world's first and most precise 3D map utilizing satellite image data, to bring more efficiency to forest management and support the issuance of carbon credits based on a forest's size.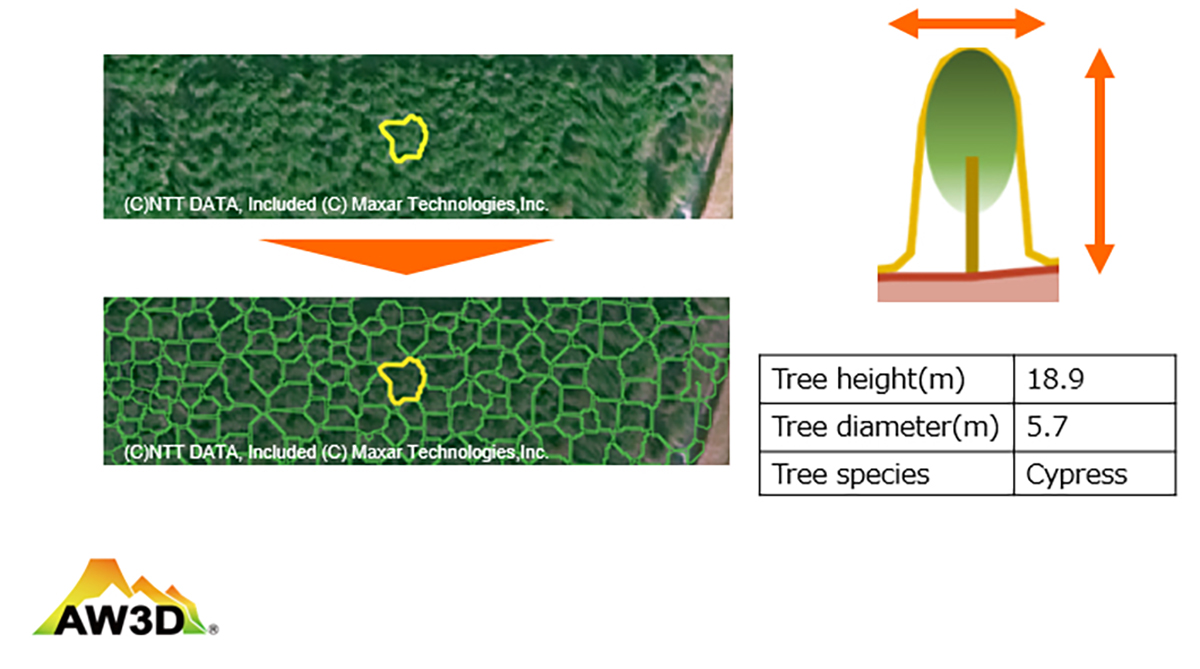 This technology can provide detailed data about a forest — the number and density of trees, as well their heights and types — and thus make it possible to get an overall understanding of the forest. It also helps to check how much of a forest lacks adequate maintenance, which is necessary because carbon credits aren't issued for abandoned plantation forests. This way, the carbon absorption capacity can be evaluated faster, easier and with increased transparency, giving a forest new value as a source of carbon credits.
"Appropriately measuring a forest can lead to the issuance of carbon credits and serve as reliable basic data for promoting the proper use of timber. We hope this project will open up new possibilities in maintaining and leveraging an important Japanese asset," Onaru said.
Another example of acquiring and applying data for community development, business or promotional purposes is the web-based Logio, which can perform detailed and highly accurate persona analysis using cellphone location data from NTT Docomo and spot information from NTT TownPage. (Both are the largest in their class in Japan.)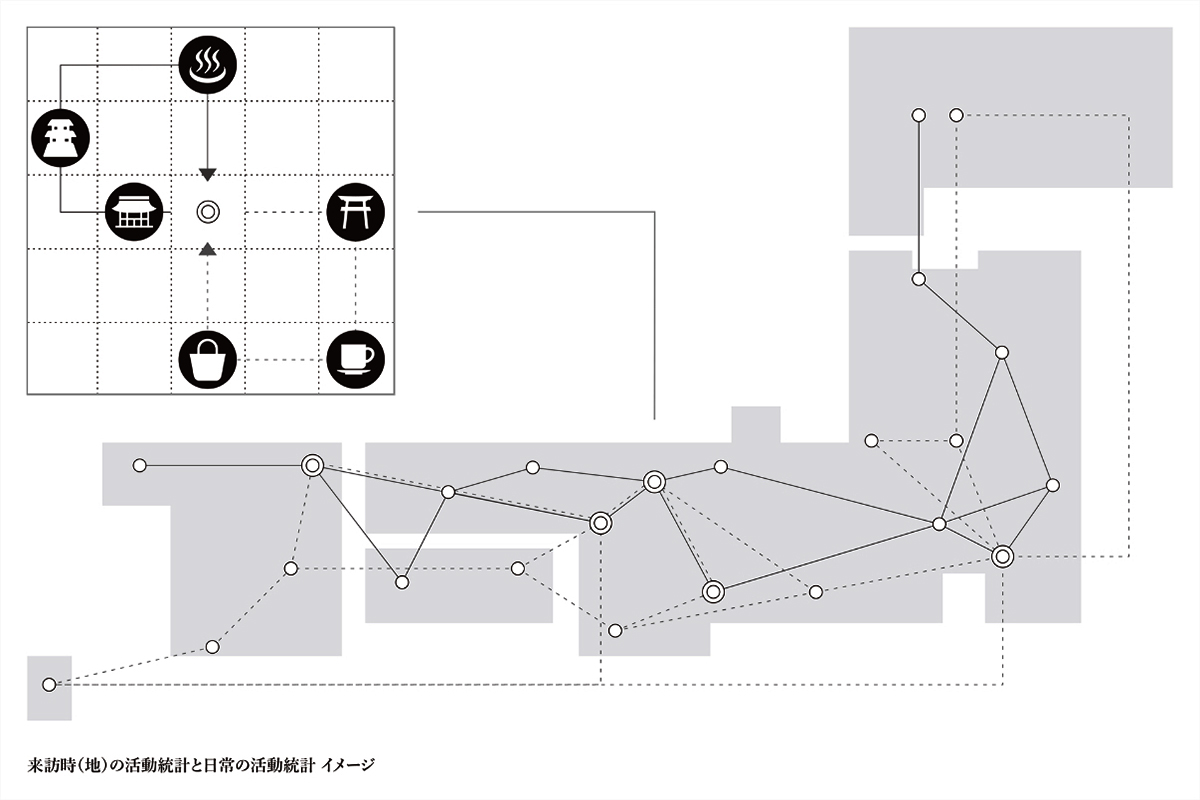 In it, people are categorized based on similarities of likes and tastes as well as behaviors indicated by statistical data, which helps in understanding each group's behavioral patterns. Take, for example, art lovers in their 20s. What is their purpose of going to a particular area? What do they do while there? And where do they go next? Logio can provide such information.
What is unique about Logio is that it does not just reveal the flow and concentration of people, but provides an in-depth look at how those in each category move and behave in a given area, which is expected to become a new method for understanding areas' characteristics and attractions in a more precise and detailed way. "This will allow us to recognize the diversity that an area already has, and use it effectively in community development," Onaru said.
NTT is a member of the Sustainable Japan Network, a group of companies and municipalities that cooperate with this newspaper in spreading information about sustainability in Japan. You can also be part of the network; visit https://sustainable.japantimes.com/sjnetwork-jp for more details.