The kanji chosen to represent 2022 this year was "戦" (sen), meaning "battle" and "war." While it's true that battles filled the headlines — whether they were being waged in Ukraine, in front of the funeral for slain former Prime Minister Shinzo Abe, or on the soccer fields of Qatar — our staff and freelance photographers also managed to capture some well-deserved moments of peace. Below are some of their favorite shots of the year.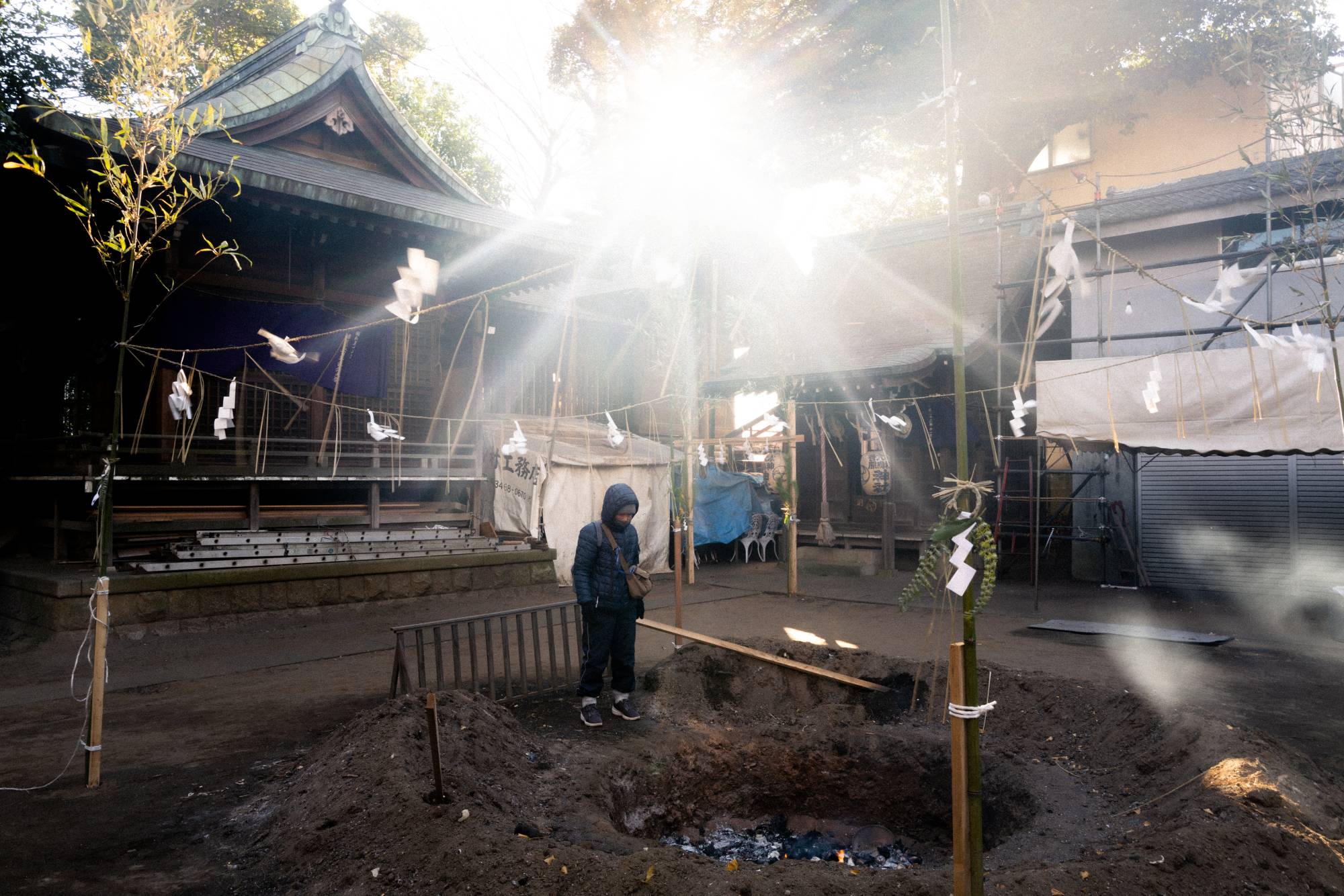 On the first day of 2022, I visited a local shrine in Hanegi, Tokyo, for hatsumode, the first shrine visit of the new year. I stood masked in a socially distanced line to ring the bell and pray as the smell of burning incense and smoke from a pit mixed in the wind. It reminded me of camping. Every few moments, a strong gust of wind would force patrons to cover their faces and huddle together.
What was everyone praying for? The previous year hadn't been as chaotic as 2020, when we were first introduced to COVID-19, but it hadn't delivered on early optimism that things could return to a pre-pandemic normal. Borders were closed, and the omicron variant was spreading.
In a nearby pit, paper and porcelain dishes had been burned and mixed into the smoldering ash. The subject of the photograph was prodding the embers with a stick. I shot a few frames, but it was cloudy and dark at first, so I waited.