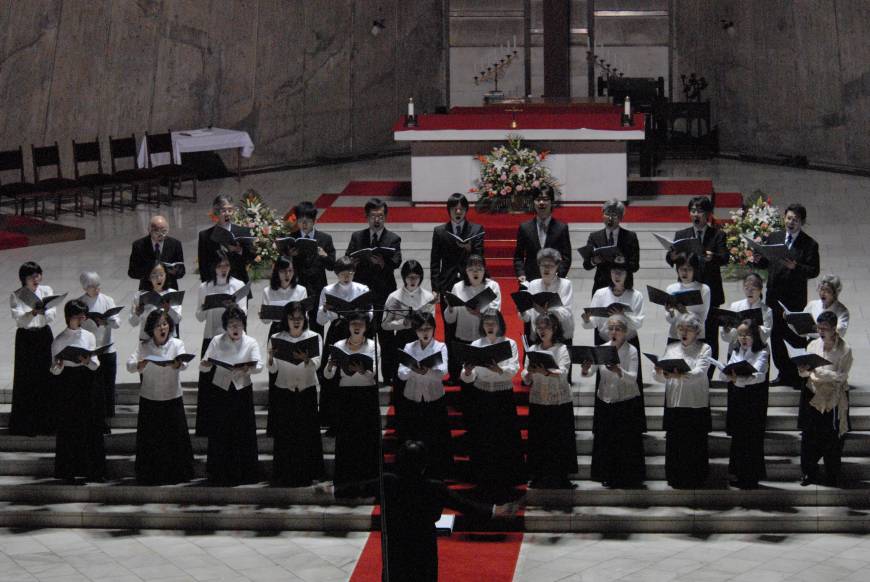 The Flower of Heinrich Schuetz's Music @ St. Mary's Cathedral Tokyo
Heinrich-Schuetz-Chor Tokyo will give the third of a series of concerts to mark the 50th anniversary of its foundation in 1968 on Sept. 21 at St. Mary's Cathedral Tokyo (3-16-15 Sekiguchi, Bunkyo Ward, Tokyo [across from Hotel Chinzanso Tokyo]/東京都文京区関口3-16-15).
The concert will present 16 choral pieces written by Heinrich Schuetz (1585-1672), a composer of German Protestant music. They will include "Ich hebe meine Augen auf" (SWV31), "Ein Kind ist uns geboren" (SWV384), "Meine Seele erhebt den Herren <<Deutsches Magnificat>>" (SWV494), "Weib, was weinest du? <<Dialogo Per la Pascua>>" (SWV 443), "Ich bin ein rechter Weinstock"(SWV389), "Saul, Saul, was verfolgst du mich" (SWV415) and "Also hat Gott die Welt geliebt" (SWV380).
Yutaka Oikawa (tenor), Chiyuki Urano (bass), Ikutaro Nakagawa (bass) and Taro Tanno (tenor and baritone) will be featured in the concert. Taro Tanno and Yumiko Tanno, the founder and leader of the Heinrich-Schuetz-Chor Tokyo, will conduct
The singing will be accompanied by a seven-member instrumental group that uses period instruments. Among the players will be Genzo Takehisa, who will play the baldachin organ, a small pipe organ that uses hand-bellows to send air.