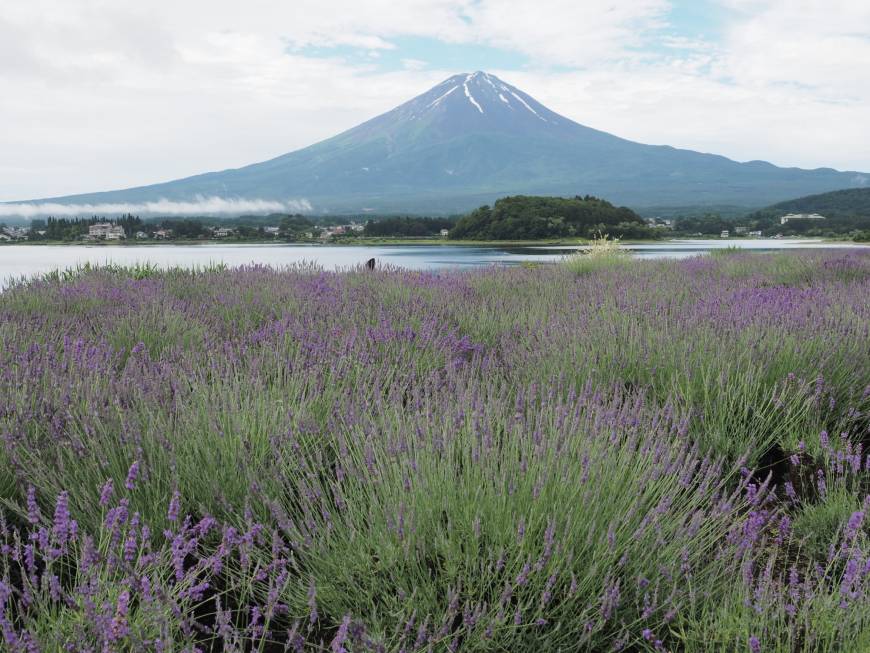 Kawaguchiko Herb Festival 2018
Camping provides a nice reprieve from the typical hustle and bustle of city life, allowing you to immerse yourself in nature. If you can set up a tent by Lake Kawaguchiko in Yamanashi Prefecture with a view of Mount Fuji, you're likely to forget every bad work commute you've ever had (well, at least I hope so).
The shore of the lake offers another delightful sight between June and July: lavender blooms. During the flowering period, the town of Fujikawaguchiko will hold its annual Kawaguchiko Herb Festival, a monthlong event in which the Yagizaki and Oishi parks are covered with lavender.
Flowers aren't the only reason to check out this festival. Yagizaki Park will host tented booths selling lavender ice cream and herb soap, while Oishi Park has a stellar view of Fuji coupled with the mountain's reflection on Lake Kawaguchiko.
Both parks are also excellent spots for viewing fireworks on July 7. The fireworks should start at 8 p.m. to celebrate the upcoming start of Mount Fuji's climbing season. (Yuki Yamauchi)