Viewing spring cherry blossoms
To allow guests to enjoy Tokyo's cherry blossoms, the Hotel Century Southern Tower is offering a spring accommodation plan. This plan, which runs from March 1 to April 30, is good for families, as well as business travelers, interested in cherry blossom viewing.
Guests can choose one of three gifts when checking-in. One choice is beer or plum wine and snacks to enjoy while cherry blossom viewing. Another is a large three-way pouch and three 100 percent cotton facemasks, which are useful when traveling, while the third option is a cherry blossom bath set, which can be used in the hotel or at home.
Scenic rooms, such as ones that overlook Shinjuku Gyoen National Garden, which is home to many cherry trees, are popular with hotel guests. The plan is available from ¥19,860 for solo guests, from ¥26,320 for couples and from ¥33,480 for three people (tax, service charge and breakfast included).
For breakfast, guests can enjoy a Western buffet at Restaurant Tribeks on the 20th floor. The buffet offers about 40 items, including house favorites such as omelets and pancakes.
The Hotel Century Southern Tower is two minutes from Shinjuku Station. For reservations, call 03-5354-2172, or visit www.southerntower.co.jp.
---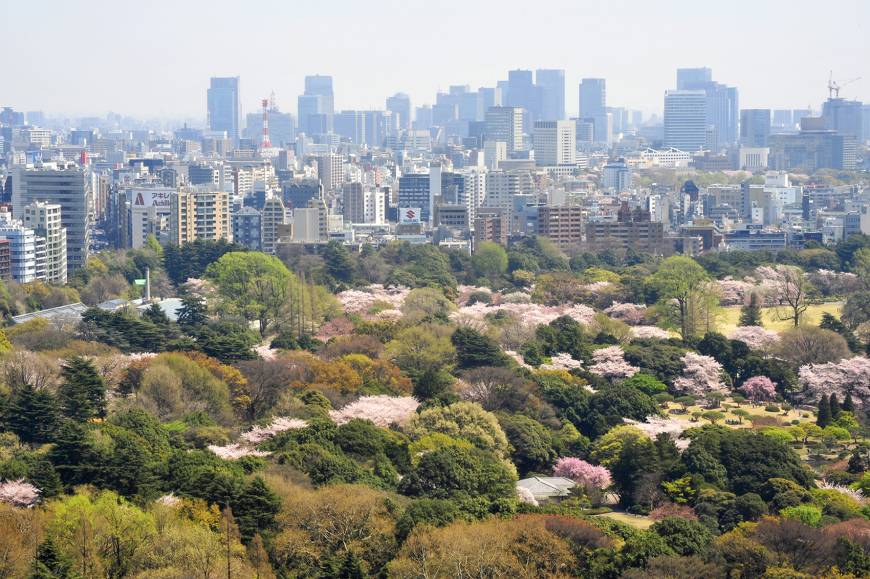 Sampling the great tastes of Hokkaido
Families, groups or couples with a special event to celebrate or those simply looking to feast on delicious food, are invited to the ANA InterContinental hotel's Cascade Cafe for a lavish Hokkaido-themed buffet dinner.
Serving a flavorful range of fresh, sumptuous and hearty dishes from starters to desserts in a chic and modern setting, the tables will be overflowing with 40 freshly made delicacies certain to please nearly everyone's palates.
Guests can enjoy Hokkaido favorites such as ishikarinabe (salmon hot-pot), ikameshi (rice-stuffed steamed cuttlefish) and grilled mutton — to name a few — or just eat an endless cycle of snow crab legs and roast beef. If diners have left some room, they are welcome to finish the night with mouthwatering desserts such as soft-serve ice cream, no-bake cheesecakes, Yubari melon panna cotta cream dessert, caramel pudding and many others.
The buffet runs through March 31 from 6 p.m. to 9:30 p.m. on weekdays (5 p.m. to 7 p.m. and 7:30 p.m. to 9:30 p.m. on weekends) and costs ¥6,090 per person on weekdays (¥6,680 on weekends). Guests 65 or older will be charged ¥4,990 (¥5,500 on weekends) and children from age four to eight ¥3,400 (¥3,600 on weekends). Tax and service charge not included.
The ANA InterContinental Tokyo is five minutes from Tameike-Sanno Station (Ginza and Nanboku lines). For more information or reservations, call (03) 3505-1185, or visit www.anaintercontinental-tokyo.jp.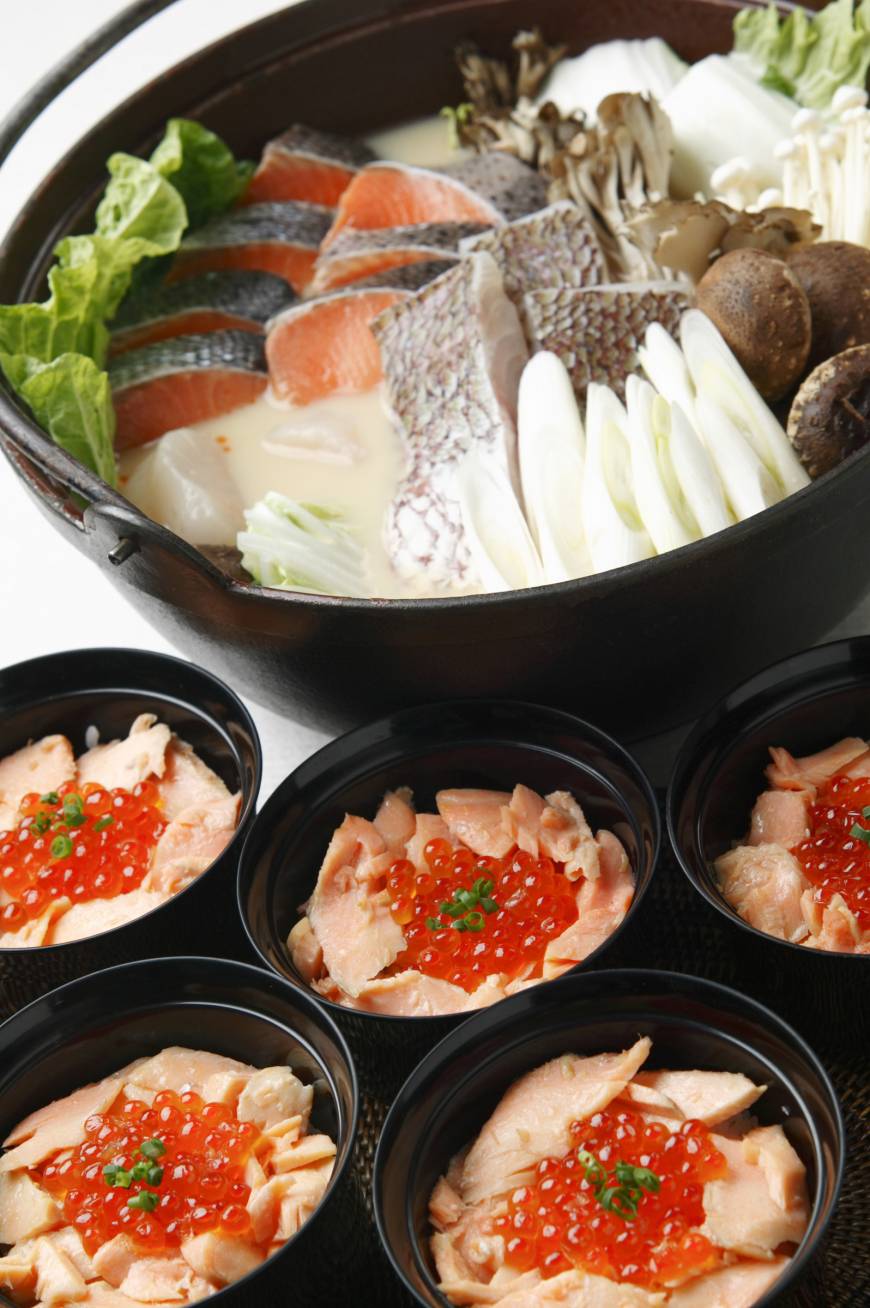 ---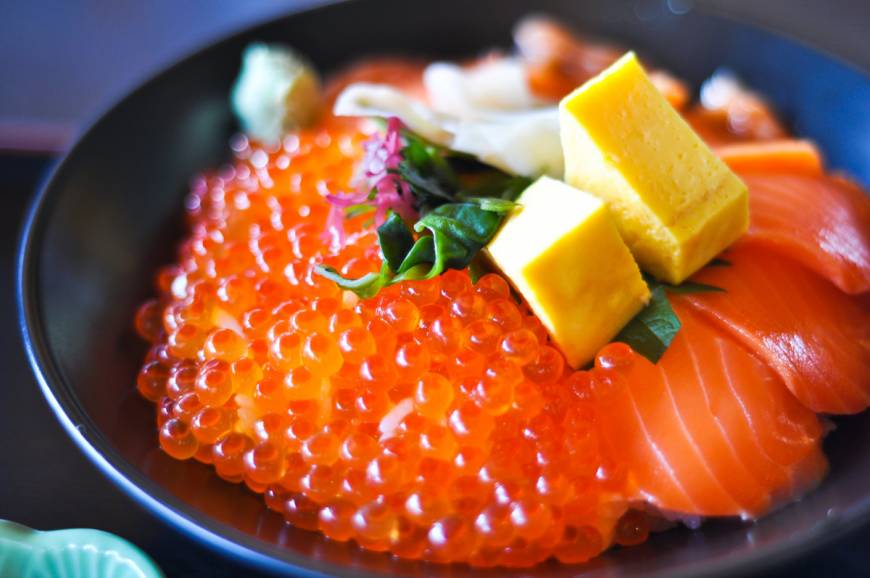 Enjoying a berry delicious fair
Through March 15, the Hotel New Otani Tokyo is holding a strawberry fair with 23 delicious items featured at the hotel's 15 restaurants.
At View & Dining The Sky, the buffet restaurant and bar on the 17th floor, guests can try a variety of Japanese, Western and Chinese dishes, while enjoying a magnificent view of Tokyo. During the fair, the New Otani's signature pancakes are offered with Amao strawberry sauce. The lunch buffet is ¥5,000 on weekdays and ¥6,000 on weekends and holidays, while the dinner buffet is ¥8,000 and ¥9,000 respectively.
At Nakajima, a noodle bar on the lobby floor, guests can enjoy Japanese traditional desserts made with seasonal strawberries. Strawberry mitsumame is made from cooked black beans and agar and topped with soft adzuki-bean jelly and Amao strawberries, with a finishing accent of original black honey.
One can also enjoy the "Strawberry Pyramid," a strawberry cocktail at Bar Capri on the lobby floor. The cocktail, made from carefully selected strawberries, creme de cassis and whipped cream, is available until Feb. 29 for ¥3,000 (tax and service charge excluded).
The Hotel New Otani Tokyo is three minutes from Nagatacho or Akasaka-Mitsuke stations. For more details, call 03-3265-1111, or visit www.newotani.co.jp/tokyo.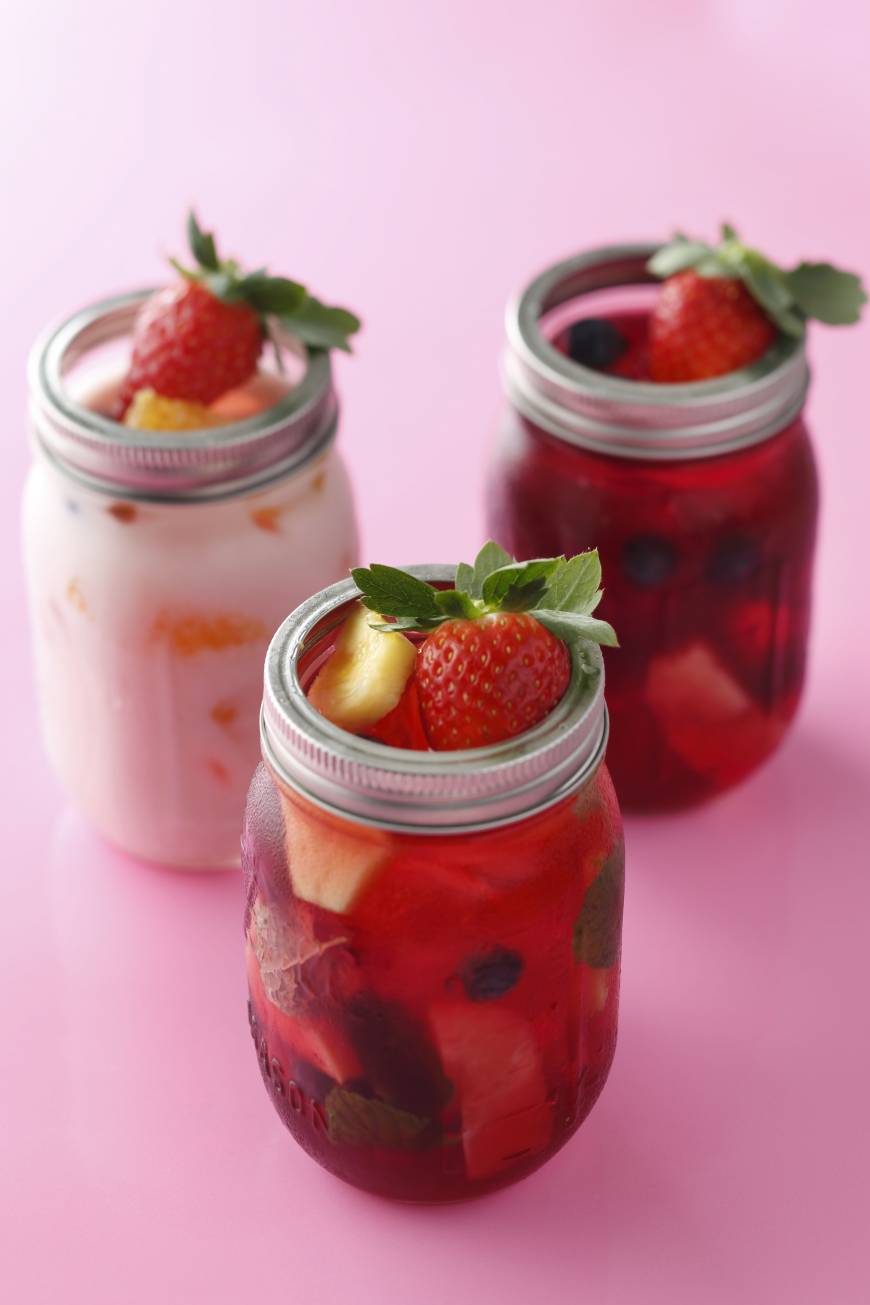 ---