Plan aims to pamper, refresh women
In commemoration of its 60th anniversary, the Rihga Royal Hotel Hiroshima is offering women a relaxing and invigorating one-night stay packed with soothing services and luxurious amenities for ladies looking to stretch out, unwind and have their spirits' lifted through March 31.
Guests will stay in a superior twin room on the 26th floor. The room is equipped with a selection of bath products from the Italian luxury amenity line Acca Kappa, body care goods from Margaret Josefin, a bottle of Solan de Cabras mineral water from Spain, recognized for its low sodium and high magnesium content, and a basket full of beverages, chocolates and honey. In addition, access to the members-only swimming pool and spa will be available for half the regular price.
Guests can choose a fresh and healthy breakfast of French toast, steamed vegetables, soup, fruit and yogurt especially prepared for the occasion, as an alternative to the Japanese-style congee, or rice porridge, meal by room service. The plan is available from ¥17,000 for solo guests, and from ¥13,000 per person for pairs (tax and service charge included).
The Rihga Royal Hotel Hiroshima is one minute from Kencho-mae station on the Astram Line, or three minutes from Kamiyacho-higashi Station on the Hiroshima Electric Railway tram. For information or reservations, call 082-228-5401, or visit www.rihga.com/hiroshima.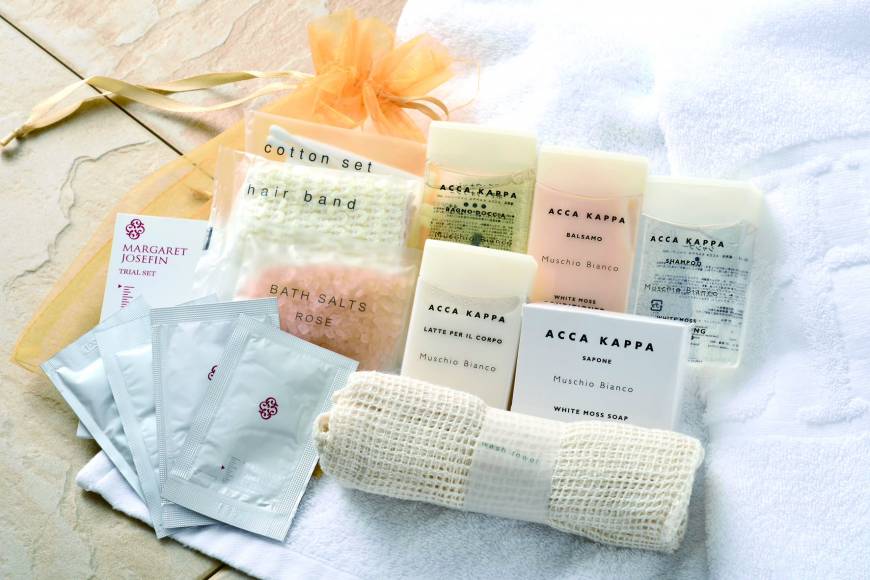 Enjoying luxuriance of black truffles
Guests are invited to treat themselves to the first, if not last, ultra-extravagant meal of the year featuring one of the most sought-after culinary delights — black truffles — at the ANA InterContinental Tokyo's Pierre Gagnaire restaurant, named after the Michelin-starred French chef.
Through Feb. 28, the phenomenal establishment is inviting guests to a five-course menu featuring seasonal "black diamonds" in every dish. From the opening appetizer of crab and scallops to a perfect meal-ending parfait for dessert, guests can enjoy the unique and intoxicating aroma of the luxurious fungi in each creation.
Highlights of Gagnaire's elegant and exquisite menu include foie gras and langoustine with Sauternes-flavored crustacean cream sauce and Brussels sprouts; roasted monkfish flambeed with Champagne; and perfectly marbled wagyu tenderloin baked in a puff pastry, all served with enough delectable truffles to justify the ¥35,000 price (tax and service charge not included).
An additional sparkle can be added to the meal with seven high-end brands of Champagne available for between ¥2,900 and ¥5,900 per glass. Brands include Dom Perignon 2006, Perrier-Jouet Belle Epoque 2007 and Billecart-Salmon Brut Reserve. Lunch is between 11:30 a.m. and 1:30 p.m. (L.O.) and dinner is from 5:30 p.m. to 8:30 p.m. (L.O.), available daily, except Mondays.
The ANA InterContinental Tokyo is five minutes from Tameike-Sanno Station (Ginza and Nanboku lines). For more information or reservations, call 03-3505-1185, or visit www.anaintercontinental-tokyo.jp.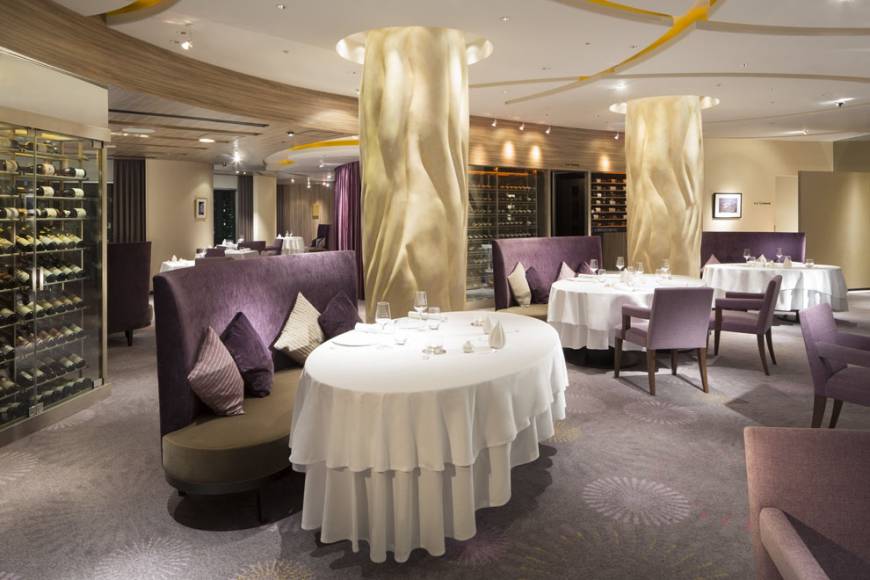 ---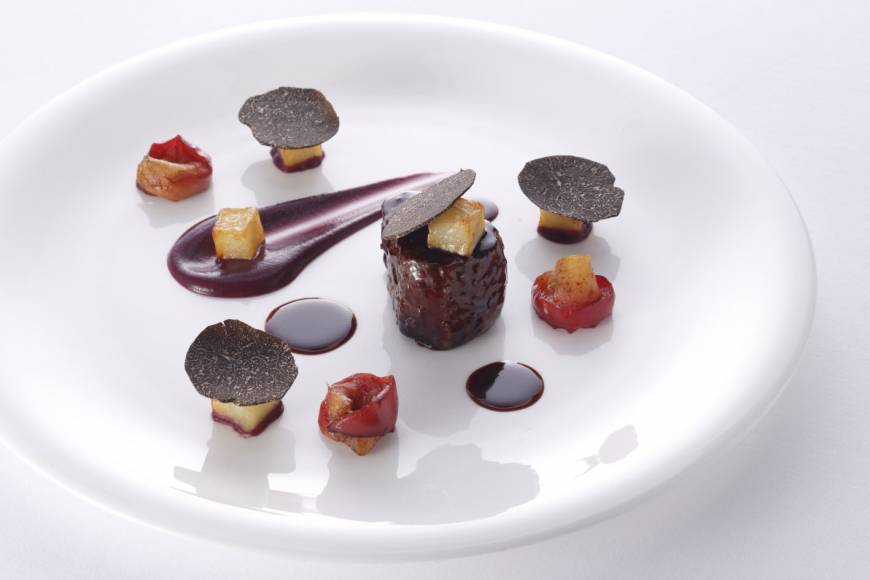 Celebrating Japan Sea coast cuisine
The Hotel Granvia Osaka is shining a spotlight on cuisine from Shimane and Tottori prefectures during a food festival serving local and traditional delicacies from the prefectures at the hotel's restaurants.
Arguably lesser-known compared to the likes of more famous gastronomic destinations as Osaka and Fukuoka, however, both areas, located in western Honshu facing the Sea of Japan, are home to a distinct culinary culture and abundant seafood resources.
Guests can savor Tottori and Shimane-raised wagyu course meals at Kiryu, the hotel's teppanyaki, or iron-grill, restaurant, for ¥6,800 for lunch and ¥18,500 for dinner and taste Shimane's signature hakozushi — sushi pressed in a box — and seasonal seafood, including crab and blowfish at Sushiman (lunch is ¥3,600). Diners can also indulge themselves with a variety of locally brewed sake at the Shizuku Japanese restaurant.
At pub Ab, a wide range of dishes, from pizza to buckwheat soba noodles featuring locally grown meat and produce, will be served buffet style for guests who want to try as many different cuisines as they wish for ¥1,980 on weekdays and ¥2,350 on weekends and holidays.
The event will run through March 31 at the restaurants mentioned above and many more, except for Ab (through Jan. 26). Prices do not include tax and service charge.
The Hotel Granvia Osaka is adjacent to JR Osaka Station. For more information or reservations, call 06-6344-1235, or visit www.granvia-osaka.jp.