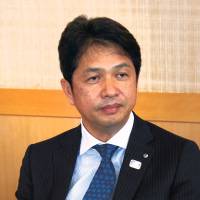 KAZUHIKO OIGAWA
Governor Of Ibaraki
Ibaraki Prefecture is characterized by having both industry and agriculture, not only highly developed, but also highly in balance. The birthplace of Hitachi, Ltd., Ibaraki boasts clusters of Japan's leading manufacturing companies, and it has been the launching point for many global corporations. The prefecture also boasts a thriving agricultural industry, with melons, rice and the premium brand of beef known as Hitachigyu among the items now being exported to overseas markets. International base ports within Ibaraki play a major role in Japan's physical distribution.
As a general policy that also covers the city of Tsukuba in order to further grow its economy, Ibaraki Prefecture supports efforts to resolve social issues through the use of innovative digital technologies such as autonomous driving and robotics. In addition, the prefecture fosters human resources by using digital equipment to help them play a leading role in the future.
The ministerial meeting's host city of Tsukuba, Japan's leading science city with scores of cutting-edge technologies, is also an international city that is home to roughly 8,700 non-Japanese researchers and students, representing about 140 countries. The city has been developed over half a century as a science city under national policy. During this time, Tsukuba has produced Nobel laureates and established research facilities at the highest level in the world. Tsukuba enjoys easy access from Tokyo, located only 45 minutes from the city center by the Tsukuba Express train.
The prefecture hopes hosting the G20 ministerial meeting will enable it to show the world the way forward for global economic partnerships and digital technology utilization by showcasing its on-going efforts. In welcoming the meeting's participants, Ibaraki will make use of items produced within the prefecture to let people feel for themselves that Tsukuba integrates cutting-edge science and technology and natural abundance, thereby boosting interest in the prefecture.