Enjoying luxurious afternoon tea
The Capitol Hotel Tokyu is offering an appetizing afternoon tea set, "Capitol Grace," at its cozy Origami lounge through March 31.
A popular annual event, the afternoon tea set presents 16 colorful dishes packed in a multi-tiered box and two side desserts.
The first tier is comprised of some seven sweets that use Amao and Tochiotome strawberries such as strawberry pudding, strawberry butter cream macaroons and eclairs.
The second tier includes nine items that pair well with Champagne such as a foie gras terrine croquette, snow crab and avocado salad wrapped in a German apple pancake, and Origami's signature ginger roast pork.
The standard tea set is available for ¥4,500, while a set including a glass of Champagne is ¥5,500. For those who want to enjoy more bubbly, 90 minutes of free-flowing Champagne is ¥8,000 for women and ¥11,000 for men (all prices include service charge and tax). Origami is open from 2 p.m. to 8 p.m.
The Capitol Hotel Tokyu is directly connected to Tameike-Sanno and Kokkaigijidomae stations (various lines). For more information, call 03-3503-0872 (Origami), or visit www.capitolhoteltokyu.com/en.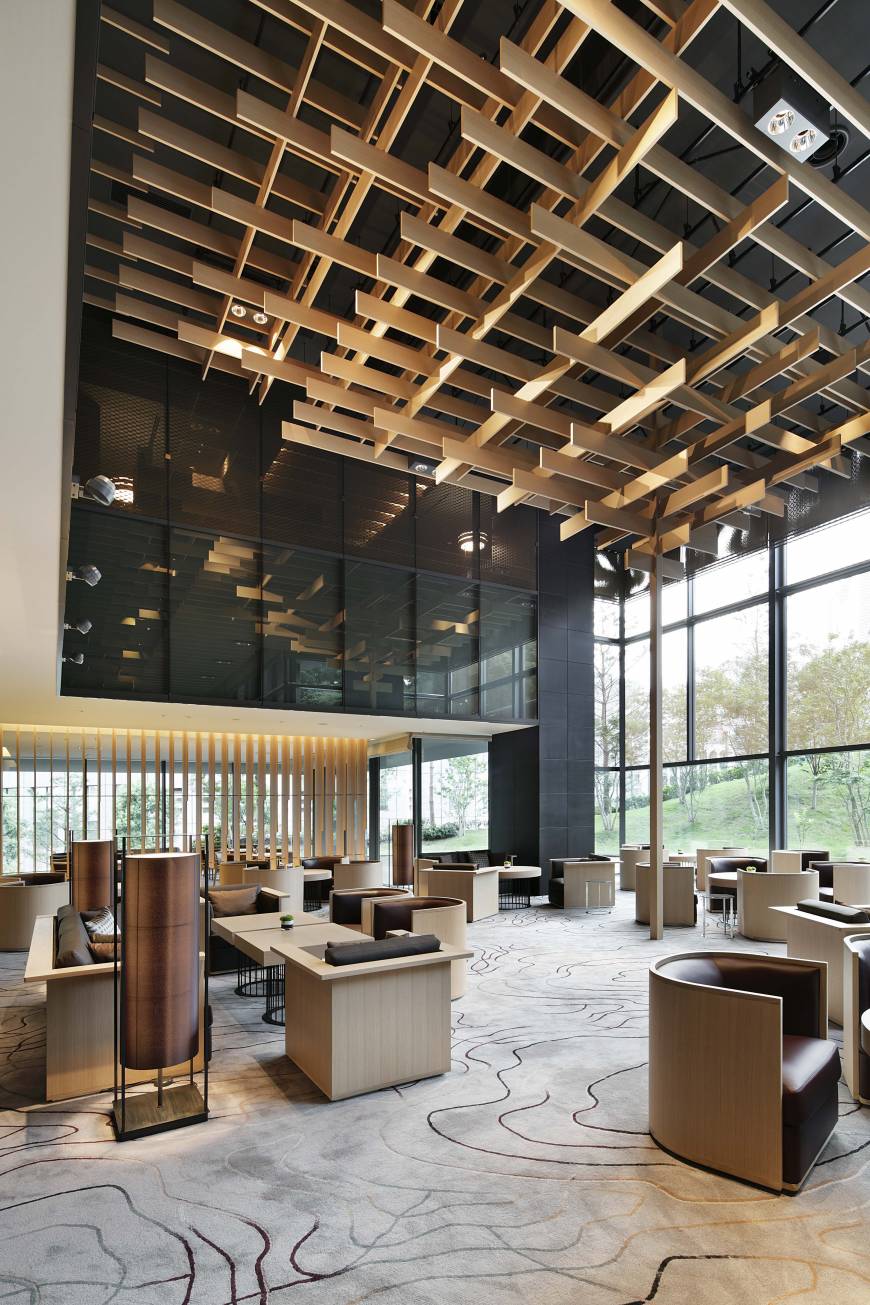 Experiencing 'modern British' cuisine
Through March 31, the Strings by Intercontinental Tokyo's The Dining Room restaurant is holding a modern British cuisine fair under the title of "Taste of Modern British."
Modern British is an evolving genre of cuisine that incorporates Asian and European tastes and cooking techniques into classic British dishes.
The Dining Room offers a new take on modern British to its lunch, afternoon tea and dinner menus — both in courses and a la carte dishes — by adding head chef Ryozo Sasaki's knowledge and experience in French cuisine.
Along with an original menu, the restaurant offers two select menus that include items such as roast pork belly with applesauce and white cheddar cheesecake, showcasing a recipe provided by the executive chef of the British ambassador's residence. Additionally, the restaurant is pleased to offer guests Dark Island Reserve whisky ale and Bass Pale Ale to complement the food.
The restaurant is open from 11:30 a.m. to 2:30 p.m. for lunch and 5:30 p.m. to 10 p.m. for dinner. The dishes are available from ¥1,200.
The Strings by InterContinental Tokyo is one minute from Shinagawa Station (various lines). For more information and reservations, call 03-5783-1258, or visit www.intercontinental-strings.jp.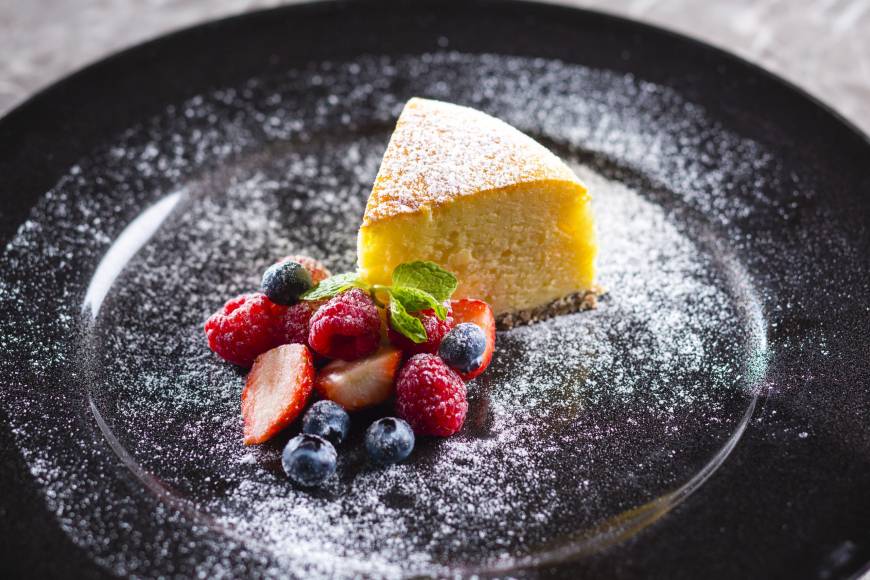 ---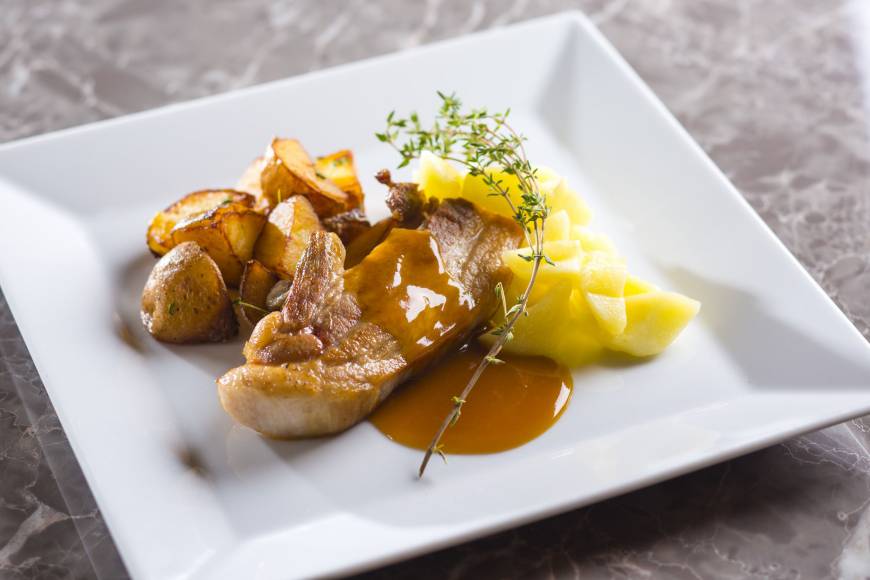 Welcoming spring cherry blossoms
The Palace Hotel Tokyo is offering limited seasonal sweets at its Sweets & Deli pastry shop. Eating sakura (cherry blossom) sweets will allow guests to enjoy the flavor of spring.
Sake cake "Sakura" (¥3,600), measuring 27.5 cm long, 5 cm wide and 5.5 cm tall, is created by adding sakura into a popular cake containing the hotel's signature junmai ginjo "1-1-1" sake, brewed exclusively for the hotel by Hakkaisan Brewery. This limited-edition cake perfectly blends the flavor of sake and the subtle aroma of sakura.
Chocolate sakura bonbons (¥291 for one, ¥1,234 for three, ¥2,057 for six and ¥2,880 for nine) feature sakura paste combined with rich milk chocolate for a savory sakura treat. "Perles" (¥864) features small cereal balls coated with white and pink chocolate in a tin with sakura-shaped chocolate.
Another limited sakura item is melon bread (¥253) containing adzuki bean paste flavored with sakura and green tea, and a sakura gateau brioche (¥361), which features sweet black beans.
This fair runs from March 11 through April 20. All prices include tax and the shop is open from 10 a.m. to 8 p.m.
The Palace Hotel Tokyo is eight minutes from JR Tokyo Station or two minutes form Tokyo Metro Otemachi Station. For more information or reservations, call 03-3211-5211, or visit www.palacehoteltokyo.com.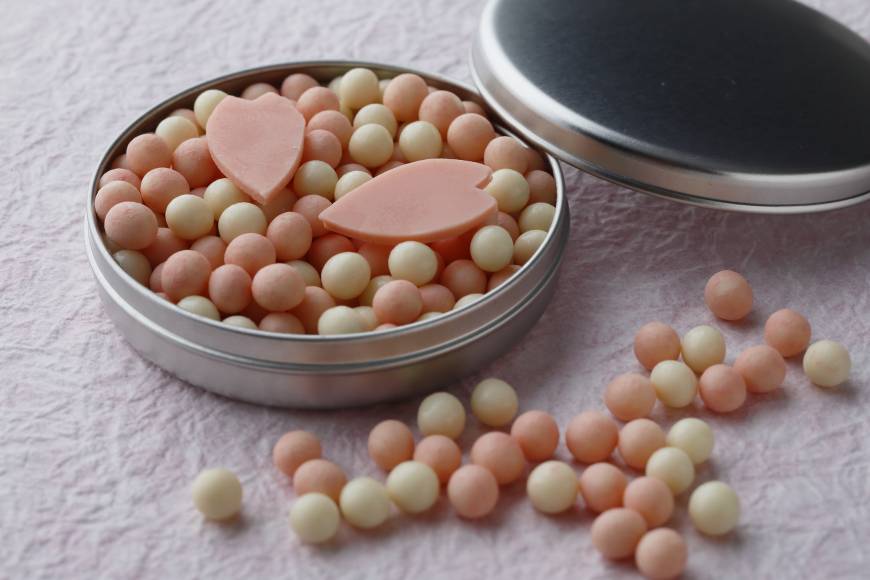 ---