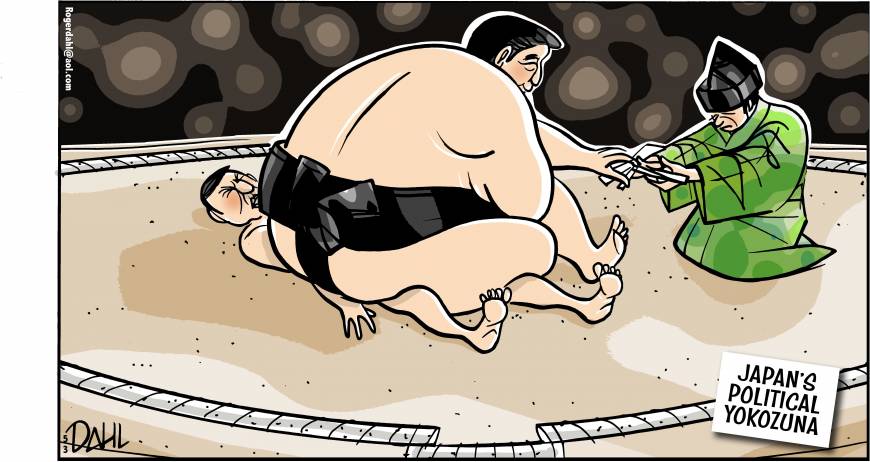 Editorials
Local efforts to attract tourists is a great way to reinvigorate local economies and shore up land prices.
The leaders of the two Koreas moved forward on a number of fronts at their summit this week — but the issue of the North's committment to nuclear disarmament remains unresolved.
Commentary
Trump isn't a root cause of American crisis. He is a symptom of pre-existing conditions.
While the move may appear routine, its significance is unmistakable.
Commentary
Japan's gradual approach to welcoming unskilled labor from abroad helps ensure the maintenance of social harmony.
Now is the time for launching open discussions in earnest on how to wisely adapt to the disruption that the fourth industrial revolution is expected to bring about.
The world should continue to heed the former secretary-general's voice of grace and reason, of morality and solidarity.
Utilizing Japan's superior technology and expertise in clean energy, we must step up to take a lead in the global fight to save the Earth.
The Russian president set a precondition Japan can't accept when he offered to negotiate a peace treaty before reaching a settlement on the Northern Territories.
Successful negotiations will require a nuanced approach that respects the sensibilities and aspirations of the Palestinian people.