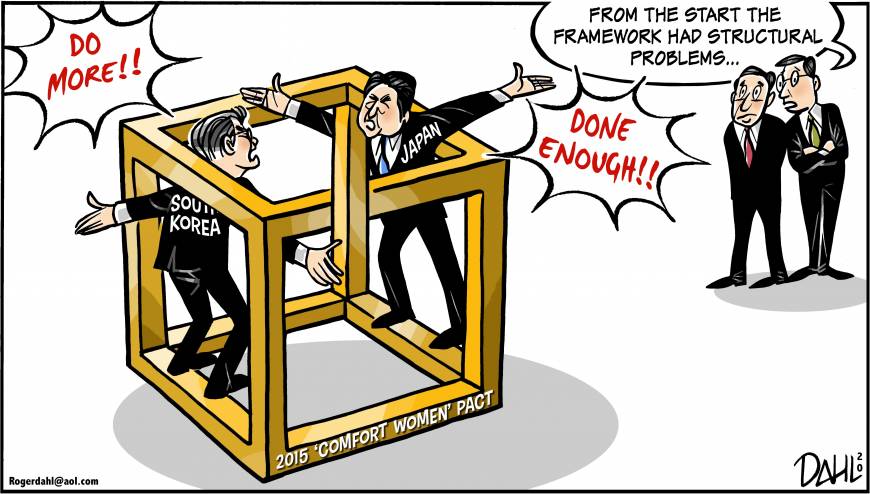 Editorials
There are two lessons from the U.S. government shutdown: Trump is a weak and unreliable negotiator, and the Democrats can no longer be counted on to act responsibly.
The sinking of the Sanchi oil tanker must be a wake-up call to officials and publics in Northeast Asia and compel them to better prepare for such accidents.
Commentary
The western Balkans are another front in Japan and China's global soft power competition.
It's conceivable that 10 percent of U.S. households are now in the club.
Commentary
After one year of Trump, the U.S. faces graver challenges than in many generations
Officials are going to respond accordingly to the improving global economy.
The U.S. president may use his Davos speech to set off one what some advisers call a dramatic "stink bomb."
Japan's middle-class mentality helps keep the dangerous populist politics roiling other countries at bay.
Japan and South Korea are wrangling again over an apology for "comfort women." That tells us something about international law.
China is rapidly gaining in the global race for knowledge.
"Offense" and "hurt" are central concepts in rising efforts on the left to curtail free speech.