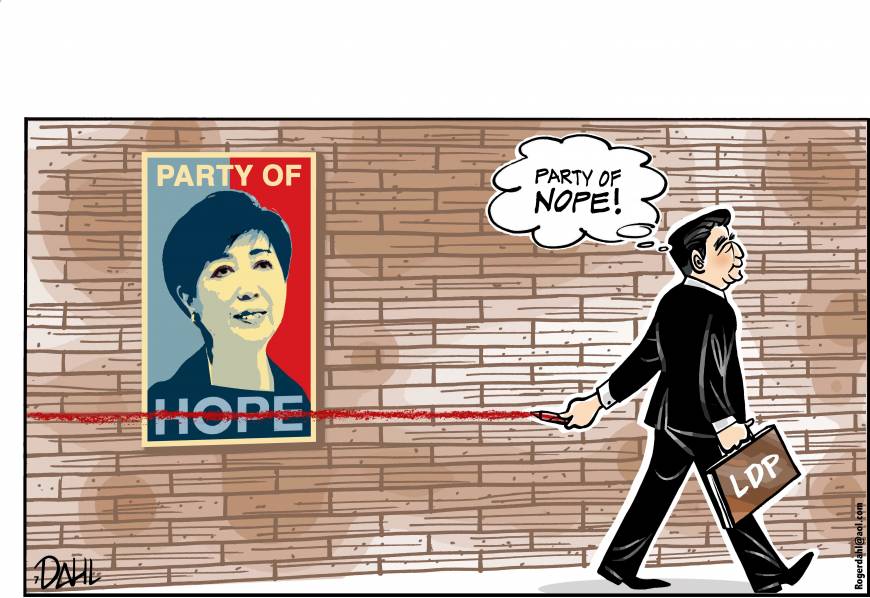 Editorials
Prime Minister Shinzo Abe should not take the election outcome as an unqualified thumbs-up for his administration by voters.
Global trust in the quality control of Japanese manufacturing has been damaged, maybe for good.
Commentary
The odds of Japan getting advantageous terms in direct talks with a U.S. president who's torn up myriad deals since January are tiny.
Japan cannot afford to slumber in pseudo-peace while leaving this issue for other nations to resolve.
Commentary
Isn't it time for Japanese corporations to wake up and smell the coffee, instead of the tea made by their female employees?
Girls in the Boy Scouts makes almost as much sense as allowing Republicans to vote in a Democratic primary.
Volkswagen's recent failure to lock in the price of cobalt for five years points to a serious problem with the optimistic projections of an electric vehicle revolution.
Japan might be a very different country today if Prime Minister Tanzan Ishibahi hadn't handed the reins of power over to Nobusuke Kishi after just 65 days in office.
The world spends far more on post-disaster aid and reconstruction than it does on mitigation even though the latter would save many lives and is far more cost-effective.
The days of U.S. economic supremacy are over.
In a water-stressed Asia, taming China's hegemonic ambition is now the biggest strategic challenge.