Nelson, New Zealand –
Mima Osawa, 27, grew up splitting her time between New Zealand and Japan. After a chance encounter with a textile shop in Nagano Prefecture that specialized in selling deadstock fabric, Osawa was inspired to start Mono Handmade, a specialty clothing line that upcycles fabric, to do her part in making the fashion industry more sustainable.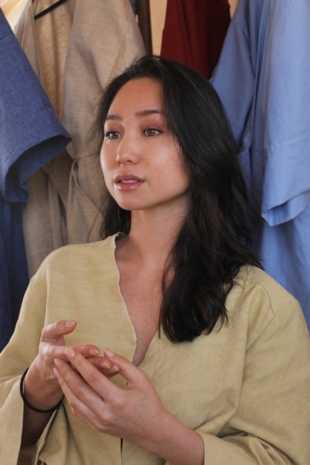 1. Where did you grow up? I was born in Japan and grew up in Aotearoa, New Zealand. Surrounded by nature (and sheep, of course), we had a lot of freedom and didn't need much to be happy.