Traditional crafts to welcome new year
Guests staying at either the Shiba Park Hotel 151 or the Shiba Park Hotel next door in Shiba Koen, Minato Ward, can enjoy New Year's workshops and events at Japanese Culture Salon Sakura on the second floor of the Shiba Park Hotel 151 throughout January.
The workshops range from tea ceremonies, furoshiki (traditional cloth wrapping) and Japanese calligraphy to preparing sushi, sake tasting and manekineko (Japanese good luck cat figurine) painting. There is a morning and late afternoon session every day, and the workshop contents rotate on a daily basis, while the schedule may change in some instances.
Some sessions are free, while others range from ¥500 to ¥2,000 (all prices include tax and service charge). The fees vary between hotels and payment must be made at the hotel reception. Sake tasting is available for guests over 20 years old.
The salon is open every day of the year and welcomes guests staying at the two hotels from all over the world.
Shiba Park Hotel 151 is two minutes from Onarimon Station (Mita Line), four minutes from Daimon Station (Asakusa and Oedo lines) or eight minutes from the North Exit of JR Hamamatsucho Station. For more information, call 03-3433-4141 or access www.hotel151.com .
Luxury retreat for examination prep
With the entrance exam season just around the corner, from Jan. 10 to Feb. 28, the Prince Park Tower Tokyo is offering an accommodation package for students, especially high school seniors, and their families that can provide a calm environment for some last-minute cramming or a luxury haven from the stress of this time of year.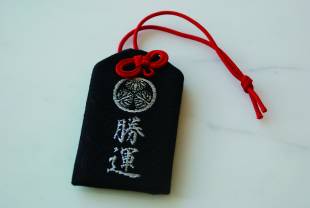 Smart Studying" plan includes a room on the hotel's Premium Club Floor with breathtaking views of the surrounding park and the city's landmark Tokyo Tower. The rooms are ideal for relaxing, as well as studying, as each has a writing desk and Wi-Fi access.
Guests staying on this floor can use the Premium Club Lounge, and enjoy the food and drinks served there, as well as breakfast service and in-room dinner service. The plan also includes two hours' free use of the conference room, as well as spa and fitness facilities.
Additionally, every student will receive an omamori lucky charm from nearby Zojoji Temple, to protect them from misfortune and bring good luck during exams.
The price for one night's single accommodation in a Premium King Room is from ¥46,789 and from ¥23,467 per person for double occupancy (tax and service charge included).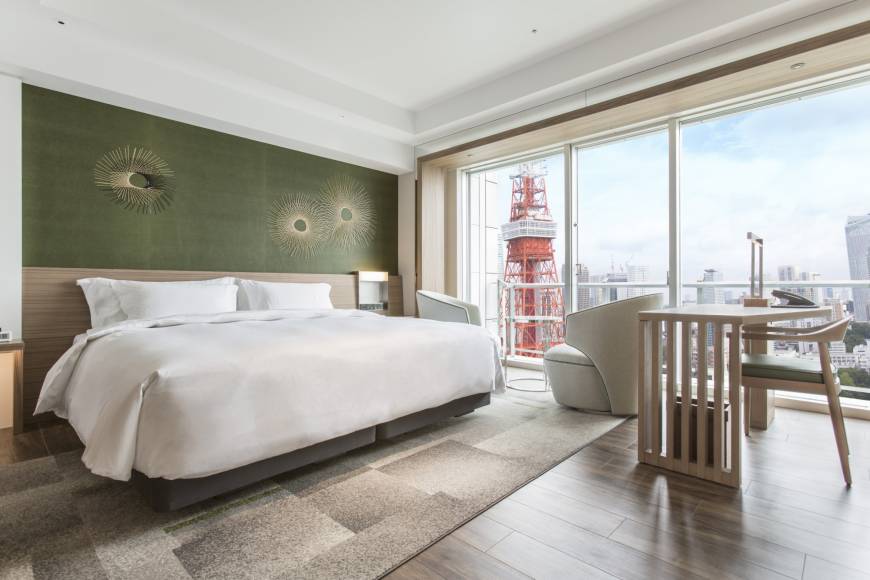 The Prince Park Tower Tokyo is two minutes from Akabanebashi Station (Oedo Line) and three minutes from Shibakoen Station (Mita Line). For more information and reservations, call 03-5400-1111 or visit www.princehotels.com/parktower .
Inspired cocktails offer a twist
Through Feb. 28, Martini's bar at the Grand Hyatt Fukuoka is serving an eclectic range of beverages, including a collection of cocktails inspired by great men.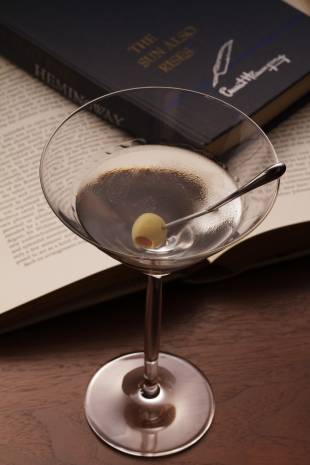 Among them are the Rail Splitter (¥1,100), which gets its name from a job Abraham Lincoln had before he moved into law, politics and ultimately the White House. Also available are two of Ernest Hemingway's favorite tipples; a martini (¥1,400) and frozen daiquiri (¥2,000), 12 glasses of which he is said to have drunk in one night.
There's also the Bacardi cocktail (¥1,300), made famous by Britain's Edward VIII, who at a London dinner party ordered the barman to make him a cocktail fit for a king. Last but not least is the sunrise (¥1,300) — a cocktail given to Saionji Kinmochi in Paris by poet Gabriele D'Annunzio after the Paris Peace Conference in 1919.
Martini's is also serving winter cocktails designed just for the season. There are two cocktails based on Fukuoka's famous amao strawberries. One combines the sweet taste of amao with the sharpness of grapefruit, while the other uses coconut liqueur, milk and cream to produce a soft, melt-in-your-mouth texture.
Each drink is ¥2,000, including service charge, excluding tax.
The Grand Hyatt Fukuoka is 10 minutes from Hakata Exit of JR Hakata Station. For more information and reservations, call 092-282-2803 or visit fukuoka.grand.hyatt.com/en/hotel/home.html .