Seasonal treats to welcome spring
The Imperial Hotel is offering food just in time to celebrate children's entrance to schools and enjoy on cherry blossom viewing picnics. These goodies are available in the hotel shop Gargantua.
Gargantua offers a special treat for children entering elementary school this spring with a cake in a shape of a randoseru school backpack for ¥864. The cakes come in two colors — pink and black. The pink one is strawberry mousse coated with sweet and sour strawberry jelly, while the black one is banana mousse covered by rich caramel mousse and chocolate icing. These are for sale until April 17.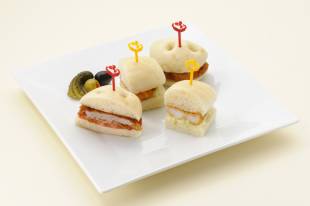 Focaccia sandwiches (¥1,782) with fried shrimp or a pork fillet cutlet are must-haves for cherry blossom viewing. The shrimp sandwich contains crispy shrimp, cabbage, Worcestershire sauce and the hotel's own tartar sauce. The other has a succulent tonkatsu pork fillet cutlet — from Berkshire pigs raised in Kagoshima Prefecture — tomato and tonkatsu sauce. The focaccia is handmade in the hotel bakery and the sandwiches are available until May 8.
All prices include tax. The shop is open from 8 a.m. to 8 p.m.
The Imperial Hotel Tokyo is three minutes from Hibiya and Uchisaiwaicho stations, or five minutes from Ginza and Yurakucho stations. For more information, visit www.imperialhotel.co.jp .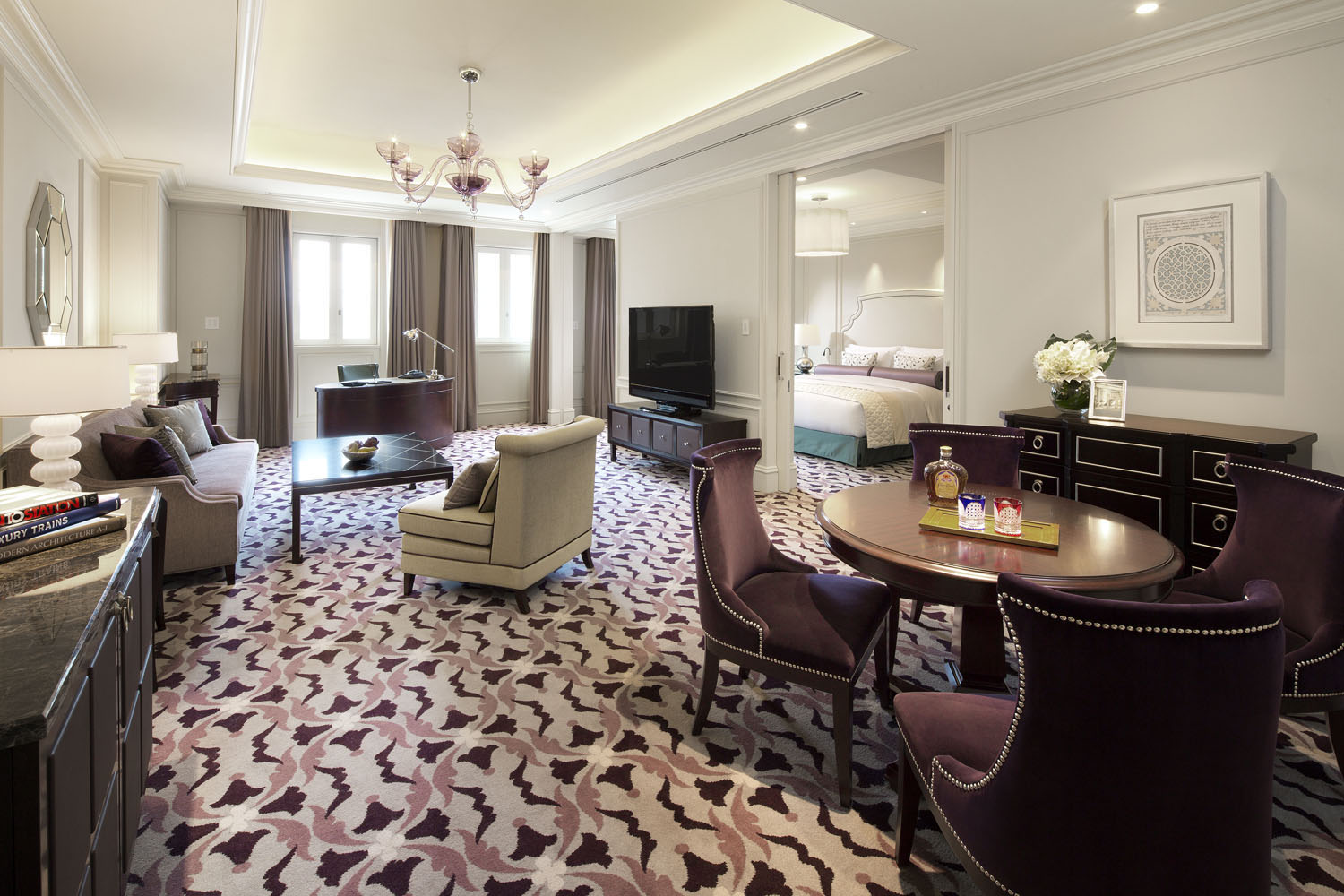 Celebrating a prestigious accolade
The Tokyo Station Hotel, which recently received four stars in the 2016 Forbes Travel Guide hotel ranking, is offering a limited accommodation plan through April 26 to commemorate the achievement.
"We are deeply honored to receive this prestigious award of excellence from Forbes Travel Guide," said General Manager Hitoshi Fujisaki. The hotel will be showcased at www.forbestravelguide.com along with other starred hotels from around the world.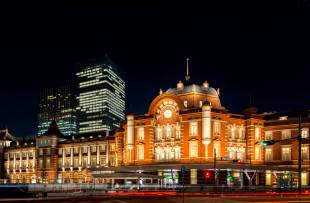 In celebration, the hotel is pleased to offer a limited "Forbes Travel Guide 4 Star Award 2016 Celebration Package," a consecutive two-night stay (first night is free of charge), including complimentary breakfasts for two.
Under the promotion, there are three types of rooms to choose from: the maisonette for ¥119,200; maisonette suite for ¥214,240; and the ambassador suite for ¥356,800 (all prices include tax and service charge).
The Tokyo Station Hotel is located inside Tokyo Station. The Marunouchi Line south exit is the nearest to the entrance. For more information, call 03-5220-1112 or visit www.thetokyostationhotel.jp .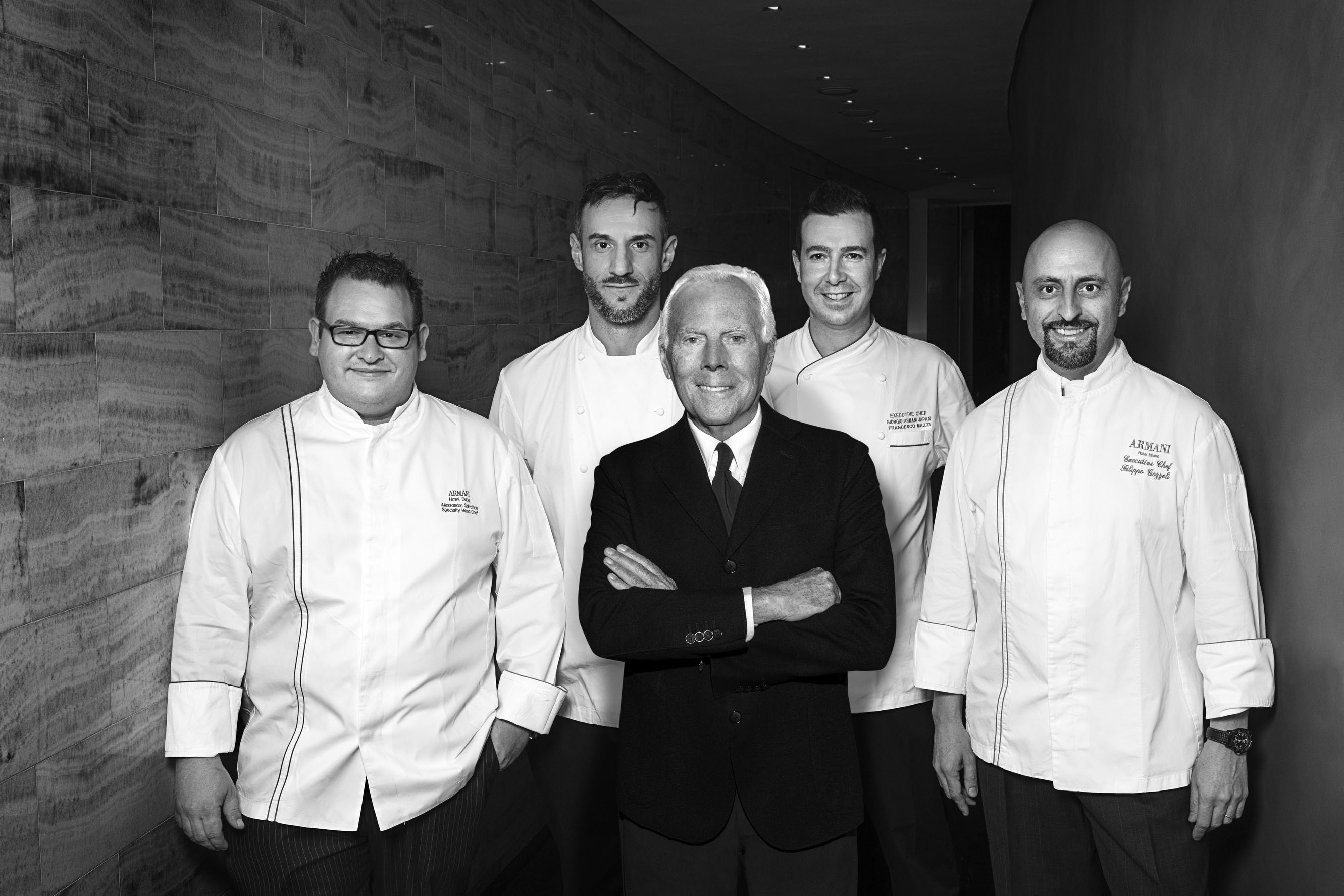 A global twist on cherry blossoms
The second installment of "A World Journey: Four Chefs from Four Corners" gourmet series held by Giorgio Armani will be held on April 1 and 2 at Armani/Ristorante Ginza. Armani aims to share his view of the world through not only fashion and leisure, but also through great cuisine.
For this event, which kicks off at 6 p.m., four Armani chefs from around the world (Milan, Tokyo, Dubai and N.Y.) will come together to create unique and flavorful dishes under a cherry blossom theme. Priced at ¥25,000 per person, the event also includes drinks, tax, and service charge.
The culinary event will continue with similar events in autumn in Dubai and next spring in New York.
This collaboration will surely provides guests an unforgettable evening, offering a perfect opportunity to touch the spirit of Armani with great cuisine.
The Armani/Ristorante Ginza is directly connected to the Tokyo Metro Ginza B3 exit. For more information and reservations, please call 03-6274-7005, or visit www.armani-ristorante.jp .