The Westin Tokyo hotel is offering a sophisticated lineup of elegant promotions for couples seeking to have a romantic and memorable Valentine's Day celebration.
French restaurant Victor's — decorated in classic European style — will be serving a limited Valentine's Day-themed full-course dinner to remember. Guests will get to enjoy the gracious scent of cacao in all the elegant dishes. The meal is available on Feb. 13 and 14 for ¥12,650 per person.
At The Compass Rose, a chic and comfortable bar on the 22nd floor overlooking the Tokyo skyline, guests can soak up the atmosphere while indulging in innovative valentine-inspired cocktails, including a frozen cocktail of white chocolate liqueur and strawberries. Valentine's drinks are available for ¥1,550 between Feb. 8 and 14.
Those who want to relish a relaxing time spent together can sink in to a plump and comfy chair and sip a mug of rich hot chocolate made from dark Belgian chocolate at The Lounge from Feb. 1 through 29 for ¥1,300.
All prices exclude tax and service charge.
The Westin Tokyo is in Yebisu Garden Place, about seven minutes from Ebisu Station (Yamanote, Saikyo, Shonan-Shinjuku, Hibiya lines). For more information, call 03-5423-7000, or visit www.westin-tokyo.co.jp.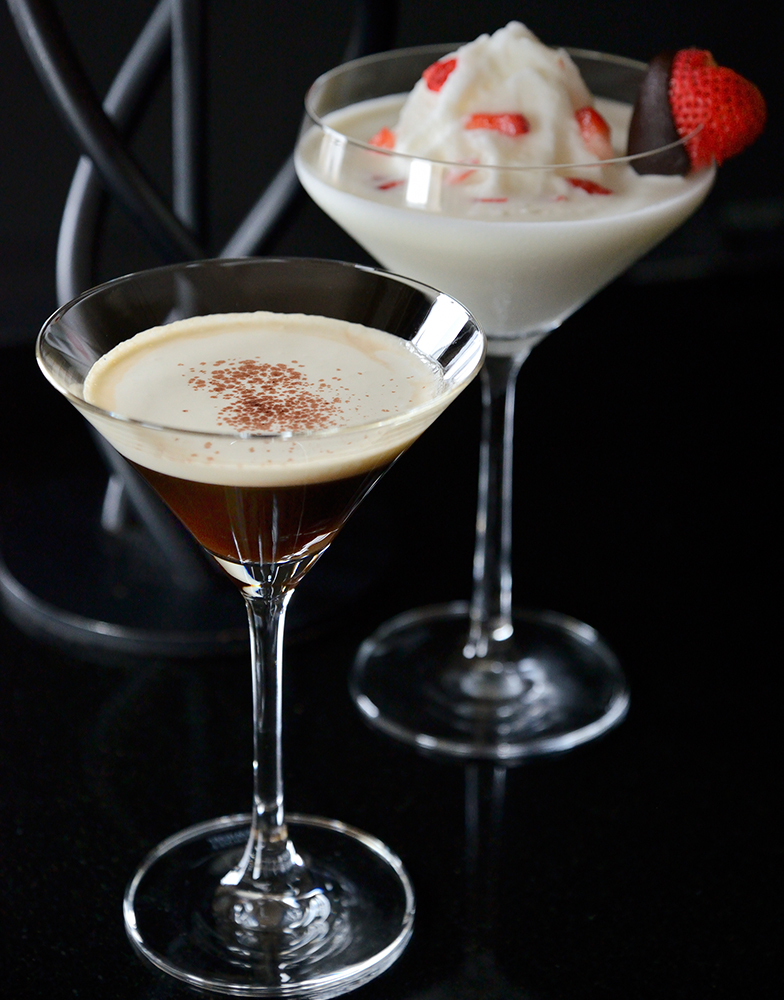 Elegant evening out for couples
Valentine's Day is big business in Japan and the Conrad Tokyo hotel is making sure they keep every guest entertained with a selection of promotional campaigns ranging from a glamorous dinner to a romantic spa experience.
French restaurant Collage will be serving an artistic and exquisite course dinner, which comes with a boxed flower arrangement of 12 crimson roses for its annual "Flower Valentine Dinner" event. The meal is available on Feb. 13 and 14 for ¥39,000 for two (tax and service charge included).
A more wallet-friendly choice would be a box of unique wine, yuzu citrus and matcha green tea chocolate bonbon assortments or gluten-free, rice powder chocolate cupcakes, on sale for ¥3,500 and ¥2,800 respectively. Orders are accepted through Feb. 11.
Spa Mizuki will offer couples a relaxing and therapeutic treatment in its candle-lit VIP room for ¥40,000 for two (tax and service charge excluded) through Feb. 29, while the lounge and bar TwentyEight's afternoon tea will be the ultimate heaven for chocoholics, serving rich and spectacular chocolate cakes, mousse, tarts, dips and, believe it or not, chocolate sauteed chicken and mushrooms wrapped in pastry. It is available through Feb. 29, for ¥3,950 per person (tax and service charge excluded).
The Conrad Tokyo hotel is in the Tokyo Shiodome Building, one minute from Shiodome Station (Yurikamome and Oedo lines) or seven minutes from Shimbashi Station (various lines). For more information or reservations, call 03-6388-8745.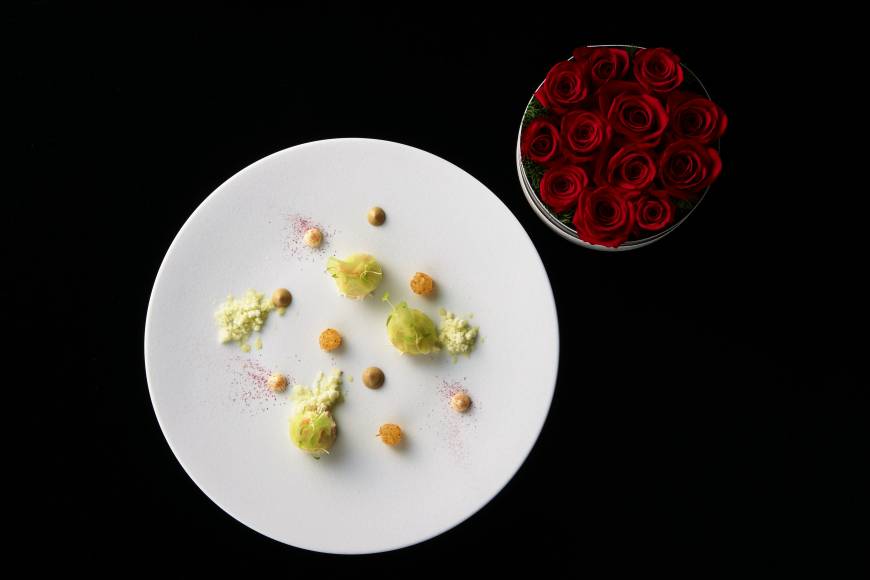 Toasting love with Champagne
Dazzle friends, thank the family and woo that special someone on Valentine's Day with a chocolate gift from a collection of cute and flavorful innovations on sale at the Grand Hyatt Fukuoka.
The Jewel Dom Perignon is the ultimate flamboyant choice; each globe-shaped creation is coated in a thin layer of sweet chocolate and filled with silky and soft French Valrhona milk chocolate laced with Dom Perignon Champagne. The spheres are encased in individual boxes and are sold for a whopping ¥1,000 each (tax excluded). Its counterpart, Ruby Dom Perignon, has an extra filling of raspberry puree and rose petal jam, and is ruby red in color. One each of both versions, in a shared box, is ¥1,900 (tax excluded), and is available from Feb. 1 through 14.
The Bonbon Chocolat is a feast for the eyes and mouth; an assortment of six bright and colorful chocolates of different shapes and tastes: matcha green tea, passion fruit and mango, lychee, raspberry, yuzu citrus and hazelnut paste. The chocolates are available from Feb. 1 through 14, for ¥2,000 (tax excluded).
The Chocolat de Krug, available until Feb. 29, is a stylish compilation with a punch; six pieces of three differently flavored chocolates made with a lavish amount of the bubbly dubbed "the king of Champagnes." The chocolates can be taken home in a box (¥2,200, tax excluded) or savored at bar Martini's along with Champagne.
The Grand Hyatt Fukuoka is connected to the Canal City Hakata complex, 10 minutes from JR Hakata Station. For more information and reservations, call 092-282-1234 or visit fukuoka.grand.hyatt.jp.