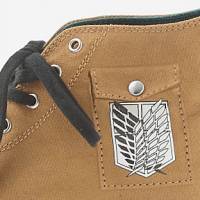 Popular manga-turned-anime (and game) "Attack on Titan" is now assailing fashion.
After the daring U.S. raid that killed Osama bin Laden in his hideout next to Pakistan's premier military academy, Islamabad has openly played its China card to caution Washington against pushing it too hard. And China has been more than eager to show itself ...
Portugal is far along the primrose path to economic bankruptcy, following in the steps of Greece and Ireland. While the Portuguese debt crisis is not nearly as acute as that of Greece and Ireland, it nonetheless serves as a warning to other European Union ...