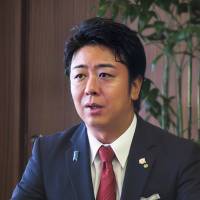 SOICHIRO TAKASHIMA
Mayor Of Fukuoka
Fukuoka, a city of 1.57 million people with some 2,000 years of history, is a vibrant place with many young people. In contrast to the declines in population seen in many cities nationwide, Fukuoka is growing at a rate surpassing even that of Tokyo. It is also known as one of Japan's best cities for food, and visitors can enjoy not only the pork bone broth ramen for which the city is famous but also fresh seafood and stewpot dishes. The city has numerous ancient Shinto shrines and Buddhist temples and is also rich in history, tradition, and culture, with events such as the Hakata Gion Yamakasa Festival, which has been registered on the UNESCO Intangible Cultural Heritage list, and Hakata-ori textiles, which this year mark their 777th year as a craft.
At the same time, Fukuoka is Japan's foremost city for startups and has been designated a National Strategic Special Zone for Global Startups and Job Creation. Government policies including corporate tax cuts for startups and a relaxation of visa requirements for startup entrepreneurs have brought outstanding human resources from both around Japan and overseas to Fukuoka, vaulting its start-up ratio into the top tier nationwide.
Capitalizing on these unique and strong points, Fukuoka is working to develop a sustainable society that incorporates advanced technologies, including artificial intelligence and the "internet of things" in every corner of human life. It also aspires to be a city with a good balance between economic growth and safe, comfortable lifestyles in which people enjoy peace of mind.
The G20 ministerial meeting will be an international gathering bringing together important guests from around the world, at a scale surpassing anything Fukuoka has hosted in the past. The city hopes its competence in successfully handling even an event of this scale will heighten Fukuoka's presence on the international stage.
The city hopes that the visitors attending the meeting will enjoy touring both Fukuoka and Kyushu as a whole. The island of Kyushu offers visitors an abundance of unique and attractive points, ranging from cuisine, history and culture to natural beauty and hot springs. The city will actively conduct public relations activities so that both Fukuoka and Kyushu leave a lasting impression on their G20 visitors.