The Prince Gallery Tokyo Kioicho, a Luxury Collection hotel in Tokyo, is offering the "Karin Temarisushi" sushi lunch plan — inspired by flower gardens — until May 31.
The plan consists of nine kinds of sushi elegantly placed on a two-tiered tea stand, three appetizers and two seasonal Japanese unbaked sweets.
A blooming flower (hana) serves as the inspiration for hanasushi and heart-shaped sushi offers three layers of different fillings.
A dragon roll made of rice, cream cheese, cooked conger eel and sliced avocado provides a feast for both the eyes and the palate. The appetizers consist of such treats as deep-fried Camembert, a monthly mousse and tender cooked octopus.
The sushi lunch plan can be enjoyed between 11:30 a.m. and 2:30 p.m. at the main restaurant Souten and Sky Gallery Lounge Levita, both on the 35th floor of the hotel, where guests can enjoy magnificent views of the city.
The price is ¥4,000 per person (tax included, service charge excluded) and a reservation must be made at least one day in advance. The plan is available for groups of two or more and is limited to five groups per day.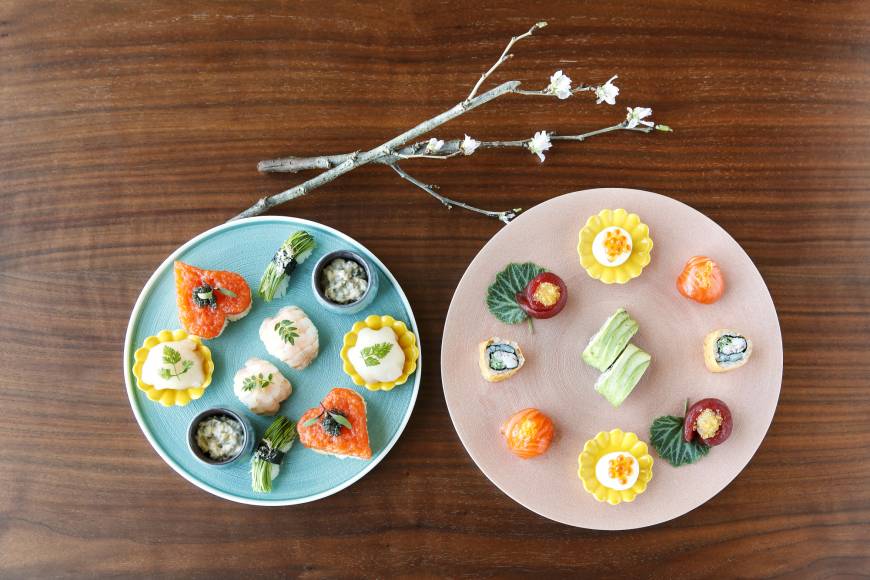 The Prince Gallery Tokyo Kioicho is directly connected to Nagatacho Station, or one minute from Akasaka Mitsuke Station. For more information or reservation, call 03-3234-1111 or access www.princehotels.co.jp/kioicho/ .
Fresh fruit to celebrate spring
The Grand Hyatt Tokyo has unveiled a lineup of cherry blossom and Japanese alcohol-inspired cocktails.
The "Sakura Fashioned" (¥1,700) and "Sakura-tini" (¥1,800) are two sakura (cherry blossom) cocktails featured in the promotion. They are available through the month of March at the Oak Door Bar from 6 p.m. to 12:30 a.m.
The hotel also offers a selection of sweets, influenced by the hanami cherry blossom viewing season, at its Fiorentina Pastry Boutique. A strawberry tart with pistachio ganache and pistachio cream (¥650), flaky strawberry mille-feuille (¥650) and strawberry verrine (¥750) are available until end of April.
The boutique also boasts a more exclusive lineup that is available from March 15. It includes sakura meringue (¥500), sakura amandine (¥500), salami de cioccolato sakura (¥1,800), sakura guimauve (¥650), sakura panna cotta (¥750) and sakura financier (¥950).
A team of professionals carefully and expertly prepares the delicacies and customers can enjoy the treats in the comfort of the store or as take-out items. The Fiorentina pasty shop is open every day from 9 a.m. to 10 p.m.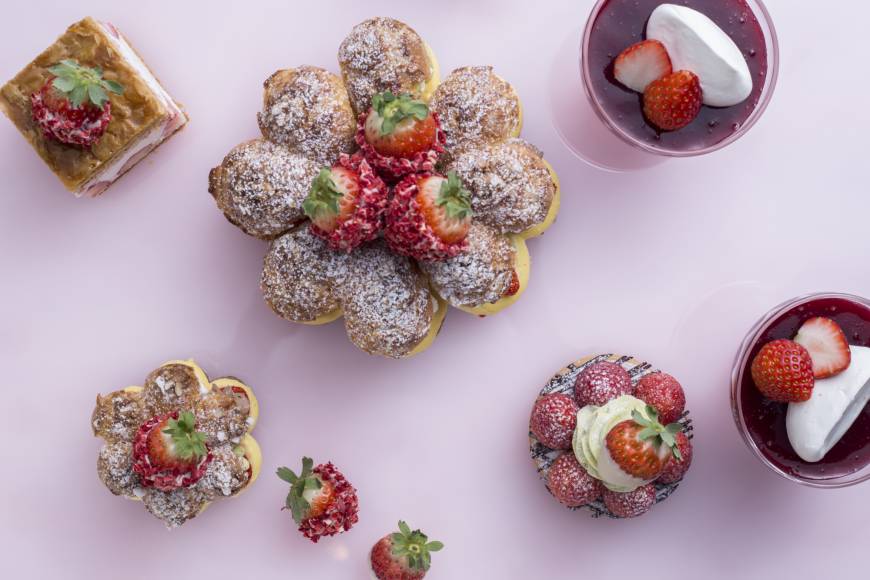 The Grand Hyatt Tokyo is three minutes from Roppongi Station. For more information, call 03-4333-1234 or visit tokyo.grand.hyatt.com .
Rest easy on World Sleep Day
On March 17, the Westin Tokyo, in collaboration with Delta Airlines, is presenting a "Western Sleep-Well Escape" accommodation plan to allow guests to experience high-quality sleep, in celebration of World Sleep Day.
The plan is available for one night only at prices ranging from ¥51,320 to ¥97,524 (includes tax, service charge and breakfast), depending on the room type.
During their stay at the Westin Tokyo, guests are invited to participate in an evening event, which includes a superfood buffet dinner, a panel discussion and a lesson on healing that includes "Alohaflow" yoga. During the event, guests can also enter a draw for a Hawaiian getaway on Delta Airlines that includes a stay at the Moana Surf Rider Westin Resort & Spa. Additionally, every guest is presented with a set of Westin Heavenly Beds' pillows and pillowcases.
The event will be held in the Westin Tokyo's Galaxy Ballroom where guests can try out the Heavenly Beds that are used in the Delta One class of the airline's fleet, and book a Hawaii trip of their own.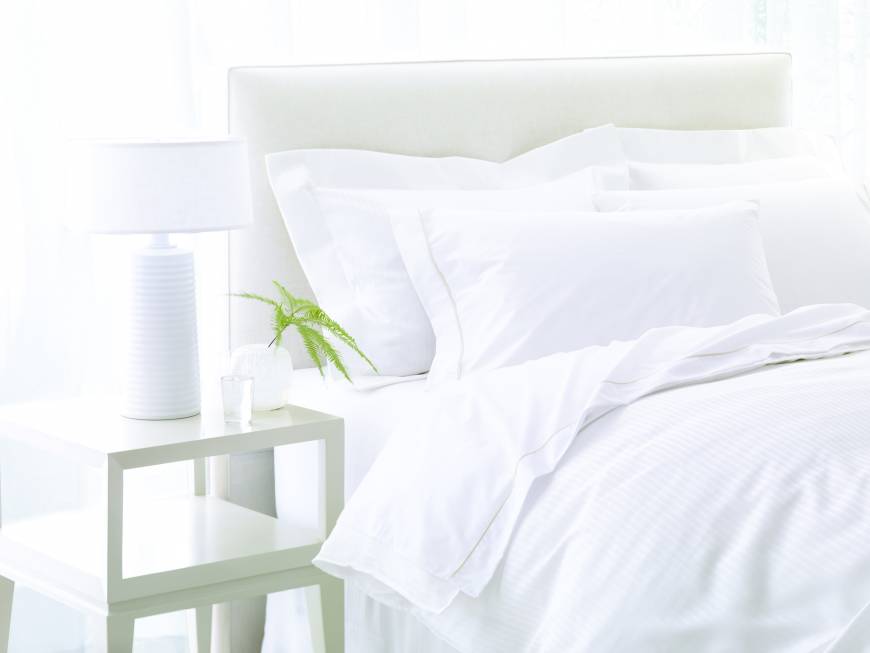 The Westin Tokyo is in Yebisu Garden Place, seven minutes from Ebisu Station. For more information, or reservations, call 03-5423-7000 or visit www.westin-tokyo.co.jp/sleep_well .