Rising wages have improved living standards and expectations for millions of Chinese workers.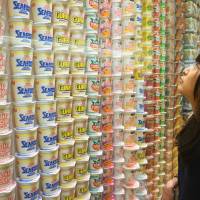 Hungry? Just grab a cup of instant noodles and pour hot water into it. After waiting three minutes, the ramen is ready to eat. This September marks the 45th anniversary of Cup Noodles, the "magic" instant food that has had a dramatic impact on food ... Ajinomoto Co. and Toyo Suisan Kaisha Ltd. have agreed to set up joint instant noodle ventures in India and Nigeria to meet growing demand and challenge their foreign rivals, the two companies said Wednesday. Ajinomoto, the nation's leading food additive and seasoning maker, and Toyo ...