After more than three years, Tokyo International Airport at Haneda will reopen its Terminal 2 facility on July 19 for international flights, connecting the airport with Taipei, London, Shanghai and Hong Kong.
Ahead of the reopening, All Nippon Airways took press members for a tour of its check-in counters and lounges in the Terminal 2 facility. The carrier will operate five passenger flights on four routes, from Terminal 2, moving them from Terminal 3.
Terminal 2 had been reserved for domestic flights until the facility opened in late March 2020 to accommodate the airport's increased international flight slots. However, the terminal was closed down just two weeks after opening due to a worldwide plunge in travel demand brought on by the spread of COVID-19.
All international flights arriving at or departing from Haneda, including those of ANA, are currently operating from Terminal 3.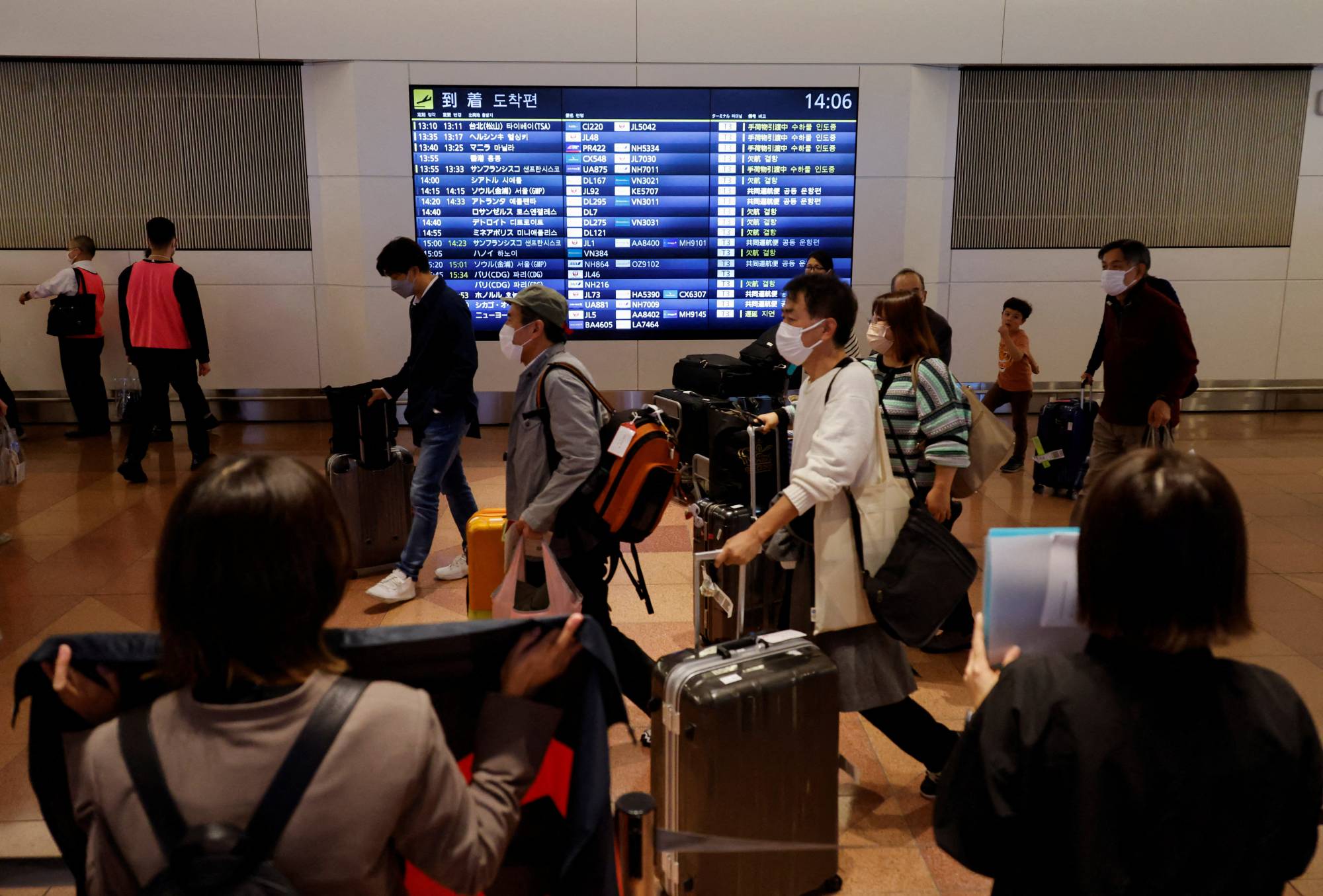 "We hope to provide our passengers with an enjoyable air travel experience at the new facility," an ANA official says.
The number of visitors to Japan is recovering especially after the government removed coronavirus-related border control measures, but there's plenty of work left to get back to baseline. International flights operated by ANA in May this year totaled just 60% that of 2019.
ANA hopes to capture the rising flight demand from visitors to the Asian nation by resuming international operations from Terminal 2. On the other hand, recovery in demand from people traveling overseas from Japan has been slow, weighed down by a weaker yen.
ANA plans to gradually increase the number of flights from Haneda, but it may take time until the company sees a full recovery in international flights.