"All things Sakura," celebrating Japan's blossom-filled spring, will take place at The Peninsula Tokyo from March 25 to April 2. Visitors will find themselves in a hanami (cherry-blossom viewing) wonderland immediately upon arrival, as the hotel lobby is decorated with hundreds of cherry trees.
The Peninsula Classic Sakura Afternoon Tea, one of the hotel's most popular offerings, is available for ¥5,000 in The Lobby restaurant. On weekdays, The Peninsula Boutique & Cafe offers a wide range of hanami-inspired cuisine such as a sakura (cherry tree) dessert plate (¥2,000), sakura sweet buns and Danish selection (¥210 to ¥600 per item), and the Hanami Picnic Set (¥6,000 for two) complete with cold cuts, salmon-broccoli quiche, salad, clubhouse sandwiches, roast pork and apple compote wraps, fresh fruit, brownies and a half-bottle of sparkling rose wine.
In the evening, Peter: The Bar offers three original cocktails inspired by this iconic season: Anniversary Bouquet, Sakura Margarita and Spring Grace (¥2,200 per cocktail).
Guests who prefer a more relaxing evening can enjoy the wonders of the Sakura Ceremony (¥36,500) with a 210-minute treatment at the award-winning Peninsula Spa.
The Peninsula Tokyo is connected to Hibiya Station, or three minutes from Tokyo Metro Ginza or Yurakucho stations. For more information, call 03-6270-2888 or visit www.peninsula.com/Tokyo .
Yokohama cherry blossom cruises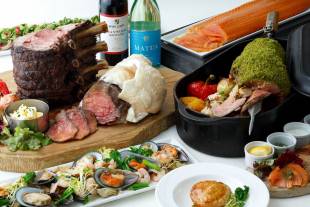 Located right on the waterfront in the port of Yokohama, the InterContinental Yokohama Grand is offering cherry-blossom viewing cruises on its exclusive ship Le Grand Bleu from March 23 to April 9.
Starting from the port, the ship sails up and down the Ooka River under the canopy of 500 cherry trees twice to five times a day (depending on the day).
The 50-minute cruise with tea or a can of beer and a sweet treat is ¥4,000 per person (above 4 years old, tax and service charge included). Tickets can be purchased at the hotel's concierge, and the souvenir and gourmet shop i Marina.
In addition to the Ooka River Sakura Cruise, the hotel is offering a free canal cruise to the first 48 people who make online reservations at the hotel's buffet restaurant Ocean Terrace or the Italian restaurant La Vela (24 people per restaurant).
The free cruise is available daily for one month from March 25 to commemorate the first anniversary of Le Grand Bleu and the renovation of the Ocean Terrace this March. Before or after the meal, the cruise will sail around the major sightseeing spots in Yokohama such as Osanbashi Pier and the giant Ferris wheel.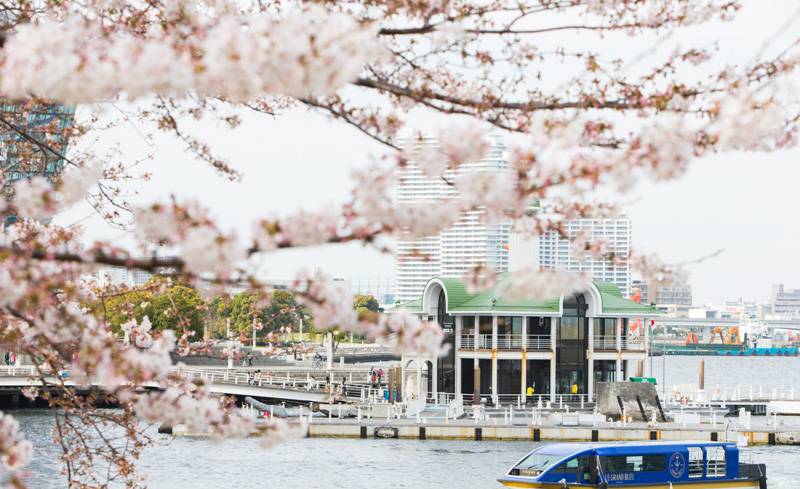 The InterContinental Yokohama Grand is two minutes from Minatomirai Station or 10 minutes from Sakuragicho Station. For more information or reservations, call 045-223-2267 or vist www.interconti.co.jp .
Indulge in berry best dessert buffet
Through April 28, the Narita View Hotel is serving an all-you-can eat berry dessert menu. In addition to strawberries, a variety of other berries will be available at the Patio cafe and restaurant located on the hotel's first floor.
During lunchtime from 11:30 a.m. until 4 p.m. (last entry 1:30 p.m.), guests can also enjoy a buffet filled with the flavors of spring, including daily pasta dishes cooked in front of them. There's also a foie gras-filled hamburg steak in March and April, and a limited flambe dessert on weekends and holidays.
The lunch buffet is ¥2,200 on weekdays for adults, ¥1,600 for people above 60 years old, ¥980 for elementary school children, and ¥500 for children between the ages of 4 and 6 (prices change on weekends and holidays).
For the dinner buffet, available from 5:30 p.m. to 10 p.m. (last entry 9 p.m.), the main dish can be chosen from three selections: beef sirloin steak, grilled salmon and a whole jumbo shrimp or Spanish chestnut pork and chicken saute. The dinner buffet is ¥2,700 for adults, ¥2,200 for those above 60, ¥1,500 for elementary school students, and ¥800 for children between the ages of 4 and 6. All prices include a service charge but not tax.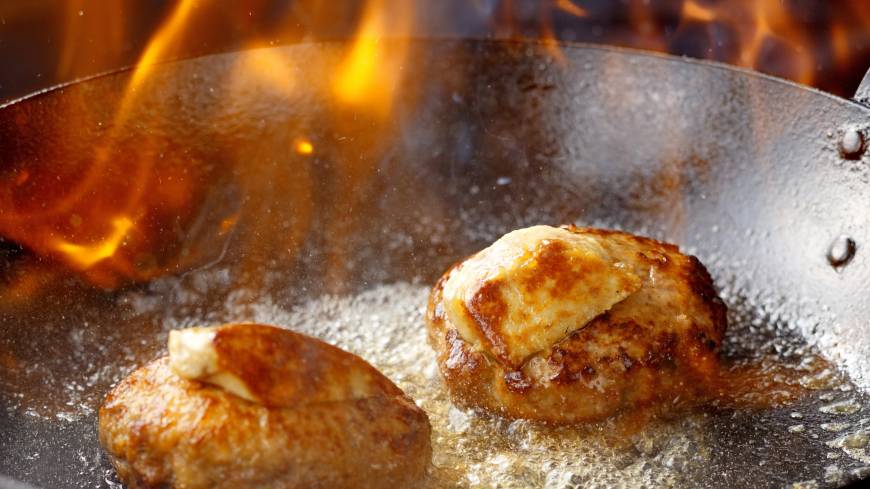 The Narita View Hotel is 30 minutes from Keisei Narita Station on the Keisei Line. A free shuttle bus is available. For more information and reservations, call 0476-32-1111 or visit www.viewhotels.co.jp/narita/ .