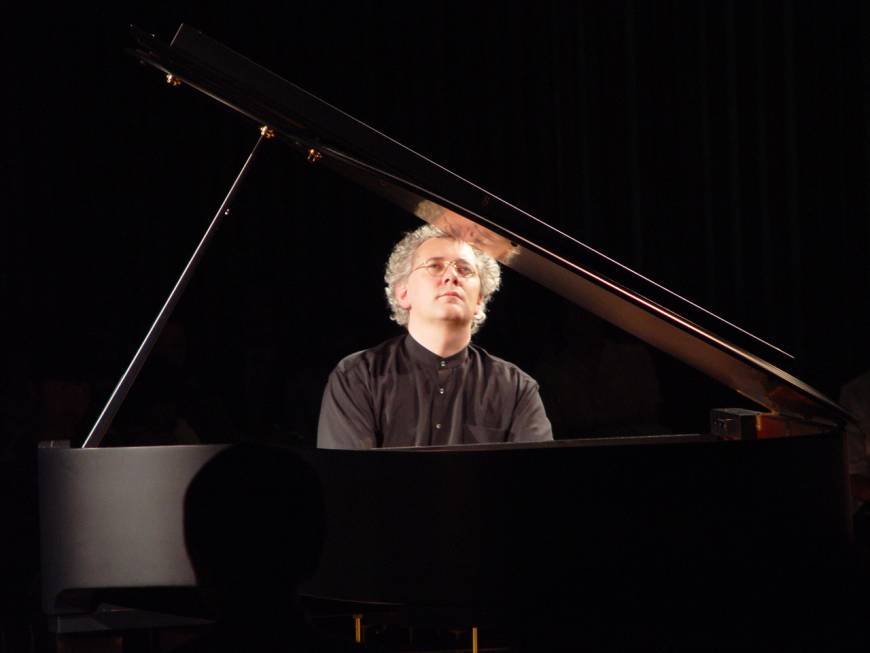 Louis Leerink piano recital @ Lutheran Ichigaya Hall
Louis Leerink, a Dutch pianist living in Tokyo, will give a recital at the Lutheran Ichigaya Hall (1-1, Ichigaya Sadohara-cho, Shinjuku-ku, Tokyo/東京都新宿区市ヶ谷砂土原町1-1) from 7 p.m. on Aug. 5. Taking a cue from the fact that this year marks the 500th anniversary of the start of the Reformation touched off by Martin Luther's "95 Theses" written in 1517, Leerink will include in the program "Preludes No. 8-16" from J.S. Bach's "Well-Tempered Clavier Book I." Bach served as an organist at Lutheran churches. His "St. Matthew Passion" was first performed in 1727 or 1729 at St. Thomas Church in Leipzig, where he was serving as cantor of the church's Thomas school.
Lerrink will also play "Prelude, Chorale and Fugue" composed by C. Fanck, who was also organist at the Basilica of Saint Clotilde in Paris. Other pieces to be performed at the recital will be C. Debussy's "Children's Corner" and F. Schubert's "Three Piano Pieces (D.946)". Leerink studied at the Sweelinck Conservatorium, currently the Conservatorium van Amsterdam. He performed for "Piano Collections: Final Fantasy IX" — a CD of a collection of piano arrangements of pieces from the music of the video game "Final Fantasy IX," composed by Nobuo Uematsu and arranged by Shiro Hamaguchi.