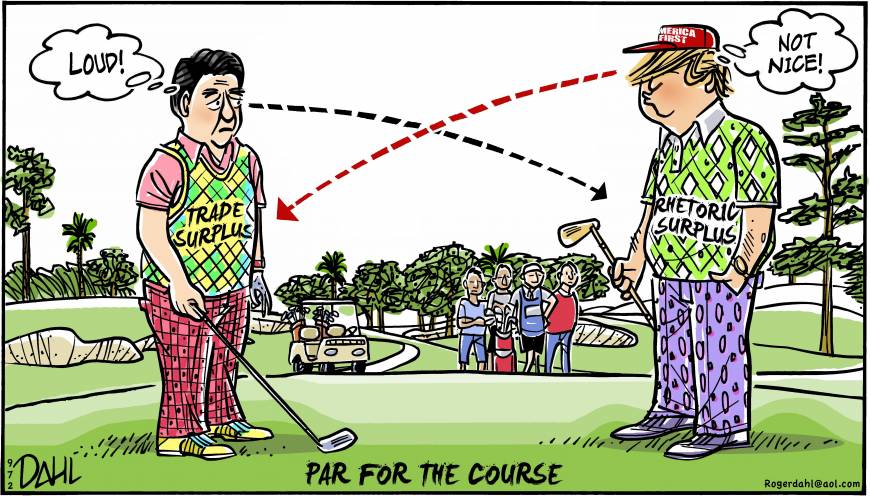 Editorials
The public should have a say in the discussion on Imperial abdication.
There is fear that the French presidential ballot will produce the same upheavals as did the presidential campaign in the United States.
Commentary
Unless the North Korea problem is separated from the strategic competition between the U.S. and China, diplomatic efforts will continue to fail.
The U.S. president and U.N. secretary-general are polar opposites, but if the world is to weather the gathering storm, the two will have to work together.
Commentary
American officials have been frustrated with China's support for the North, but so far have failed to give Beijing a good reason to risk instability and chaos on its doorstep.
The refusal of the Democrats to pogo-dance on Trump's grave is one of the biggest missed opportunities in recent political history.
If Trump tries to realign the global structure of manufacturing industries that have become heavily concentrated in Asia, Japanese firms will be hit hard.
In both Japan and the U.S., the governments are retreating from the rule of law and guarantee of people's freedom under the cause of national security.
Japanese officials and their private-sector colleagues will need to be creative and ambitious in developing economic cooperation concepts with the U.S. that match the scale and importance of the "Ron-Yasu" years.
Today, as during the Cold War, mutual deterrence can save the world.
In a war with endlessly shifting priorities, conflicting aims, few credible commitments and plenty of foreign meddling, any ceasefire today is just as likely to be broken by violence tomorrow.