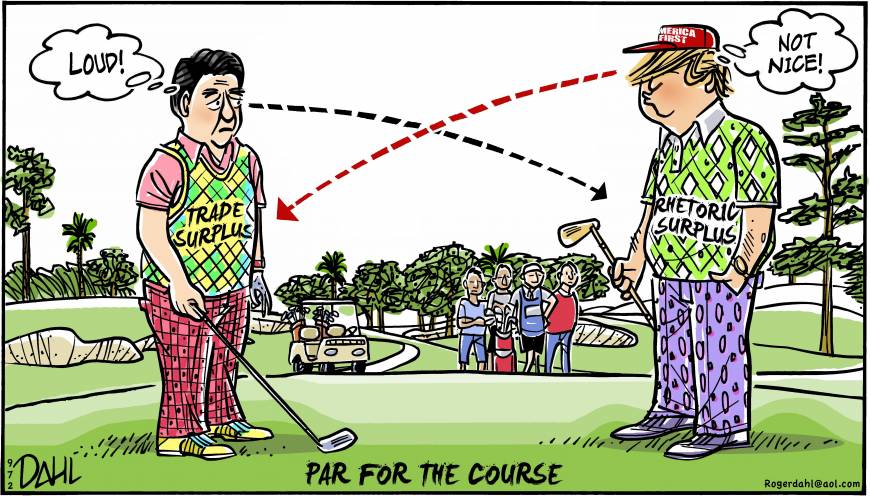 Editorials
The assassination last week of Kim Jong Nam, the older half brother of North Korean leader Kim Jong Un, puts a human face on the wrongdoings of the Pyongyang government.
The government needs to do more to spur consumer spending.
Commentary
An effective response to North Korea demands a clear understanding of the forces driving Pyongyang's behavior.
The maturing of the market economy has eliminated the ability to control the economy by way of fiscal and monetary policies.
Commentary
It's wrong for the U.S. to dictate Japan's monetary policy.
A poll on European attitudes toward immigration, Islam and terrorism, shows that a majority of Europeans don't want any more Muslim immigration.
Recent moves by the Trump administration toward a more traditional China policy are welcome, but not enough to meet the challenge from Beijing.
The Industrial Revolution brought significant problems along the way. Automation probably won't be different, and that's exactly why we should be concerned.
An idea that might be the solution to runaway populism has suddenly gone mainstream.
Prime Minister Abe should be pursuing a more Asian-oriented policy with the aim of creating a peaceful backyard that can withstand any future Trump tantrums.
Not only did Donald Trump rant and rave at his first presidential news conference, he denied he was ranting and raving — which is even more bizarre than actually ranting and raving.