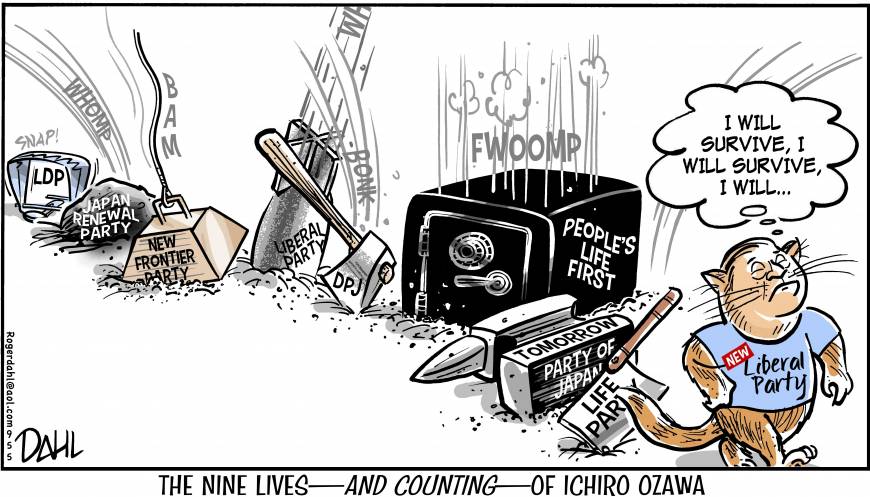 Editorials
The government should focus on improving defenses against quakes rather than spending resources on the extremely difficult task of predicting when they will strike.
The Defense Ministry's program to fund dual-use research opens up serious moral and ethical questions for university researchers.
Commentary
The "Bard of Hibbing" is a poetico-musical revolution in one man and one body of work. It is this tour de force that the Nobel committee has recognized in its selection.
Seventy years after the Nuremberg trials, it's time to give teeth to efforts to bring war criminals to justice.
Commentary
Japan Inc. should take inspiration from Elon Musk's ambitions to shake up the future of energy and transportation.
The Japanese government announced that it is withholding its payments owed to UNESCO. This is a $37 million expression of displeasure over the organization's decision last year to include a Chinese submission on "Documents of Nanjing Massacre" in the Memory of the World Register. ...
Universities have many missions, but becoming safe spaces for faculty and student juvenility is not among them.
China needs to demonstrate "reciprocity" if it wishes to act as a superpower.
Japan knows all about people taking a public stand by refusing to rise for the national anthem.
A political Who's Who of authoritarian regimes are seeking seats on the U.N. Human Rights Council.
Hillary Clinton is leading Donald Trump by several points, but a few key policy changes could give her an insurmountable lead.