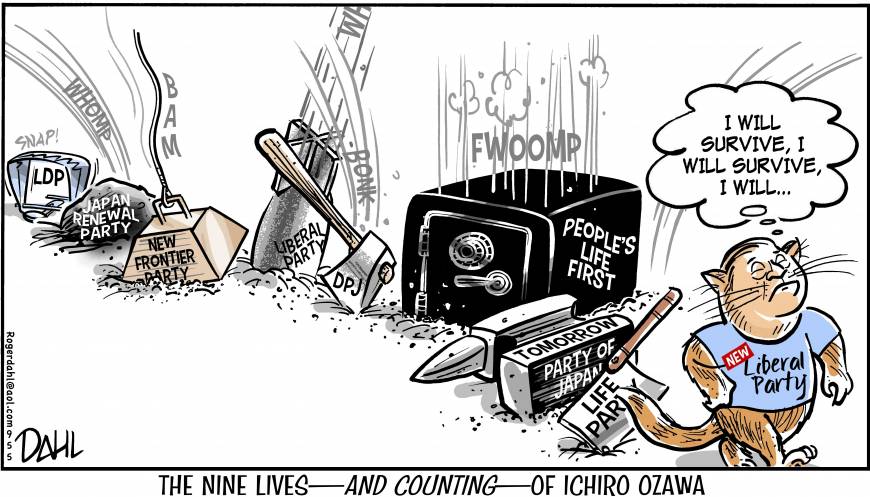 Editorials
The government shouldn't use the trouble-plagued foreign trainee program to fill manpower shortages in the nursing care sector.
If Japan is unhappy with the way UNESCO is run, it should present rational proposals to improve the operation from within instead of by resorting to financial pressures.
Commentary
There are four flashpoints in East Asia and Japan will be greatly impacted if a crisis develops in any of them.
The global economic gains from migration will lose their luster unless many of the factors that propel people to leave their countries for better opportunities abroad are addressed.
Commentary
The Abe government's position on "comfort women" is damaging Japan's international reputation and playing into China's hands.
A Peace Age is possible, if we try hard enough.
When and how school officials intervene holds the key to putting an end to the issue of bullying.
Anticipation is building that a breakthrough could finally be achieved in the territorial dispute between Japan and Russia. But is it merely wishful thinking?
The tradition of concession helps ensure the continuity of government and offers a legitimating assist to democracy itself.
A Russian carrier conducting strike operations in the Mediterranean doesn't just reassert Moscow's power, it further complicates the world's geopolitics. And that's precisely what Putin wants.
In its long-running battle with neighboring Pakistan, India's in danger once again of shooting itself in the foot.