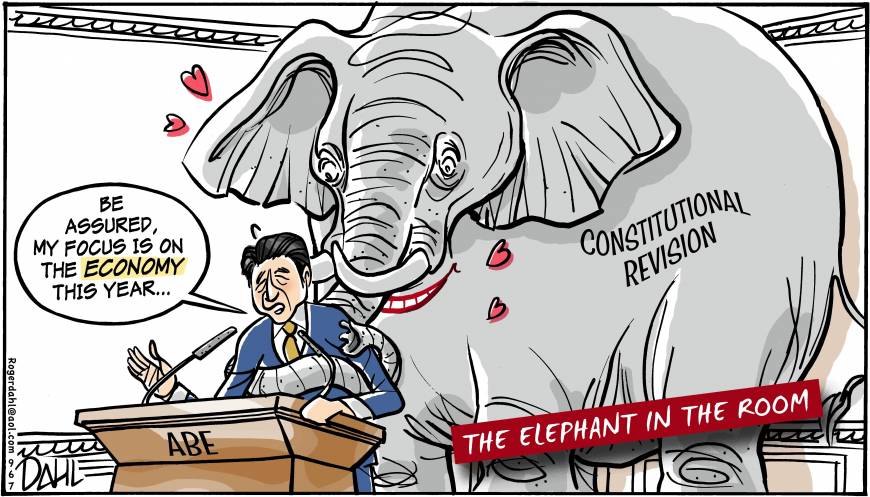 Editorials
Yayha Jammeh, who lost Gambia's presidential election last month, should honor the people's will by stepping down.
Martin McGuinness set a powerful example for all Northern Irish politicians and he will be missed, no matter who replaces him.
Commentary
Having called out China as a currency manipulator, U.S. President Donald Trump now says the dollar is too strong.
As Donald Trump assumes the U.S. presidency, a group of 35 prominent international business leaders is stepping forward to defend open markets, endorse the fight against climate change, and demand a massive push against global inequality.
Commentary
Trump's much-derided, frequently written off and ultimately successful candidacy has exposed the intellectual inadequacies and political perils of mono-journalism.
Combating climate change isn't high on Donald Trump's to-do list.
China's addiction to stop-go economic policies is leaving a legacy of environmental destruction.
It's high time the U.N. shed its image as an institution created by the victorious Allied powers and create a level playing field for all its members.
Did the departing U.S. president create national dysfunction, or was he just its victim?
Obama has handed down to Trump more theaters of war than he inherited from Bush.
Trump's feral cunning in manipulating the masses is instinctive, and his presidential term will be as novel as his campaign was.