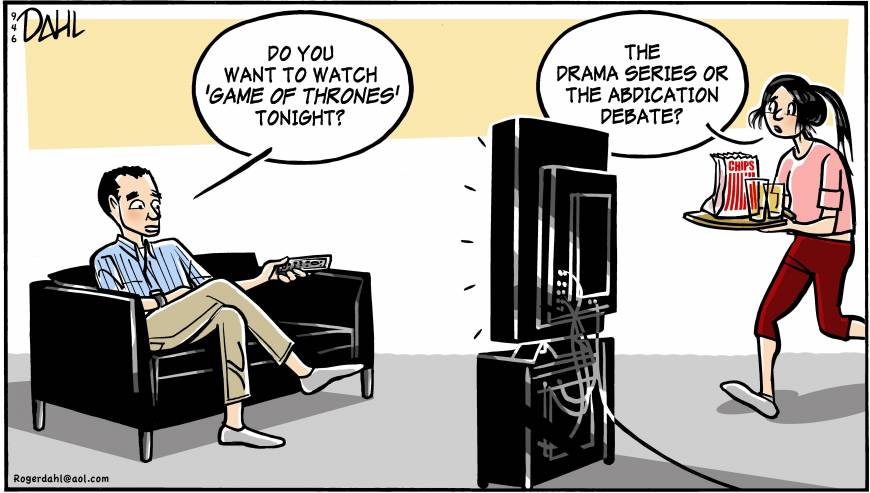 Editorials
A recent spate of defections suggests that some North Korean elites are losing faith in the country's future under Kim Jong Un.
Prime Minister Abe needs to show that Japan is serious about seeking a world free of nuclear weapons.
Commentary
The 2012 draft constitution remains a heavy burden on Prime Minister Shinzo Abe's pursuit of revising the nation's supreme law while he's in office.
It's no more Mr. Nice Guy for Donald Trump.
Commentary
Is Britain's less-than-full-hearted commitment to the European adventure best pursued as an increasingly anomalous member of a broken EU or as a concerned and friendly neighbor?
Pre-kindergarten education and educators should taken more seriously because they provide children with invaluable skills that last a lifetime.
While Beijing invites ridicule for making weak or baseless territorial claims, the rest of the world should not it is deadly serious in defending them.
Debates are the biggest potential game changer in U.S. elections, and the best entertainer always wins them.
Human rights, the rule of law and the United Nations are getting short shrift in the war on drugs launched by "Duterte Harry."
Myanmar's new government should strive to accomodate the country's ethnic minorities through greater autonomy and federalism.
A labor-exporting cartel would would change the dynamics of labor supply and demand to the benefit of both workers and importing countries.