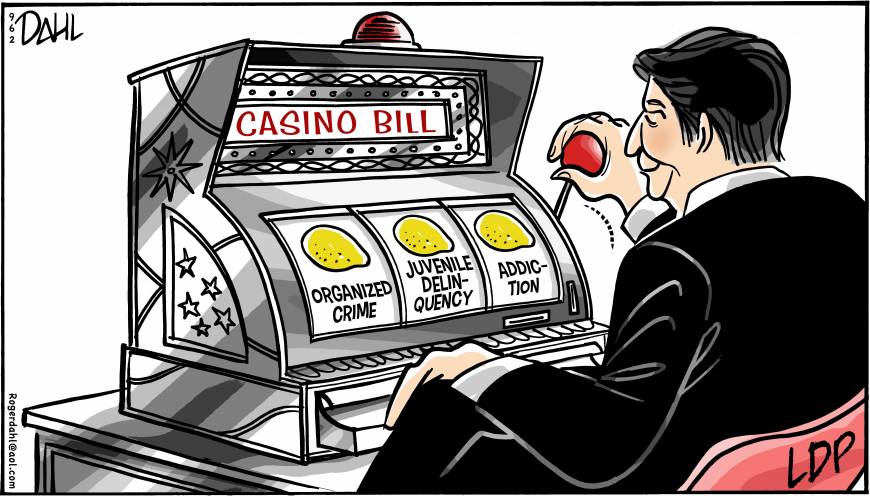 Editorials
Solid efforts have been made to cut the cost of hosting the Olympics, but even more should be done.
The government has a duty to explain in detail and in an easy-to-understand manner how the reform bill now in the Diet would contribute to rebuilding the pension system's finances.
Commentary
China is advancing to the center of the geopolitical stage just as — if not because — American and European leadership seems to be retreating into the wings.
The biggest loser in the U.S. presidential election was free trade.
Commentary
Pledge by Softbank CEO Masayoshi Son to invest $50 billion in the U.S. is savvy, but it's a big blow to Japan Inc.
The U.S. has always been corrupt, savage and brutal. President Trump suits us fine.
Populists cannot be eliminated, but they can be co-opted.
U.S. sanctions have done nothing to liberate the people of Cuba.
Just as Japan did in the 1930s, China is defying international opinion and challenging the maritime status quo in the western Pacific.
Startling evidence has been unearthed revealing machinations by the Japanese military to shift blame after the war over the surprise attacks that started the conflict.
In truth, the outbreak of war between the United States and Japan astonished very few at all.