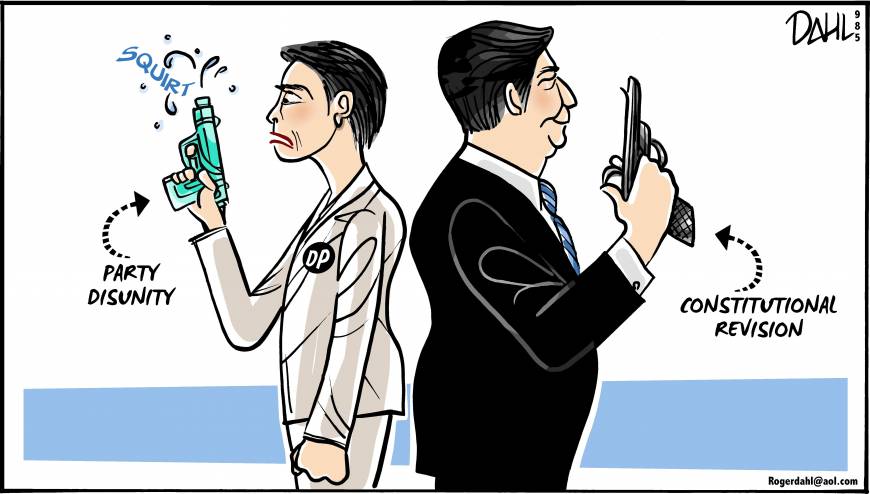 Editorials
Iranian President Hassan Rouhani is no Western-style liberal but he understands that Iran's best hope rests on reintegration into the region and the world.
Circuses are made from the stuff of dreams, and one that lasted 146 years has come to an end.
Commentary
The maiden overseas deployment of Japan's Izumo helicopter destroyer is a clear signal that the waters in the Indo-Pacific region are heating up.
Concerns are mounting in international financial circles that the present status of China's economy is getting closer to what had existed in the United States when it was hit by the crisis triggered by the collapse of Lehman Brothers in 2008.
Commentary
At a time when much of China's economy is slowing or stalling, the sharing sector is booming.
There's still time for the prime minister to distance himself from a White House in flames
No one's talking about the real motivations behind demonetization.
By reversing his predecessor's policies on clean energy and carbon emissions, Donald Trump is rolling back the new model of cooperative global governance embodied in the 2015 Paris climate agreement.
Geography and geopolitics will determine the course of any U.S.-China war. China is at a disadvantage on both counts.
Hassan Rouhani was the lesser of two evils, but Westerners vastly overestimate what an Iranian president can do.
While print media struggles to survive elsewhere, India's rising literacy rate is keeping its dailies firmly in the black.