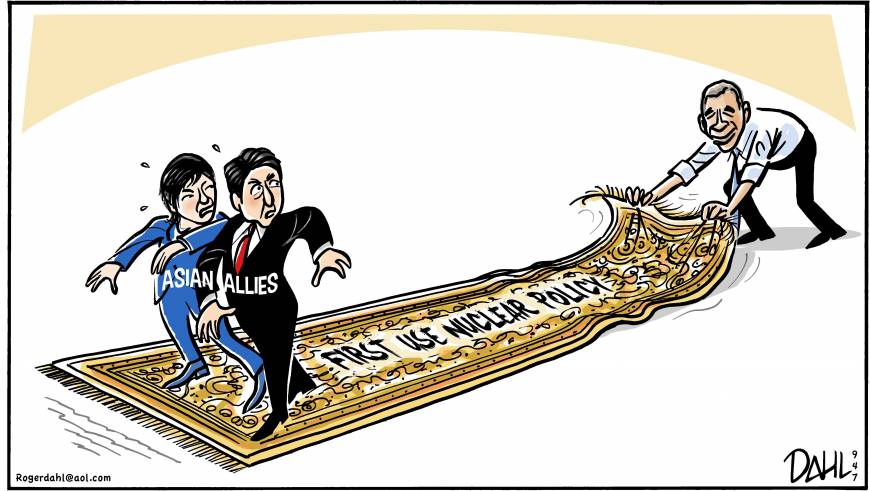 Editorials
The treatment of people committed to mental hospitals is under scrutiny in the wake of the Sagamihara mass slaying.
The Philippines' drug problem may well constitute a national crisis, but that cannot excuse Rodrigo Duterte's shredding of the rule of law and extrajudicial killings.
Commentary
Making the act of deliberately "destroying cultural heritage" a crime is a step in building an international human rights law that applies to everybody.
A full-scale debate on the Constitution needs to begin with a discussion on the significance of Japan's wartime defeat and the postwar reforms, and involve historical and philosophical explorations on the nation's postwar path.
Commentary
It's time to kick America's prosperous and capable friends off the U.S. defense dole and let them take responsibility for their own security.
Insisting on maintaining a facility that has only brought shame and embarrassment to the U.S. is wrong.
Middle-wage workers are the fastest growing segment of the U.S. labor market, but can America's education system to provide the skills that the economy now demands?
President Barack Obama missed a golden opportunity when he refused to prove U.S. support for Iran's pro-democracy movement in 2009.
Criticisms of France's strict assimilation policy ignore the equally apparent failures of politically correct approaches intended to create a society in which "everyone feels they have a stake."
Figuring out when wars start and end isn't always as obvious as it might seem.
Buying or building your dream home in Japan can be nearly impossible.