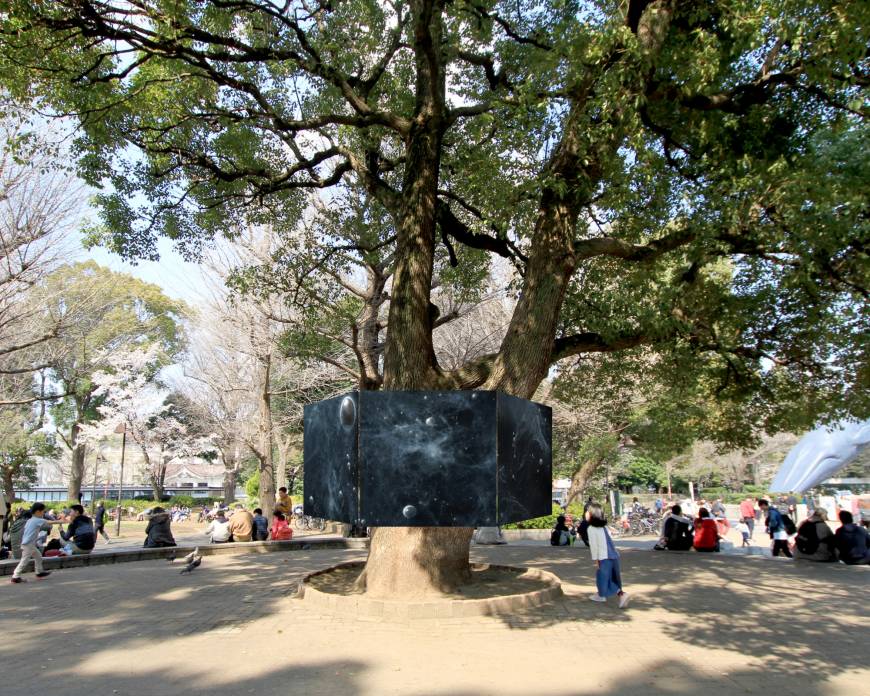 Talent, technology and tolerance are all requirements for cities to prosper, according to urbanist Richard Florida, and the organizers of the T3 photo festival agree.
The largely outdoor event will be held throughout Tokyo's Taito Ward until May 28. Ueno Park, for example, will be adorned with pieces by domestic photographers such as Risaku Suzuki, as well as Swiss duo Taiyo Onorato and Nico Krebs. Among the exhibitors are also winners of the Tokyo International Photography Competition. (Yuki Yamauchi)
T3 Photo Festival Tokyo takes place at Ueno Park, Tokyo University of the Arts, Ueno Sakuragi area and Ichida Family's House.