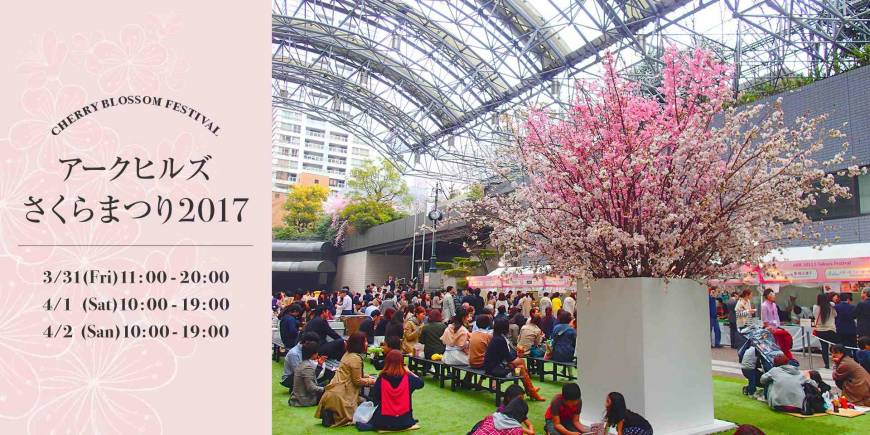 Ark Hills Sakura Festival 2017
While most people run for the hills and the parks to snap photos during cherry blossom season, Ark Hills has an urban oasis where you can still enjoy the pink sakura amongst the concrete.
The Ark Hills Sakura Festival 2017 will take place at Ark Karajan square at the Akasaka Ark Hills complex, close to Roppongi. This celebration will have open spaces for family picnics, food stalls, workshops for children and live performances. In addition to the attractions, the Sunshade rooftop garden will be open to public so visitors can enjoy the cherry trees way up in the sky.
In addition, the cherry trees that decorate the streets around Ark Hills will be lit up between 5-10 p.m, providing a gorgeous yozakura stroll. (Pedro Rodrigues)
Ark Hills Sakura Festival 2017 runs March 31-April 2. Admission is free. Visit the website for dates and times for the festival's events.