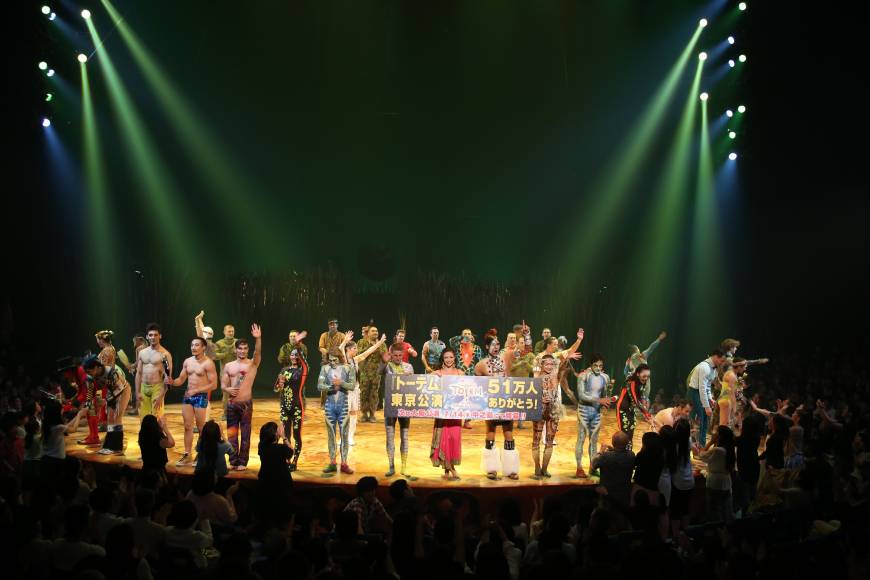 The world-famous theatrical production Cirque de Soleil sails into Japan again this year, performing its Totem show. The captivating performance first premiered six years ago, and has since been performed in the U.S., Canada, U.K., Australia, New Zealand and Singapore.
The mesmerizing performance showcases mankind's evolution from amphibious beings to their desire to fly. Totem traverses across cultures, investigating the relationship between mankind and other species, and how man can unlock his limitless possibilities.
Like its predecessors, Totem has dazzling acrobatic performances and intricate costumes. The show also features costumes made by award-winning costume designer Kym Barrett, who designed costumes for hit movies such as "The Matrix" and "The Amazing Spider-Man."
With troupers jumping into the air, a wedding performance on roller-skates, unicycle performances, and ring acrobatics, Totem's performance is bewitching. (Sam Barnes)
Cirque du Soleil: Totem will run in Osaka from July 14-Oct. 12, in Nagoya from Nov. 10-Jan. 15, 2017, in Fukuoka from Feb. 3-Mar. 19, 2017, and in Sendai from April 6-May 21, 2017. Ticket prices begin at ¥10,000 for adults and ¥6,500 for children. Visit the website for more information.