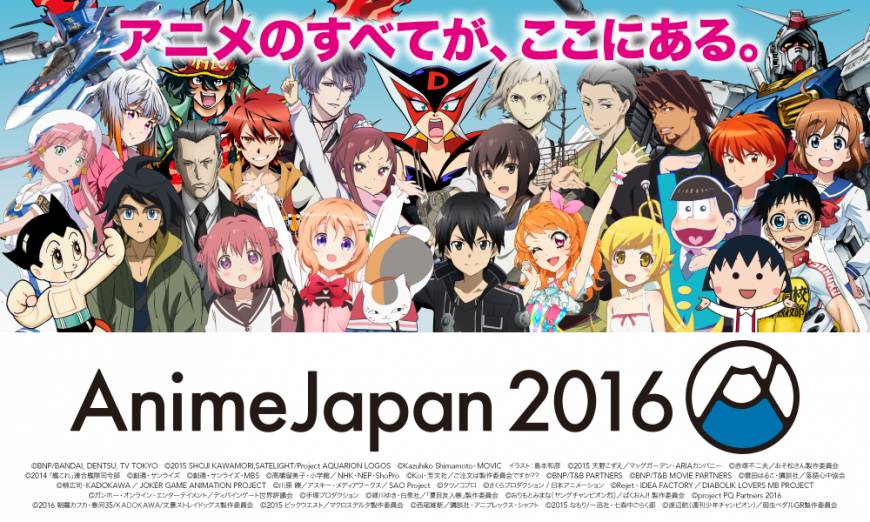 Anime is as popular as ever in Japan with Pokemon, Dragon Ball Z and the Studio Ghibli films still resonating with audiences. Fans are invited to celebrate the magic of Japanese animation by grabbing their craziest outfits and heading to AnimeJapan 2016.
Attendees AnimeJapan, one of the largest anime conventions in the world, can navigate their way through the exhibition area and meet some of Japan's leading animation companies, including Bandai Namco, Aniplex and Toei. Fans may also visit Cosplayer World area where they can bring their costumes and dress up as whatever character they want, be it Naruto or Luffie. Or, if they're hungry, fans can stop by the food park to try anime-inspired meals, such as Yugo Hachiken's pizza from the popular "Silver Spoon" series or Hokkaido curry from "Working!!"
Guests can also purchase specially designed character badges from gachapon machines, including Chibi Maruko-Chan and Detective Conan, or buy traditional crafts with an anime twist. Shoppers can purchase traditional pottery bowls from Mie Prefecture with Naruto symbols or a handkerchief from Kyoto featuring Mr. Osomatsu.
With last year receiving more than 100,00 visitors, you better get there early if you want to collect all of the swag. (Monica Ireland)
The event takes place March 26-27, 10 a.m.-5 p.m., at Tokyo Big Sight. Advanced tickets are ¥1,600 while tickets at the door are ¥2,000. For more information, visit the website.