Experiencing a traditional hotel
For those who want to enjoy an authentic Japanese hotel experience, a one-night accommodation plan offered through March 31 in a Japanese-style room beside a beautiful Japanese garden at The Narita View Hotel will be a memorable occasion.
Guests can stay in a Japanese-style room on a futon, choose from either breakfast or dinner and enjoy free unlimited access to the hotel's hot springs (usually ¥1,500 each visit).
The hot spring water is chloride spring, which moisturizes the skin, and is good for rejuvenation and neuralgia. The plan with breakfast is priced from ¥5,400 per person and includes a Japanese and Western buffet with about 40 different dishes. The plan with dinner, available from ¥6,300 per person, includes a delicious "mini-kaiseki" or traditional fine dining, tempura dinner at the Karuta restaurant on the first floor. Both plans include tax and service charge.
The Narita View Hotel is 30 minutes from Keisei Narita Station on The Keisei Line. A free Shuttle bus is available. For more information and reservations, call 0476-32-1111, or visit www.viewhotels.co.jp/narita.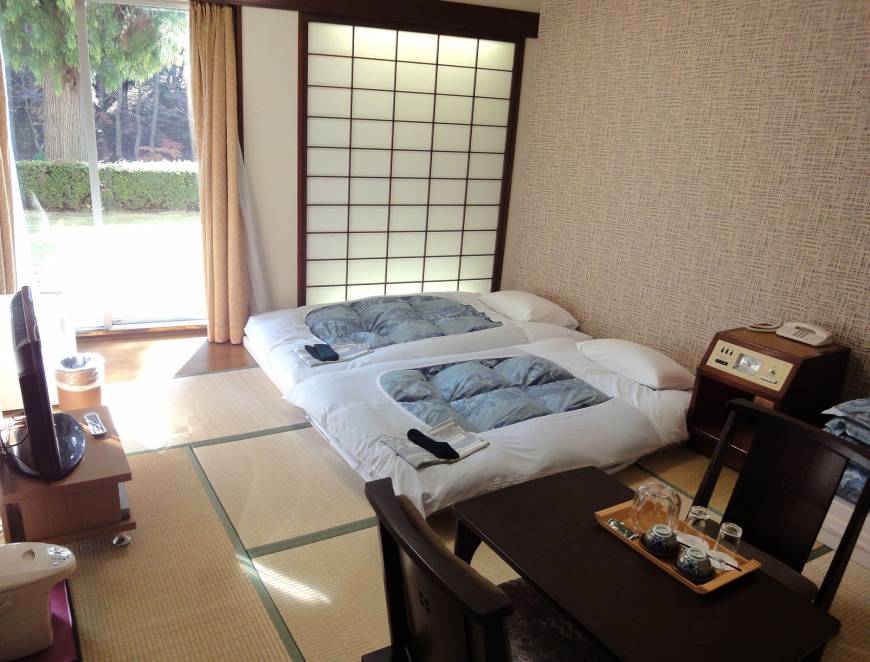 Taking a culinary trip through China
The Hyatt Regency Tokyo's Chinese restaurant Jade Garden will be taking guests on a Chinese culinary tour with its festive and sumptuous "Bishoku Yuran" (gastronomic sightseeing) lunch and dinner courses to celebrate the new year.
The menu, created by head chef Hirokatsu Hayashi, offers dishes from a variety of Chinese regions, presented through Hayashi's own interpretation of each specialty. From hot and spicy Sichuan to the grand Cantonese, guests can sit back and take a tour of China through a delectable multicourse meal.
The exquisite eight-course dinner opens with an appetizer of six different items, one of which is the renowned Sichuan savory chicken. This is followed by an array of exotic and mouthwatering delicacies, including a traditional soft-shelled turtle wonton soup and mapo doufu (cubed tofu cooked in a chili sauce) seasoned with the famed and flavorful Pixian doubanjiang chili paste.
The dinner is available through March 31 for ¥16,632 (tax and service charge included) per person from 5:30 p.m. to 9 p.m. An equally hearty seven-course lunch is served between 11:30 a.m. and 2:30 p.m. for ¥7,247 (tax and service charge included) per person. Minimum of two guests are required.
The Hyatt Regency Tokyo is one minute from Tochomae Station (Oedo Line), four minutes from Nishi-Shinjuku Station (Marunouchi Line) or nine minutes from Shinjuku Station. For more information or reservations, call 03-3348-1234, or visit www.tokyo.regency.hyatt.jp.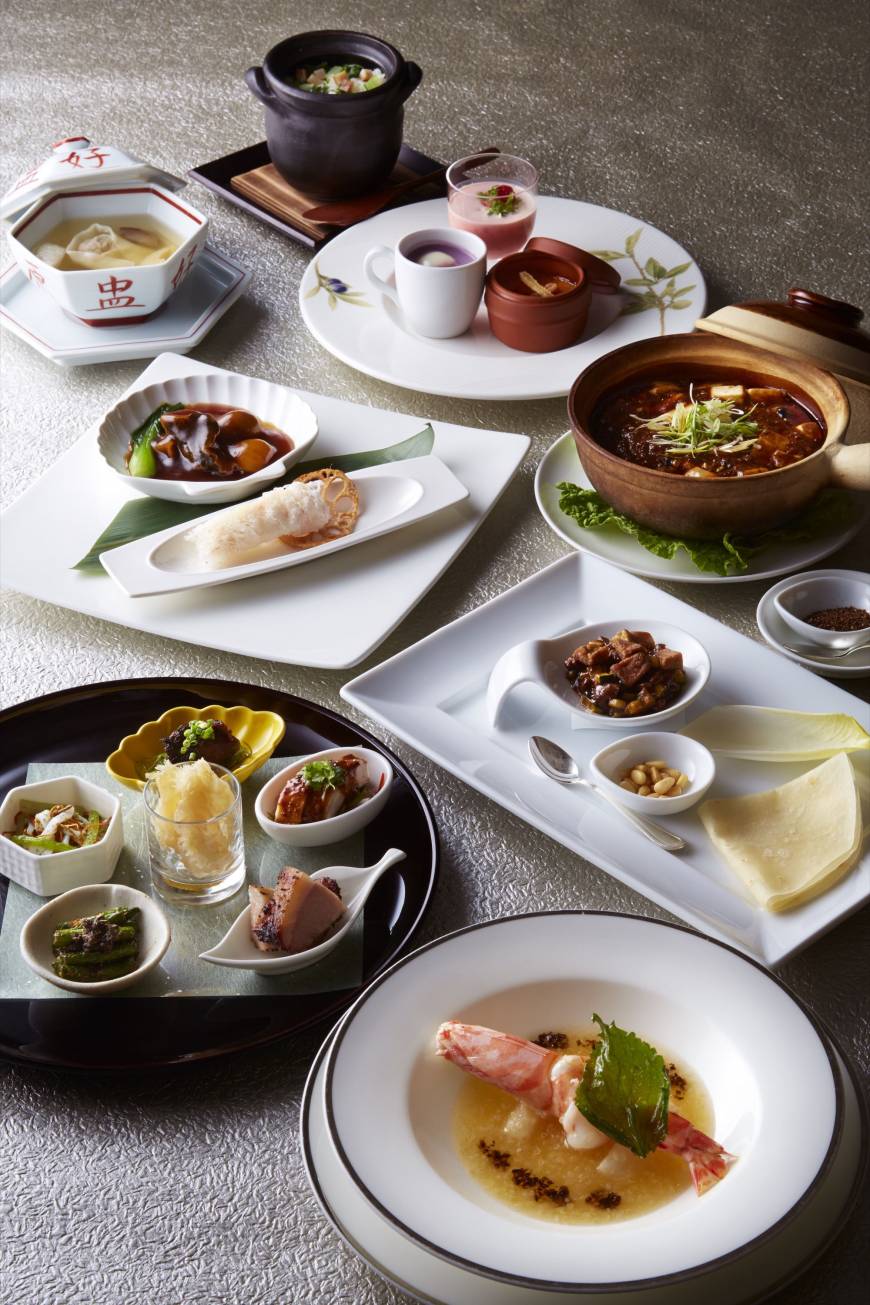 ---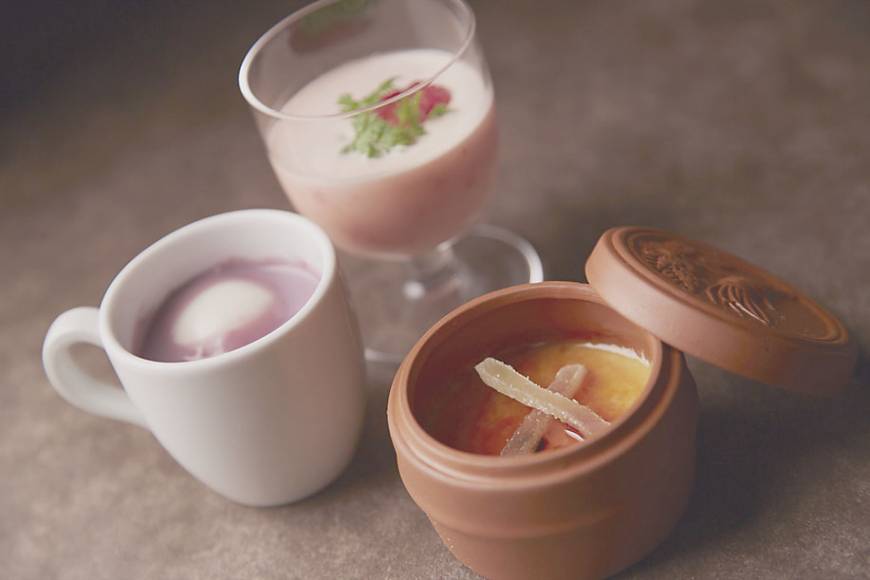 Spa treatments focus on anti-aging
The Palace Hotel Tokyo's Evian Spa aims to help improve dull and dry skin with its new anti-aging treatments. The combination of high-performance age-defying skin care products from established French beauty brand Carita and effective massage techniques will rejuvenate the skin and restore a youthful glow.
The Superior Artisan Stretch Treatment, a 90-minute course priced at ¥33,000, focuses on age-related skin problems and dryness around the eyes and mouth, moisturizing skin from the inside and increasing firmness and elasticity.
The Three Gold Premium Full Treatment (135 minutes, ¥51,000), targeting the face and body, applies 24-karat, gold-infused cosmetics to the face and neck for firm and toned skin, while gem and vitamin oil treatment on the body guarantees that skin has a satiny radiance.
The hotel is the first and only place in Japan where guests can experience the luxurious beauty treatment of the world-famous mineral water spa, which made its way here from the Evian Resort in France back in 2012.
The Palace Hotel Tokyo is eight minutes from JR Tokyo Station or two minutes from Tokyo Metro Otemachi Station. For more information or reservations, call the Evian Spa at 03-3211-5298, or visit www.palacehoteltokyo.com.