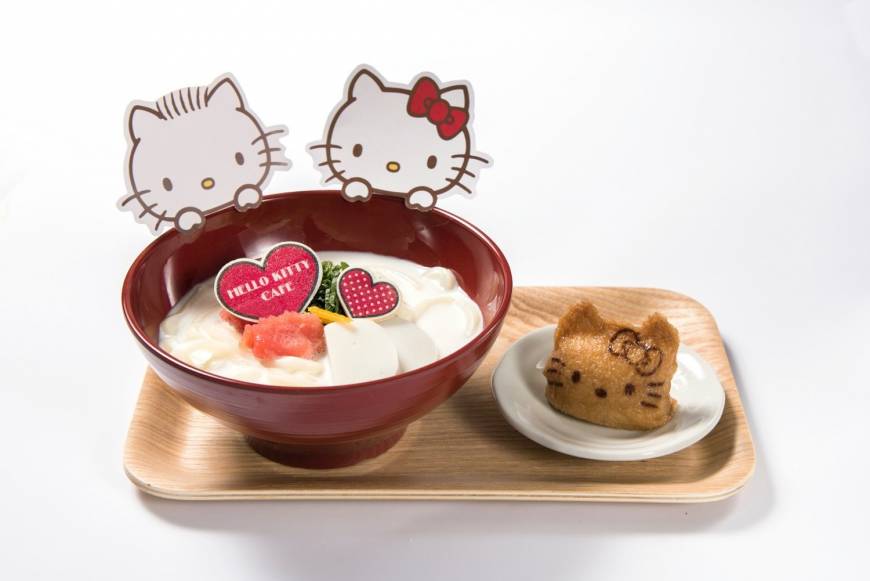 The Guest Cafe and Diner, a restaurant with a constantly rotating theme, will be filled with sweet food and sweet decorations. There will also be exclusive goods on sale, including Hello Kitty-themed pins, stickers and totes to take home, but the cafe's main draw is its menu.
Hello Kitty will be cooking up tortillas, hamburgers, "udon" noodles and more in the shape of the famous mascot. And the desserts such as pancakes and mousse — may be too cute to eat.
Since the cafe's theme is the burgeoning love between Hello Kitty and her "friend" Daniel, make sure to bring a special someone to split a heart-filled meal. (Tom Hanaway)
The Hello Kitty Cafe will run at The Guest Cafe and Diner Osaka Jan. 14 until March 26 every day from 10 a.m.-9 p.m. Visit the website see prices and how to reserve a spot.