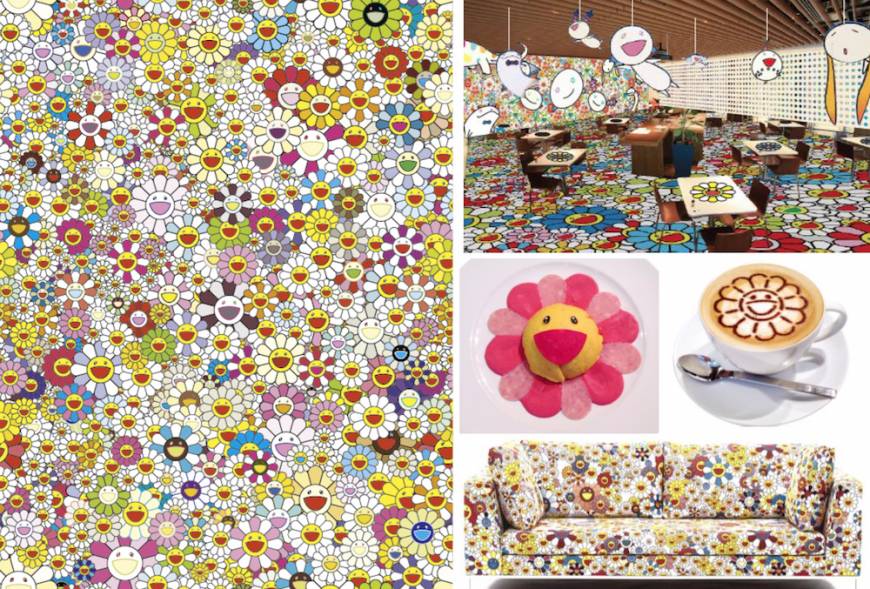 Takashi Murakami Flower Cafe
Despite the wintry cold, Roppongi Hills will be in full bloom with the opening of its Takashi Murakami Flower Cafe, a pop-up inspired by some of artist Murakami's trademark designs.
A contemporary Japanese artist whose "The 500 Arhats" exhibition is currently showing at the Mori Art Museum, Murakami has gained international acclaim for his colorful, eye-catching artwork.
While "The 500 Arhats" — Murakami's first solo show in Japan in 14 years — may show a darker side of the artist's work, the cafe is being transformed into an overflowing field of his iconic pop-art flowers. Burgers, lattes and desserts, all decorated with Murakami's blooming insignia will be on sale, and from Jan. 1, visitors will also be able to check out Murakami's "Gigantic Plush Flower" sofa at the neighboring A/D Gallery.  (Melynie Yoneda)
The Takashi Murakami Flower Cafe at Roppongi Hills Cafe/Space. For more information, visit the website.