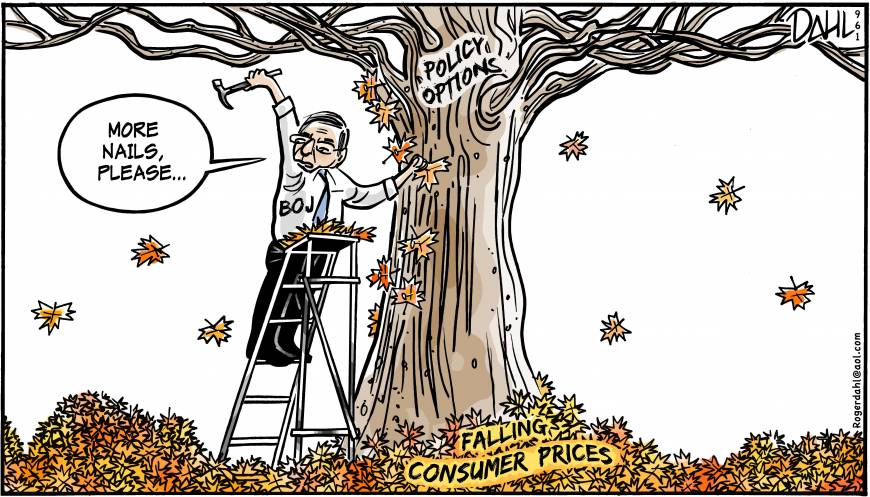 Editorials
Fukushima Prefecture should rethink its decision to end housing assistance for people who fled the nuclear crisis by choice.
Despite promises to the contrary, the Abe administration keeps boosting government spending by making use of supplementary budgets.
Commentary
China's efforts to regulate food safety are falling woefully short.
Putting China Inc. in the hot seat could rein in North Korea's rogue nuclear weapons program.
Commentary
Only a small proportion of the British population voted to leave the European Union, but the whole nation will face the consequences.
What is going in South Korea is a clash between a society moving forward and a government creeping backward.
Donald Trump's election could prove a disruptive force in forcing many allies to analyze the costs of the U.S. alliance alongside the benefits.
Given pollsters' massive predictive failures elsewhere this year, no one should count on left-wing voters turning out to help defeat right-winger Marine Le Pen.
China isn't jumping to conclusions about future U.S. policies, much less taking premature action.
Japan is facing the same risk as the U.S. in the sense that politics of hatred and division prevail as people's lives get worse.
Multilateralism is giving way to national self-interest. As inequality across countries has declined, inequality within countries has surged — to the point that the reversal of priorities was probably inevitable.