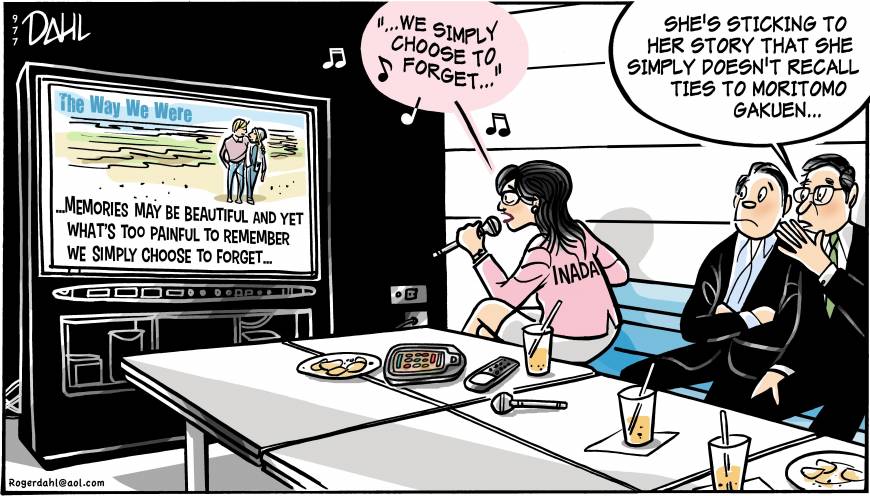 Editorials
China's detention of a Sydney professor spotlights its questionable record when it comes to respect for academic freedom and human rights, and casts a shadow over Sino-Australian relations.
The problems confronting Yamato Transport Co. is a reminder that business competition based on increased convenience and low prices for customers isn't sustainable in an economy with a growing manpower shortage.
Commentary
It is time for the so-called realists to get real about the existential dangers of a world brimming with nuclear weapons.
It may be time for the government to realize that simple prescriptions that combine monetary and fiscal expansionary policies will not cure Japan's deep-rooted economic problems.
Commentary
Republicans could come out of the Trump debacle stronger than they went in if Democrats don't act to avoid political irrelevance.
New forms of social media help deceivers reach a far larger audience than they could find using traditional outlets, prompting scientists to search for solutions.
The end of the Samsung era may herald the downfall of a wide range of South Korean manufacturing sectors from shipbuilding to steel and automobiles.
The question many are asking in Beijing is whether President Xi Jinping is strong enough to thumb Beijing's nose back at North Korea's supreme leader.
EU heads of state just gathered to celebrate the 60th anniversary of the signing of the Treaty of Rome at a time when nativist nationalists are threatening to destroy Europe's open liberal societies.
How to describe American military options in North Korea? Bad and worse.
Turkish President Recep Tayyip Erdogan has been providing plenty of fodder lately for people who believes Europe is in danger of Islamization.