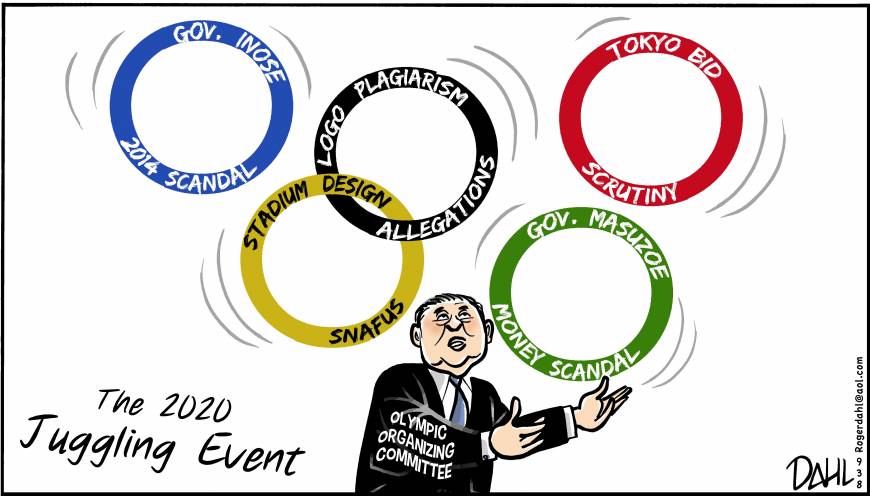 Editorials
Companies are making good progress in complying with the Tokyo Stock Exchange's corporate governance principles, but the proof will be in the pudding.
Recognition for the Japanese team that created element 113, which they have named nihonium, should remind the government and private sector of the importance of basic scientific research.
Commentary
Regardless of the Brexit referendum in Britain, the European Union is in serious trouble.
U.S. President Barack Obama would like to phase out the agreement that allows Israel to spend 26 percent of U.S. annual aid at home.
Commentary
Palestinians are turning to the Salat Al-Istisqa, or the "Prayer for Rain," more than ever as Israel curtails the water supply.
Prime Minister Shinzo Abe is doing it again: campaigning on Abenomics while distracting voters' attention away from his real agenda. When he got elected in 2012, Abe ran on Abenomics and kept his revisionist political and historical agenda under wraps, knowing that it does ...
In most walks of life, if what you're doing isn't working, you should try something else. In central banking, however, the strategy has been to do more of what isn't working.
The numbers make it clear: America has a gun problem.
In this time of fear, people are willing to give up their power to the strongman. But the forces they are seeking protection from are far beyond the abilities of one person to control.
Some politically neutral economists have looked at Donald Trump's economic policies. What they found should scare the daylights out of you.
It was a major failure by Prime Minister Shinzo Abe when Australia decided to buy its new submarines from France.