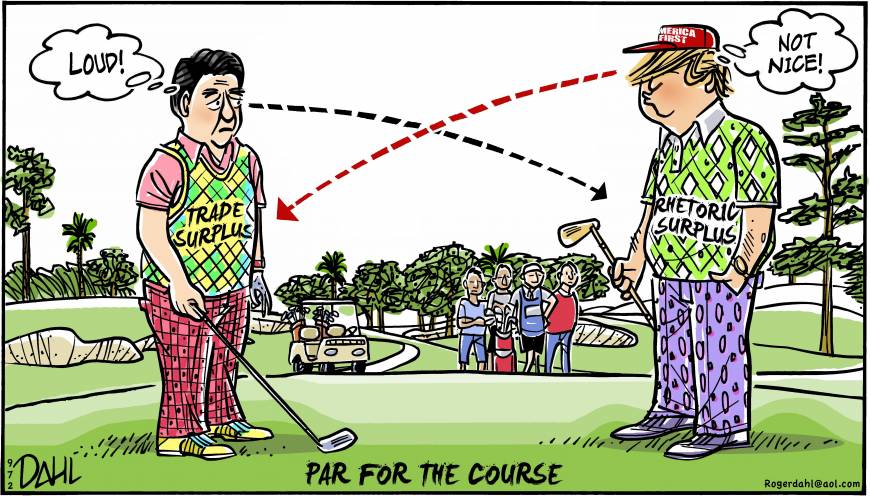 Editorials
There is fear that the French presidential ballot will produce the same upheavals as did the presidential campaign in the United States.
The assassination last week of Kim Jong Nam, the older half brother of North Korean leader Kim Jong Un, puts a human face on the wrongdoings of the Pyongyang government.
Commentary
The refusal of the Democrats to pogo-dance on Trump's grave is one of the biggest missed opportunities in recent political history.
If Trump tries to realign the global structure of manufacturing industries that have become heavily concentrated in Asia, Japanese firms will be hit hard.
Commentary
In both Japan and the U.S., the governments are retreating from the rule of law and guarantee of people's freedom under the cause of national security.
Japanese officials and their private-sector colleagues will need to be creative and ambitious in developing economic cooperation concepts with the U.S. that match the scale and importance of the "Ron-Yasu" years.
Today, as during the Cold War, mutual deterrence can save the world.
In a war with endlessly shifting priorities, conflicting aims, few credible commitments and plenty of foreign meddling, any ceasefire today is just as likely to be broken by violence tomorrow.
If flying cars become popular, they are likely to ease urban traffic problems by expanding the areas where people are able to live and work.
An effective response to North Korea demands a clear understanding of the forces driving Pyongyang's behavior.
It's wrong for the U.S. to dictate Japan's monetary policy.