Topics
The ruling Liberal Democratic Party resumes Lower House committee deliberations on the long-stalled, controversial legislation.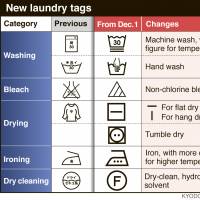 A set of new laundry tag symbols for clothes and other textiles are set to be rolled out on Dec. 1 in line with international standards. Under the move, which follows a revision to the household goods quality labeling law, the number of symbols ...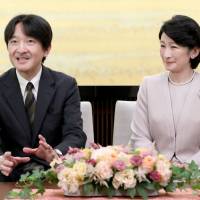 Prince Akishino, the younger son of Emperor Akihito, said on the occasion of his 51st birthday Wednesday it was "good" that his father had expressed his desire in August to abdicate out of concern for his age. "It was good that (the Emperor) was ...