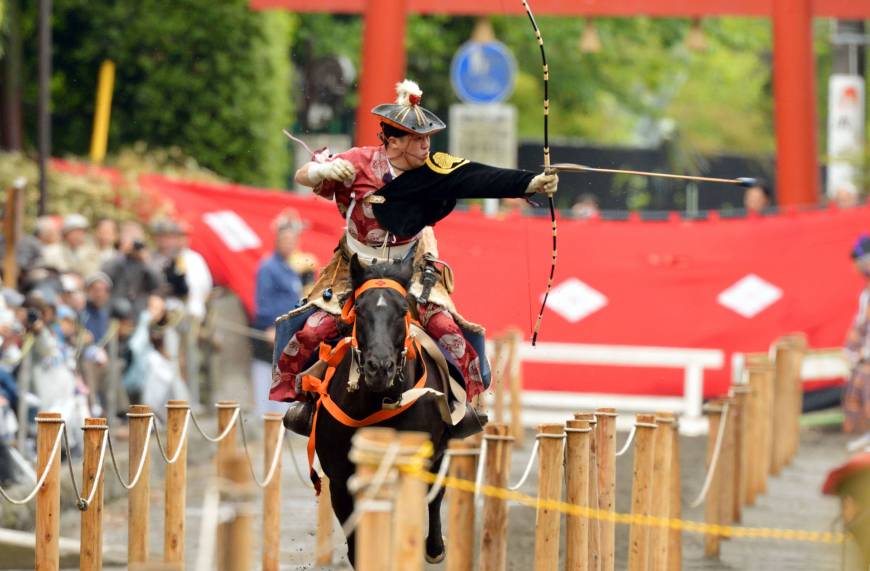 The 59th Kamakura Festival
The Kamakura Daibutsu (Great Buddha) is a must-see for any tourist brave enough to venture outside Tokyo for the day. It's not the only thing the city has to offer, though.
On April 9 (a day after Buddha's birthday), the city begins the Kamakura Festival, which is a spring event meant to spotlight various cultural activities. The annual festivities have marked the start of tourist season since 1959.
Things kick off at the Lower Worship Hall of Tsurugaoka Hachimangu Shrine on the afternoon of April 9 with a demonstration of shizuka no mai, a Japanese dance purportedly performed by Shizuka no Gozen (1165-1211), a mistress of warrior Minamoto no Yoshitsune (1159-1189).
The following weekend there will be open-air tea ceremonies from 10 a.m. to 3 p.m. at Kotokuin Temple and Tsurugaoka Hachimangu Shrine, and the festival will be capped off with a yabusame (horseback archery) ceremony that will take place at the shrine at 1 p.m. on April 16.
Kenchoji and Manpukuji temples are among other spots that will be hosting related events between April 8 and 16. (Yuki Yamauchi)
The 59th Kamakura Festival takes place at various locations in Kamakura, Kanagawa Prefecture, on April 9, 15 and 16.