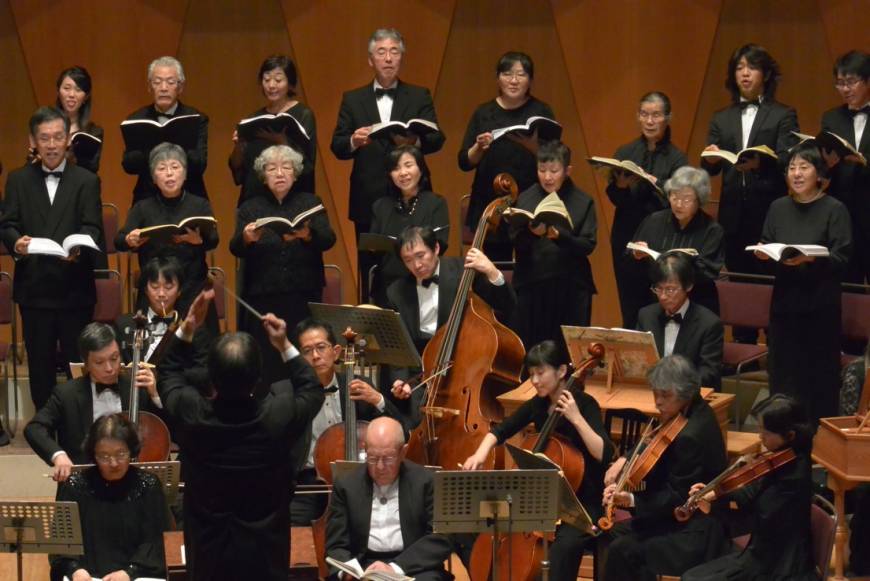 Two Tokyo-based groups specializing in Protestant religious music — Heinrich-Schuetz-Chor Tokyo, a chorus group, and Ubiquitous Bach, an orchestra — will present George Friderick Handel's "Brockes Passion" in German with Japanese subtitles from 5:30 p.m. on April 1 at Kaze no Hall in Mitaka-shi Geijutsu Bunka Center in Tokyo's Mitaka area.
The passion oratorio uses the text written by Barthold Heinrich Brockes (1680-1747), a German poet. Employing an approach different from the one used in Johann Sebastian Bach's famous "St. Matthew" and "St. John" passions, Brockes reworked Gospel narratives and put strong emotion in the mouths of Jesus, Mary (mother of Jesus), Simon Peter and Judas Iscariot. He even created allegorical roles like the Daughter of Sion and the Souls of Believers.
Taro Tanno (tenor) will both conduct and sing the parts of the Evangelist and the Soul of a Believer. Chiyuki Urano (bass) will sing as Jesus and Yumiko Tanno (soprano) the Daughter of Sion. The orchestra Ubiquitous Bach will use 18th century-style period instruments.
Kaze no Hall in Mitaka-shi Geijutsu Bunka Center (6-12-14 Kamirenjaku, Mitaka, Tokyo)