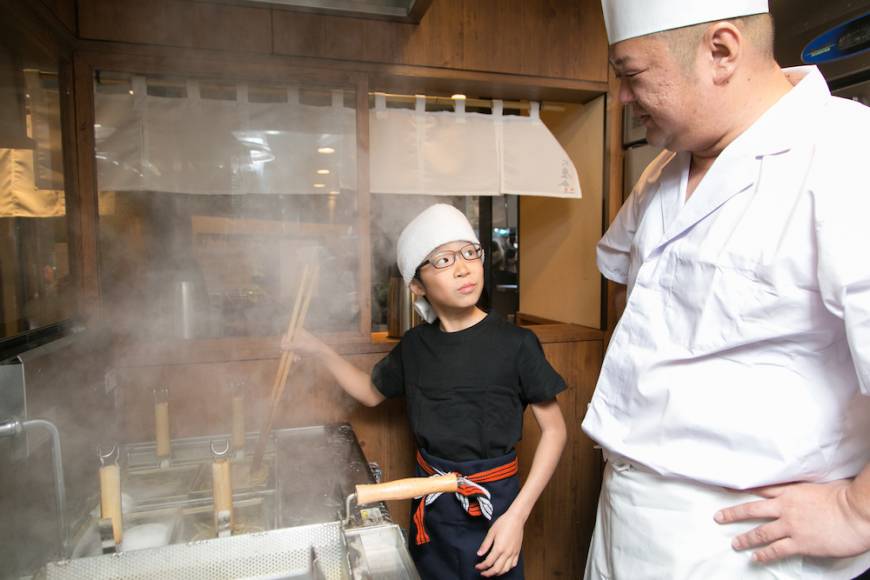 Daitsukemenhaku Presents Strongest Ramen Festival
Machida in western Tokyo is reputed to be one of the best metropolitan areas to get good noodles, so much so that ramen shops there have developed a little bit of friendly rivalry. If you're a fan, the city is now holding the Strongest Ramen Festival, offering both ramen and tsukemen (noodles served with the soup as a dipping sauce).
Presented by the bigger annual Shinjuku Daitsukemenhaku festival (which literally means Big Dipping Noodle Show, but includes all kinds of ramen dishes), the Strongest Ramen Festival highlights 40 stores from across Japan.
It also hosts family-friendly cooking workshops, where participants can learn a few tricks on how to cook up tasty noodles from some of Japan's top ramen masters. (Yuki Yamauchi)
Daitsukemenhaku Presents Strongest Ramen Festival takes place at Machida Shibahiro, near Machida Station from March 31-April 3, them April 8-10, 15-17, and 22-24. For more information, visit the website.