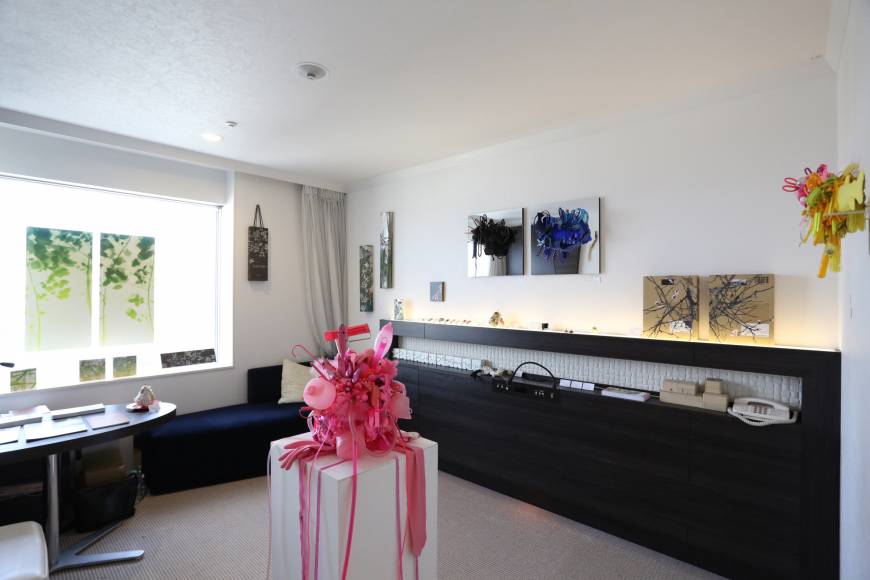 Osaka's Hotel Granvia is popular with businesspeople and inbound tourists thanks to its proximity to JR Osaka Station, a major transport hub in the Kansai Region. This weekend the building will also be the go-to spot for contemporary art buffs as Art Osaka turns the 26th floor of the hotel into a temporary gallery space with 64 rooms.
Osaka, Kyoto, Nagoya and Tokyo talents will be represented, with such avant-garde pieces as "Miminashi Houzi" by Hokkaido-born artist Kurumi Wakaki, "No. 17" by 86-year-old sculptor Morio Shinoda and paintings by Genta Kosumi, who has made artwork for music groups such as Ego-Wrappin' and more.
Galleries from South Korea, Taiwan and Macau will also take part in the event, and there will be a collaboration with Kyoto City University of Arts in the form of performances by alumni and sculptor Eriko Mukai, which will be held this Sunday.
What's more, the hotel will be providing an accommodation plan with some benefits until Sunday. This will include discounts at hotel restaurants, a tote bag and an admission ticket for the fair. (Yuki Yamauchi)