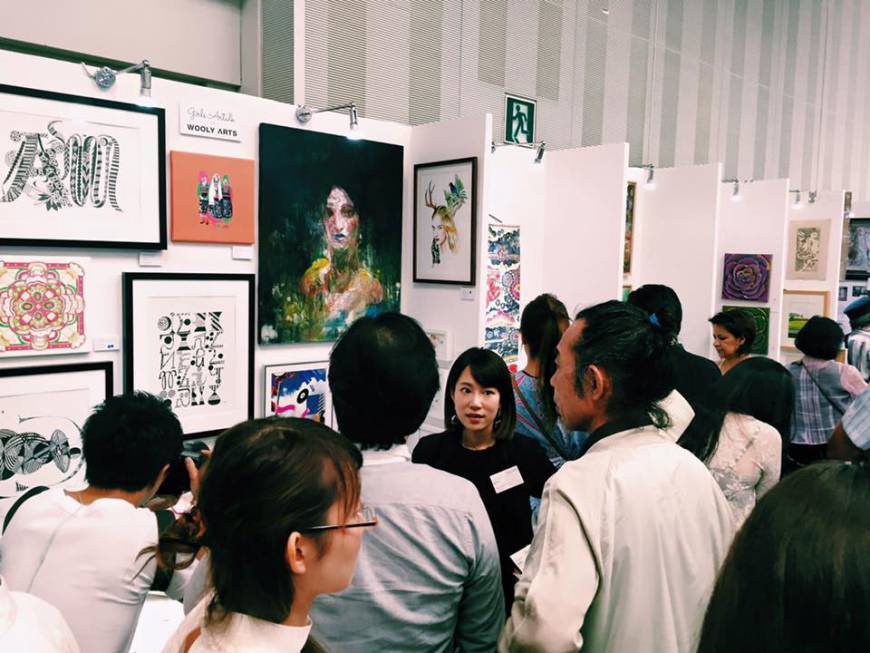 Tokyo International Art Fair
Shibuya Ward's Hikarie Hall will greet a burst of artistic globalism when more than 150 artists from over 40 countries take part in the Tokyo International Art Fair on May 26 and 27.
Appearing at the fair, now in its third year, will be artists from around the Pacific Rim such as Taiwanese photographer Ja Shang Tang and Shane Bowden, an Australian who has been called "Andy Warhol on steroids." Additionally, visitors should check out AD-Reflex, an art collective from South Africa, and French graffiti artist Thierry Guetta, who goes by the name Mr. Brainwash.
Some of the highlights at the event include a live painting and music performance that hopes to compliment visitors' newfound or deeply entrenched appreciation for contemporary art. Showpieces will be available and their creators ready to chat with anyone who is interested.
On the first day, the venue will be open for a reception party accessible to those who purchase tickets (¥3,000). The occasion is more likely to offer ample opportunity to appreciate the art and have a chin-wag with the artists, especially since the May 27 event is free and, last year, drew 7,000 visitors. (Yuki Yamauchi)