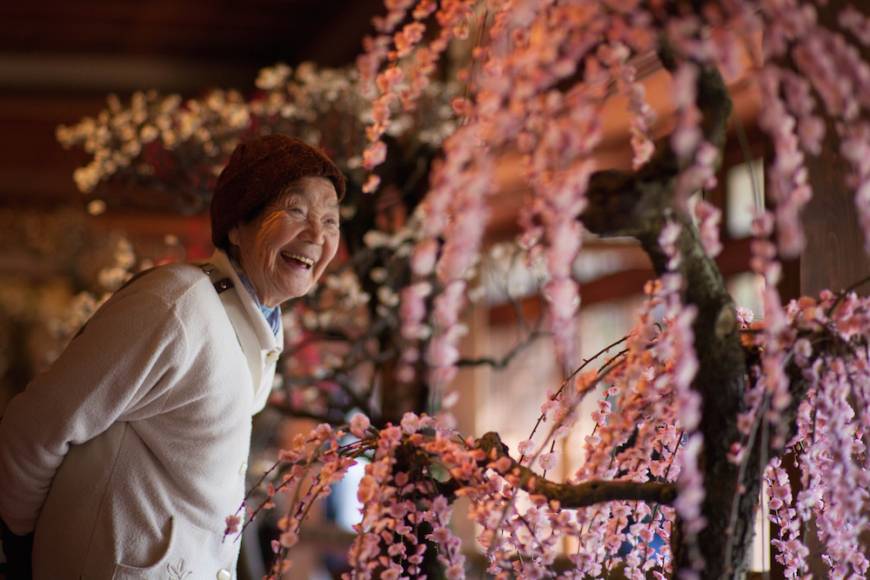 Bonsai Exhibition of Japanese Plum Trees
With a history of more than 2,000 years, the art of bonsai has become synonymous with Japan. This exhibition in Nagahama, Shiga Prefecture, celebrates its 65th anniversary with a show of plum trees on display in the zashiki (traditional Japanese-style) setting.
As many as 90 plum bonsai are being displayed, all of which will be in bloom at this time. Though bonsai are usually admired for their miniature size, among the showpieces at the exhibition is a large, nearly 3-meter-tall potted tree, as well as others that are more than 400 years old. On the holiday days between Feb. 6 and March 6, selected bonsai plants will also be lit up in the evening with decorative lights. (Yuki Yamauchi)
Bonsai Exhibition of Japanese Plum Trees takes place at Keiunkan, near Nagahama Station. Visit the website for more information.