Let's pull together as a community and return to our once-confident roots.
Prime Minister Abe, allow me to suggest three things you could begin implementing right now that would hugely increase the safety of people in Japan, guaranteed.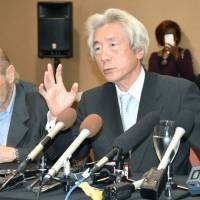 The government should keep its nose out of the lawsuit filed against Tokyo Electric Power Co. in the U.S. by 450 Americans over health problems they believe were caused by the Fukushima disaster.