 The Japanese auto industry needs to brace for a continued onslaught from the U.S. president. Unless somebody emerges as a powerful new leader during the remainder of Abe's tenure, the LDP's future decline seems inevitable.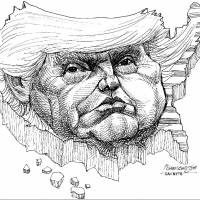 If Trump tries to realign the global structure of manufacturing industries that have become heavily concentrated in Asia, Japanese firms will be hit hard.