Apple Inc.'s iPhone is enjoying enduring popularity in Japan, 10 years since the U.S. technology giant revolutionized the global smartphone market by launching the product.
But the iPhone's position is weakening in many places around the world as the market matures. In the early days, consumers were thrilled by the innovative features. But now the level of innovation seems to be dropping.
"Today, Apple is going to reinvent the phone," said Steve Jobs, who was then chief executive officer, at an event in January 2007 to unveil the first iPhone — then a totally new gadget integrating the functions of digital music player, internet device and telephone.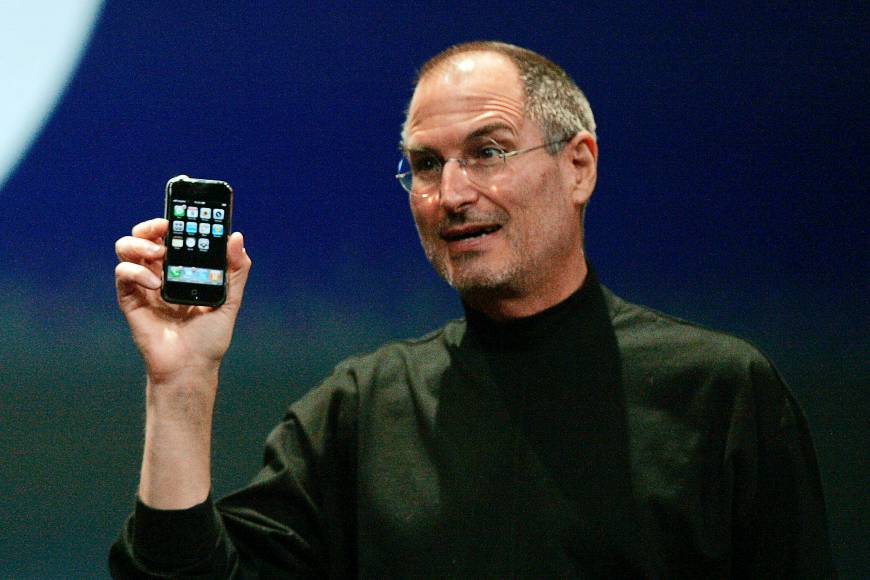 With its usability and sophisticated keyboard-free design, the smartphone market dramatically changed. In particular, the smartphone's touch panel display — a component now used in a variety of devices — enabled intuitive use.
The product line is also a key source of revenue for Japanese parts makers. Japan Display Inc. earns more than half of its group sales from Apple.
"The iPhone significantly pushes up electronic parts production" in Japan, said Shinichiro Kobayashi of Mitsubishi UFJ Research and Consulting Co.
But competition has intensified due to the spread of smartphones running on Google Inc.'s Android operating system, including those made by South Korea's Samsung Electronics Co.
In addition, Apple lost its charismatic leader Jobs, the inventor of the iPhone, when he died in 2011.
According to MM Research Institute Ltd., Apple accounted for 52.7 percent of all smartphone shipments in Japan in fiscal 2016, far exceeding the 15.2 percent share held by No. 2 player Sony Corp.
Total sales since the product's debut topped 1 billion units in July 2016, but observers say Apple has lost its luster as an innovator.
The world is waiting to see whether Apple can stage an innovation revival this autumn, when it is expected to release the latest models.