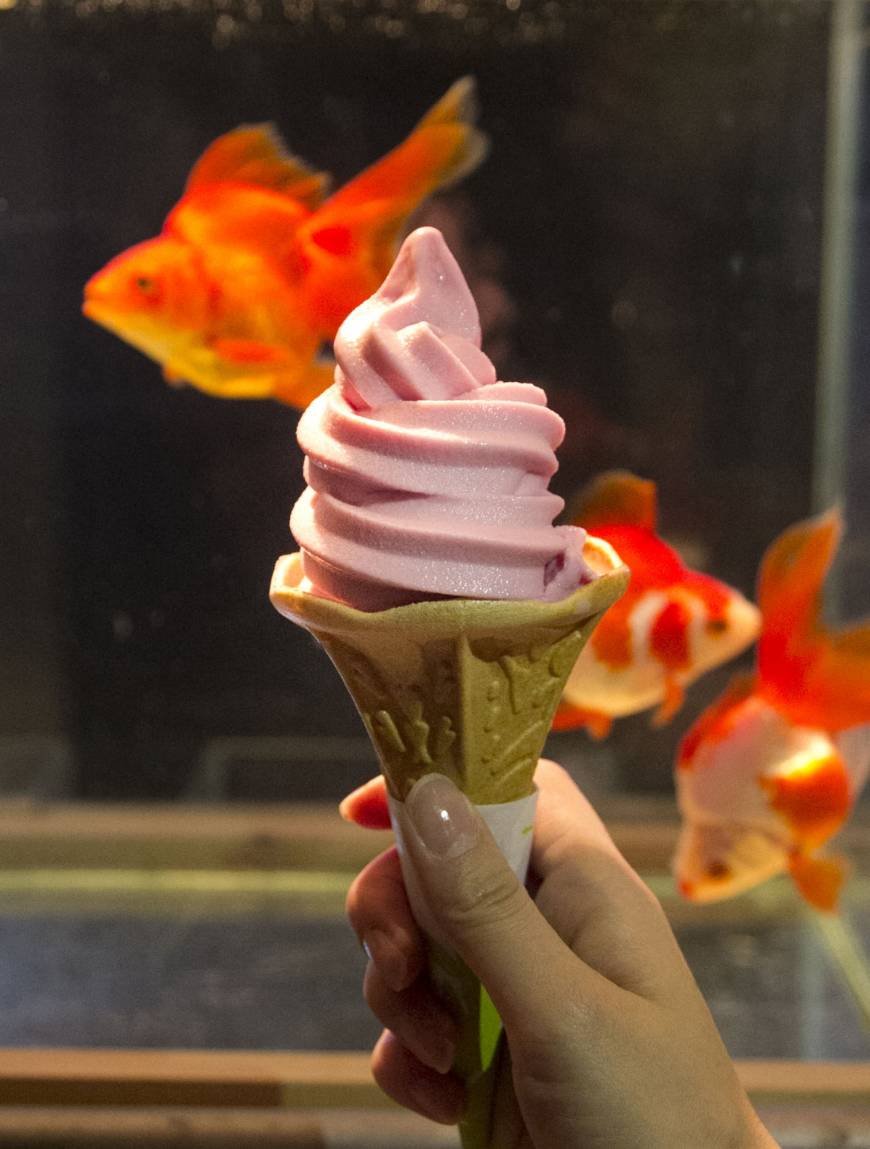 Tokyo Kingyo Wonderland 2018
The three biggest aquariums in Japan are the Okinawa Churaumi Aquarium, the Osaka Aquarium Kaiyukan and the Port of Nagoya Public Aquarium, and all of them are a great place to take the kids this summer. If you're in the capital, however, then a trip to Sumida Aquarium will be just as fun during its Tokyo Kingyo Wonderland event.
The aquarium includes an Edorium area on the fifth floor, where a few varieties of the event's main attraction, kingyo (goldfish), will be on display. From this Saturday until Sept. 30, the fifth and sixth floors will feature additional spaces that will host more than a dozen species of goldfish.
The Edorium will also feature an atmosphere of an ennichi (summer street festival) with kingyo chōchin (paper lanterns in the shape of goldfish) hung up around it as well as a temporary beer hall.
Kingyo-colored ice cream and soda will be sold at the aquarium's Penguin Cafe, the only thing that's missing are the games in which you can win goldfish to take home as pets. (Yuki Yamauchi)