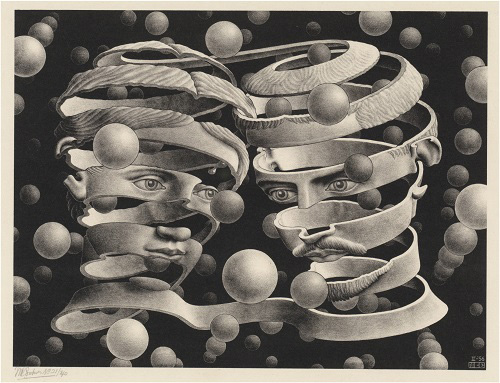 The Miracle of M.C. Escher: Prints from The Israel Museum, Jerusalem
Dutch artist M.C. Escher (1898-1972) is one of the most recognized printmakers of the 20th century thanks in part to his well-known trompe l'oeil (trick of the eye) series, which employs a heavy dose of optical illusions and has inspired everyone from aspiring mathematicians to college kids decorating their dorms.
This exhibition explores Escher's world via 150 works selected from the Israel Museum, which houses one of the largest Escher collections. It is categorized into eight themes: Science, Bible, Landscape, People, Publicity, Technique, Reflection and Illusion.
Escher's "Metamorphosis" series, which is said to have had a great impact on his artistic composition later on, will also be on display. Yukari Tanaka